Heart Attacks are Optional! Become the Medical Dental Collaborators Your Patients Deserve
Webinar Date: Wednesday, October 9, 2019
Presented by Barbara McClatchie, DDS and Eric Goulder, MD
| | |
| --- | --- |
| View Recording | Webinars from 2015 and on are available for CE credit - a member only benefit! Interested in becoming a member? CLICK HERE to learn more. |
Course Description
Atherosclerotic cardiovascular disease (ASVD) has been the leading cause of death in the United States for the past century. According to the CDC, someone has a heart attack every 40 seconds and 630,000 Americans die from one each year. Although major advances in the way we treat cardiovascular disease have reduced mortality rates, these statistics remain unchanged. Further progress in treating cardiovascular disease must shift the focus to prevention. Join us for this webinar on how to achieve better cardiovascular disease patient outcomes by practicing a cutting-edge preventive health care model, built on collaboration between medicine and dentistry.
Learning Objectives
Describe the connection between oral disease and vascular disease.
Define the various modifiable root causes of inflammation that drive the atherosclerotic process.
Implement oral care probiotics into your periodontal therapy
Recognize how close collaboration between medical and dental professionals is a prerequisite for reducing oral systemic inflammation and preventing cardiovascular events.
After this webinar, you will be able to implement:
Be able to identify the root causes of cardiovascular disease
Understand the important role dental professionals play in reducing cardiovascular risk
Start collaborating with medical colleagues
Speaker Bio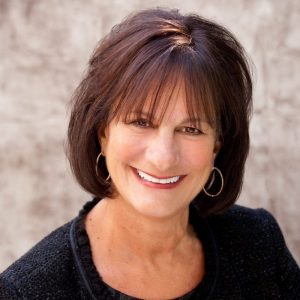 Dr. Barbara McClatchie is on a mission to enrich the quality of life for every person she meets. Her practice, Complete Health Dentistry of Columbus, employs a team of professionals specializing in general restorative dentistry and uses researched-based methods that ensure optimal oral, mouth and heart health.
As an accredited provider of the Bale Doneen Method, she works in partnership with the Heart Attack Stroke Prevention Center of Central Ohio and supports other dentists to help patients prevent heart attacks and strokes. She is a founding member of American Academy of Oral Systemic Health, an organization bringing medical and dental professionals together as patient advocates for better patient outcomes.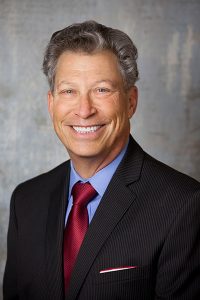 Dr. Eric Goulder, MD is the founder of the Heart Attack Stroke Prevention Center of Central Ohio (HASPC), which opened in July 2017 in Worthington, Ohio. After graduating from The Ohio State University College of Medicine in 1976, he worked for twenty years at Riverside Methodist Hospital in Columbus, Ohio. He then worked for ten years as a cardiologist, affiliated with Marietta Memorial Hospital, until he opened the HASPC. In 2012, Dr. Goulder was introduced to the Bale Doneen (BD) Method, which incorporates the most current, research-based information along with painless non-invasive tests, simple blood tests and genetic information to help predict and prevent heart attacks and ischemic strokes. He has since become an accredited provider of the BD Method. At the HASPC, Dr. Goulder will check and treat patients for hidden heart attack and stroke risk using the BD Method, which is employed by hundreds of practitioners worldwide. He works in partnership with each patient's physicians to ensure optimal care.