2019 Hot Topics in Oral Systemic Health
Presented by AAOSH and H2W
Chicago, IL | February 21, 2019 | 8am - 5pm
Monroe Room of the Palmer House Hilton

Get the Latest in Oral Systemics at this FREE Event!
Whether you're new to oral-systemics or a long-time AAOSH member, you'll enjoy the Hot Topics in Oral Systemics seminar. This free event features high interest buzz-worthy information on the latest research, advancements, and takeaways—given in short, easy-to-digest segments.
Overview
From the time you open your eyes in the morning until the time you go to bed at night, emotions control your every action. These emotions affect our family, dental team, and our patients in different ways. Have you ever thought how a major shift in your emotional mindset can change the way you practice daily? This course will dissect your emotions and leave you feeling confident and with an actionable plan to take and implement the very next day! Let's get emotional!
Learning Objectives
Learn how to create empathy in your world
Identify how you can appreciate those "other people" who sometimes annoy you
Recognize when to keep work issues at work and home issues at home
Bio
Elijah Desmond began his career at age 15 as a motivational speaker to kids. He went on to graduate from The Ohio State University as a "Guygienist" and moved to Honolulu, Hawaii where he started his first of eleven dental businesses. Elijah now resides in South Florida with his wife and 4-year-old daughter. He learned a great deal from his experience of practicing with and coaching over 300 dental teams nationwide.
Elijah speaks all over the world in 3-4 cities per month and has lectured over 700 hours since he graduated in 2009. He is known for having fun-filled, engaging lectures and integrating motivational speaking into all of his events. He provides his audience with tools they can take back to the office and implement right away. He is adamant that a fun atmosphere is essential to learning. You may best know him from his Facebook group Trapped in an OP which now has over 15,000 dental professionals or for his business, Smiles at Sea, international dental conferences on cruise ships. His cruises focus on two things: FUN and Education. Join him and travel the world 1 CE at a time! Elijah is also the owner of Driven Dental Implant Marketing a company that focuses on digital marketing specifically for high-value dental implant patients.
Elijah's goal is dentistry is to bring all the major organizations and groups together and unite dentistry.
Overview
Wait, you mean that everything we learned in school a few years ago is wrong? Surprise, surprise that seems to be the case, again. Recent research into Epigenetics tells us that we can actually be very different from even an identical twin because genes can be turned on, and off, by many things from diet to exercise. Our microbiome controls a really big switch so oral health is one massively important factor. So let's learn how to properly control these genetic switches by controlling our oral (and gut) bugs!
Learning Objectives
Understand the definition of epigenetics
The role of epigenetics in health and disease
Be familiar with all the research in epigenetics
Understand the role of dental products in epigenetics
Bio
Mark L. Cannon received his Doctorate of Dental Surgery from the University of Nebraska and then attended Northwestern University for his Masters of Pediatric Dentistry. He completed his residency at Children's Memorial Hospital and received his Diplomate status by the American Board of Pediatric Dentistry. He is a past president of the Illinois Society of Dentistry for Children, a Professor of Otolaryngology, Division of Dentistry at Northwestern University, Feinberg School of Medicine, an Attending Physician at Ann and Robert Lurie Children's Hospital and a member of the International Association of Pediatric Dentistry. In addition to being the founder of Associated Dental Specialists of Long Grove (1981); he is the Research Coordinator of the Pediatric Dental residency program at Ann and Robert Lurie Children's Hospital, Chicago, Illinois. Dr. Cannon has 40 years of experience in pediatric dentistry and has presented lectures at the University of Athens, Greece, Sao Paulista State University, UNESP, Aracatuba, Brazil, University of Texas- Houston, University of Alabama-Birmingham, University of Southern California, University of California Los Angeles, Louisiana State University, and many other institutions world-wide. Dr. Cannon has lectured extensively on many oral health topics including evolutionary oral medicine, the gateway microbiomes, biologic and bioactive dental materials (patents owner), probiotics, and all aspects of everyday Pediatric oral health. Dr. Cannon has humbly accepted two invitations by the Karolinska Institutet, first to the Nobel Forum (2016) and secondly to the Nobel Assembly (2017). Most of all, Dr. Cannon is the proud father of five, all of whom are very accomplished. He is also a very proud grandfather!
Overview
In order for oral systemic practices to be delivering the best care to their patients they need information that is far beyond what is available in the average practice. Comprehensive oral health care protocols are now including screening for:
Dental Caries; cariogenic bacteria, acidity and buffer capacity,
Periodontal disease; protein, blood, leukocyte
Oral cleanliness; ammonia.
The measurements of these 7 analytes can be delivered with 1 simple saliva screening that gives you chairside results in just 5 minutes!
Utilizing dual reflective technology, this cost effective same-day care protocol will assist providers in initiating treatment recommendations through customized reports that will increase communication and treatment acceptance. Personalized medicine has just taken a giant leap forward and you can be one the first in our profession to learn about it.
Wait there's more!!!
Participants will also receive a no cost personalized saliva screening and research articles supporting the science of this protocol at this "must experience" presentation.
Overview
At least 3 million Americans are living with celiac disease – and 97% of them are undiagnosed. Being undiagnosed, these people may be causing further damage to their bodies with every meal they eat. People with celiac disease, or gluten sensitivity, must avoid gluten, a mixture of proteins found in many grains and products made from those grains, such as processed foods, as well as some medicines and cosmetics.
Left untreated, celiac disease can result in serious systemic complications by damaging the small intestine and reducing its ability to absorb nutrients. Over time, the damage may escalate to skin rashes, lactose intolerance, infertility, bone weakness and nerve damage.
Recognition of the oral manifestations of celiac disease may be the key to discovering this devastating disease in patients whose symptoms are less evident. In this course you will become familiar with the various signs and symptoms that may be pointing to this serious systemic illness. Helping patients understand that they may have gluten-related disorders could be the key to a lifetime of improved health.
Learning Objectives
Recognize sources of gluten
Recognize how gluten affects sensitive individuals, including celiac disease
Be aware of the other possible causes of gluten sensitivity
Recognize the oral manifestations of celiac disease
Bio
Kathryn Gilliam, BA, RDH, FAAOSH, is an advocate for incorporating the latest scientific research on the multiple oral – systemic links into clinical practice, and she coaches dental teams, and empowers dental professionals, to elevate their standard of care with protocols based on sound scientific principles.
Kathryn's interest in the medical side of dentistry led her to years of advanced study into the oral-systemic link, including twice graduating from the prestigious Bale Doneen Preceptorship for Cardiovascular Disease Prevention for Healthcare Practitioners, and in 2018, she earned a fellowship of the American Academy of Oral Systemic Health. Kathryn has also been on the front lines of early detection of oral cancer throughout her career and serves as the Director of Education of the Oral Cancer Cause.
Kathryn is an honors graduate of the University of Nebraska and The University of Texas Health Science Center. She has published continuing education courses and articles that have been featured in The Journal of the Academy of General Dentistry, AGD Impact, Dental Economics, RDH Magazine, Dentistry Today, Modern Hygienist, and Hygiene Mastery Magazine.
And after 30 years as a dental hygienist, Kathryn still loves and is passionate about her career as a dental hygienist and she feels her purpose is to love her patients back to health.
Overview
Karen's health took a downward spiral when chronic stress led her to a 2-year battle, in bed, without an official diagnosis. Searching for answers, none of her physicians could give her a proper diagnosis. Karen was forced to figure it all out herself. Diagnosed with 15 chronic health conditions she was able to reverse 14 of them and is currently working on her final challenge.
Karen's research saved herself and led her to a new career using nutrition and functional medicine interventions to help not only herself but for others as well. Karen currently works with private clients and is sought by physicians looking to identify the root causes of their patients' autoimmune diseases. She uses functional medicine laboratory testing to accomplish this. She then designs bio- individual® protocols to aid in reversing mysterious chronic health conditions.
Karen's presentation will motivate you and empower you to look at your own health and how you can reverse your chronic health conditions with the proper tools and testing.
Learning Objectives
Recognize the detrimental effects of stress.
Determine the importance of using food as medicine.
Develop the right tools for identifying root causes.
Bio
Karen is the CEO and Founder of Holistic Digestive Solutions. Karen's passion for the healthcare industry began at the age of 15 in dentistry. Over 35 years later, her passion has grown to include functional medicine to improve the overall health of her clients.
She is also Certified Integrative Nutrition® Health Coach, Certified Functional Diagnostic Nutrition® Practitioner (FDN-P), and a motivational speaker, educator and the award-winning author of Overwhelmed & Undernourished: Use Food as Medicine and Turn Your Life Around. She also holds a Masters of Science in Human Nutrition and Functional Medicine.
Karen's own health took a downward spiral, when chronic stress led her to a 2-year battle in bed without a proper diagnosis. Searching for answers, none of her physicians could give her answers. Karen was forced to figure it all out herself. Her research led her to the Institute for Integrative Nutrition®. This taught her the health benefits of appropriate nutrition.
She currently works with private clients and is sought out by physicians to help them find root causes of autoimmune diseases. Karen uses functional medicine laboratory testing to accomplish this. She then designs bio-individual protocols to aid in reversing chronic health diseases.
Karen is an innovator is the field of telemedicine and offers this to her clients. This reaches from North Carolina to Alaska and beyond.
Overview
Get ready for an inspiring practical presentation of the challenges Dr. Backs has overcome with the implementation of the Bale Doneen Method and other strategies that prevent and reverse chronic disease predictably and resiliently enough to talk of cure. He's helping his patients get healthier and lose visceral fat in a way that is trackable and is light years beyond what the rest of the profession is doing.
Dr. Backs is a major disruptor of our current health system. His strength is in his sustainable results Not only is he reversing chronic disease, he's keeping it away and he has the stats to prove it. You'll experience the transformational power that exists now like never before in the dental and medical world. Plus you'll hear it from his patients! Are you ready to see the light? Once you do you will be forever changed as well, knowing the power that we all have to change lives by helping people live healthier longer. It's quite a miracle actually.
Learning Objectives
Getting the patient and the needed services in the same place and time efficiently,
Arranging the exchange of information with the patient and other providers to minimize the barriers of distance and time,
Bring the costs in line with a level that is affordable to more of those who need it and matching the costs with the benefits in a predictable and transparent process.
Making the delivery of chronic disease prevention and cure sustainable and attractive compared to reactive practices.
Dealing with regulatory and payment system barriers to prevention
Acknowledge the disruptive creativity of efforts to cure chronic disease when so many entities thrive, for now, on the management and continued growth of chronic disease.
Bio
Craig Backs MD is a board-certified specialist in internal medicine. With 34 years of experience in primary care, administrative medicine and medical organization leadership, he knows the strengths and weaknesses of the approach of mainstream healthcare. In addition to 30 years of caring for patients, He served for 3 years as the Chief Medical Officer of St. Johns Hospital from 2007-2010. He is a past president and chair of the Board of the Illinois State Medical Society. He is a Delegate to the American Medical Association where the policy of the AMA is created and refined.
Because of this experience, Dr. Backs has now focused the remainder of his practice career to the prevention, reversal and even cure of the chronic diseases that are shortening too many lives, making too many of us sick and costing too much in time and treasure. Through the Bale Doneen Method training, encounters with Crossfitters and other experiences outside mainstream health care, he is achieving results for his patients that lead their other doctors to express envy.
Having experienced first his own improvement based on improved nutrition and exercise, he cares for happier healthier patients focused on improving and maintaining their measurable improvements. There is a new joy in patient care that Dr. Backs hopes will spread to clinicians who want the same benefits for themselves and their patients.
Overview
This is more of a storytelling than a course...it is my story and how I faced breast cancer with purposefulness and joy in May, 2016. It's how I dealt with the experience by choosing a mental attitude that not only helped me deal with the year of 5 surgeries, 5 months of chemotherapy and 35 radiation treatments, but also the loss of my job where I loved working for the best boss for the past 10 years. Mostly this story is about how I processed the reality of my own secret fears in dealing with mortality at the young age of 50 years old. It is a story that can never be told without the sharing of my meeting with Dr. Mary Neal and learning about her own death in a tragic South American kayaking accident that she shared with me postmortem.
Learning Objectives
See

that everything is not always as it seems.

Hear

how God changed my perspective about living and dying through the lens of another's circumstances.

Find

joy, purpose and personal growth in suffering.

Understand

that our circumstances need not define us.
Overview
Bullying is a serious problem affecting not just the youth in our communities, but adults as well. During her presentation, Sue will share her personal story of torment and hopelessness which lead to suicidal ideations. The definition of bullying, its forms, and its effects will be discussed, as well as prevention methods and responses. Sue will further familiarize the audience with a compelling link between bullying, depression, and suicide. She will conclude the discussion by providing actionable practices for bullying prevention and response. Life is difficult, and people can be mean… but there is always the promise of a better tomorrow if you just believe.
Learning Objectives
Identify three types of bullying and where they occur
Describe bullying's role in depression
Develop a clear understanding of our nation's sharp rise in suicides
Bio
Sue Jeffries RDH, BSDH inspires dental professionals with a dynamic message destined to change dentistry's traditional top-down approach to practice administration. As a 20-year Navy veteran, Certified Health Coach, and master of Total Quality Leadership and Management, she is an expert on approaches to healthy team-oriented leadership.
Having won the Smiles at CE Dentistry's Got Talent 2018 speaking competition, Sue is in demand for speaking engagements with associations and groups across the country. Her thought-provoking interactive exercises and demonstrations are drawn from more than 35 years of industry knowledge, experience, and training.
Sue teaches that team members don't check their personal baggage at the front door - it always comes with them. Rather than stifle it, good leaders know how to leverage it to create a chemistry for cohesion and accomplishment. She further challenges colleagues to re-engineer their leadership which will lead to personal vibrance, balance, and profitability.
Finally, Sue is a powerful advocate, who raises awareness on critical social and business issues of bullying, mental health, suicide, and overall well-being. She is a wife, mother, grandmother, speaker, consultant, and writer who leaves audiences laughing, crying, and empowered.
Overview
The recent development of stabilized redox signaling molecules provides new options in oral-systemic health delivery which directly support both oral and systemic health. The dual features of selective biocidal activity and enhanced cellular function offer benefits previously unavailable to dental health professionals and their patients.
Learning Objectives
Understanding of redox biochemistry, their role in health and disease, and the use of stabilized signaling molecules in oral healthcare.
Understand the antimicrobial properties of redox signaling molecules and their potential application and use in oral-systemic health
Understand how supplemented redox signaling molecules enhance cellular function and health and affect healthy gene expression
Bio
Lee Ostler DDS is a graduate of the University of Washington School Of Dentistry. He has a general dental practice in Richland, WA. with emphasis on advanced cosmetics and bite rehabilitation, comprehensive periodontal & oral-systemic health management, pediatric and adult dental sleep medicine, facial pain and TMJ/TMD therapy.
With the emergence of new scientific understandings regarding the relationships that exist between the mouth and the body, current standards-of-care are evolving to require multi-disciplinary management of medical conditions within healthcare. Accordingly, Dr. Ostler has created programs and resources, and lectures and presents to dentists and physicians which advocate for and facilitate closer working referral relationships between medicine and dentistry. Together they help dentists, physicians and public health agencies to improve patient care, improve interdisciplinary networking and better manage risk factors related to oral and general health.
Dr. Ostler is a Founding member, Past President and former Board Member of the American Academy for Oral Systemic Health. He is founder and program chair for the Eastern Washington Medical Dental Summit, an annual gathering of physicians and dentists in the Northwest. He is featured in the movie documentary "Bridging the Gap" highlighting this work. He is developer and founder of RedoxDentistry.com, a novel application of Redox Signaling Molecules for oral-systemic health.
Overview
After suffering from late stage neurological Lyme disease for five and a half years and trying numerous treatments that my body didn't respond to, I began to decline rapidly. My doctors informed me that my best chance of getting my life back, would be to undergo extreme whole-body hyperthermia treatments which involved raising my body temperature to kill the spirochetes. I additionally focused on an extensive detoxication and cell membrane repair protocol. I also had to look into methylation, heavy metal, and mold issues, and completely changed my diet. It was a long journey but I made it! Through this experience, I developed a passion for functional medicine, and I decided to go back to school to pursue a master's degree in human nutrition.
Learning Objectives
Hyperthermia and how it can be a successful treatment option for Lyme Disease and/or cancer
Lyme disease and recovery factors
The importance of detoxification
Bio
Michelle McKeon, is the CEO of a health and wellness company called Lyme and Cancer Services. After dealing with a debilitating battle of Lyme disease, she sought out hyperthermia treatment and detoxification therapies at a clinic in Germany. This treatment saved her life, and for the first time she was able to see a light at the end of the tunnel. Once returning home from the clinic, she immersed herself in daily detoxification and cell membrane repair therapies, vitamins and supplements, herbal tinctures, and she followed a strict diet to aid her body in the recovery process. From this experience, she decided to go back to school to receive a Master's Degree in Human Nutrition at the University of Bridgeport.
Since recovering, Michelle has been working with people all over the world who have Lyme disease and cancer. She refers them to clinics in Germany and Mexico that offer hyperthermia treatment. Michelle also guides individuals on a pre- and post-treatment protocol. This protocol focuses on detoxification and diet, while looking into possible mold, methylation, and heavy metal issues so that sustained improvements can be made. She has authored two Ebooks, and advocates for people with Lyme disease, through collaborating on projects with Generation Lyme, writing articles on tick-borne illnesses, and speaking at conferences and support groups.
Overview
Every 65 seconds someone in the United States is diagnosed with Alzheimer's disease which is the most common form of dementia. It is the 6th leading cause of death and a profound human tragedy. 71 million baby boomers are heading for the risk age and this will become the biggest epidemic in medical history. Dementia is not inevitable, and scientists agree the cure will be in prevention. We are prevention specialists and what we do in our practice may become the movement for change in the dementia crisis. Learn how to protect your most precious organ, the brain, and how we in dentistry can not only impact dementia with simple assessments but empower our patients to make lifestyle changes that will improve their brain function.
Learning Objectives
Determine how existing dental care practices can be adapted to educate patients on the risk factors of and preventative measures against Alzheimer's Disease through the assessment protocols healthcare providers use daily that can protect and improve brain health.
Understand how Alzheimer disease is associated with different etiologies and pathophysiological processes including the current hypothesis of bacteria, yeast and herpes virus setting off a cascade of events leading to the disease and critical sleep activities related to memory storage and brain toxin clearing.
Bio
Anne Rice is an articulate and trusted expert of oral-systemic link research and education. With more than 30 years of clinical dental hygiene practice, she has witnessed the impact of periodontal inflammation on a wide range of diseases and conditions. This expertise led her to found Oral Systemic Seminars, fueling her drive to inform colleagues and the public through coaching, speaking, and writing. Anne graduated from Wichita State University then continued her studies earning a bachelor's degree in Oral Health Promotion and is a graduate of the Bale/ Doneen Preceptorship course for cardiovascular disease prevention for healthcare practitioners. Her deep passion regarding dementia, specifically Alzheimer's Disease, has led her to dedicate enormous amounts of time and study to researching the various ways in which oral health care providers can help to prevent this harrowing disease.
Overview
"Periodontal health" and "tobacco addiction" don't even fit in the same sentence, let alone in clinical reality. Yet most of us treat periodontitis without coordinating effective smoking cessation. Learn why, how and when to integrate the most effective quit methods for your patients who are literally dying to quit!
What tobacco addiction all about
Facilitating habit change and addiction outcomes
The most effective quit methods we can offer
Planning periodontal therapy in conjunction with quitting
How to be a "rock star" total health dental practice in your community
Learning Objectives
Discover innovative ideas for building your own tobacco cessation program.
Learn how to best coordinate periodontal therapy with tobacco cessation.
Rediscover how to use pharmaceutical approaches to ending nicotine addiction.
Bio
Dr. Susan Maples leads a successful, total health, insurance-independent dental practice in Holt, Michigan. She brings preventive and restorative dental expertise, a passion for mouth-body total health, a master's degree in business/marketing, and 30+ years of experience in private practice. She is the creator and founder of Total Health Academy, a complete online solution for dental teams to integrate all aspects of Total Health Dentistry, author of BlabberMouth! 77 Secrets Only Your Mouth Can Tell You To Live a Healthier, Happier, Sexier Life, developer of the Hands-On Learning Lab™ and SelfScreen.net. Susan currently serves on the Governing Board of the American Academy of Oral Systemic Health (AAOSH).
Overview
If your dental team finds that overloaded treatment time constraints prevent you from having conversations with your patients about healthy lifestyle choices, you are in good company. That's the dental scene across our country. But many dental and hygiene schools in America are introducing their students to a solution to this disturbing trend known as Inter-Professional Collaboration. If we are to create a collaborative relationship to bring healthy lifestyle choices to our patients, what would that look like? I agree with a growing number of Professionals that the optimal collaborative team to address oral health, nutritional health, exercise and weight management is the Complete Health Dental Team and the Certified Lifestyle Coach.
Learning Objectives
Summarize the implications of obtaining optimal treatment outcome by managing periodontitis rather than treating periodontitis.
Modulate host cellular burden with phytonutrient support to provide a solid platform for coaching lifestyle change.
Discover the "new hat" for the RDH as lifestyle coach in addition to dental hygienist.
Bio
Over the course of his career, Dr. Hutchins has leveraged the latest technology and health care trends to effect substantial, lasting changes in his patients' overall health. Following his DDS degree from the University of Illinois, Dr. Hutchins completed a general practice residency at Andrews Air Force Base in Washington, D.C., as well as a year of oral surgery training at Chicago's Cook County Hospital.
As a member of the American Academy for Oral Systemic Health, Dr. Hutchins continues to be a strong proponent of preventive health. He is the founding managing partner of Optimal Oral Systemic Solutions, LLC®, an Inter-Professional Collaboration Management company. Alongside his partner, oral-systemic health educator Kandra Sellers RDH BS, they are "Reuniting the Body with the Mouth" bringing medicine into dentistry through a collaborative relationship between nurse practitioners and Complete Health Dental teams. In 2018 working with personal trainer Sharon Kline RDH ACE AFAA, he founded the Community Lifestyle Network® which expands RDH collaboration to include Certified Lifestyle Coaches.
Overview
As a clinician and a consultant for decades, I have been frustrated with the results of treatment options for chronic oral lesions and conditions such as canker sores, xerostomia, Lichen Planus and Oral Pemphigoid. Common treatments, such as antibiotics, steroids and chlorhexidine have undesirable side effects and have not provided significant relief. I was introduced to a revolutionary line of natural oral medicaments in 2017 and have been amazed by the accelerated healing and resolution of mucosal lesions I now see. People are finally getting temporary relief after years of discomfort. This is the one of the greatest gifts we can give our patients. Our mission: to beat these old enemies and reduce pain and suffering!
Overview
Why is this dentist on a mission to eradicate heart disease? Because he can!! And so can you!! Now dental teams can make a life and death difference when it comes to identifying early heart attack and stroke risk with the latest regimen of 6 simple medical screening tests. Why stop at saliva when you can go much deeper with your screening. Not only will you be screening in your office but you will also be presenting and testing at public events. If you want to be the real life saver in your community, this presentation is for you! How can people fight for their lives if they don't even know they are at risk?
Learning Objectives
Learn how the dental team will lead the way among all professions in identifying the earliest signs of heart attack and stroke risk.
Learn to use the latest screening tests and tools that reveal the hidden health dangers in our patients.
Instill in your patients a new understanding of their health that will inspire them to take personal responsibility of their own life like never before.
Bio
Dr. Chris Kammer is the Founding Father of the American Academy for Oral Systemic Health and he just might be the world's leading oral systemic tester of the dental and medical professions. He has developed the Gums of Steel protocol for testing and treating systemic infection and inflammation. His upcoming book "The Heart Attack in your Mouth!" will be a must for every dental patient.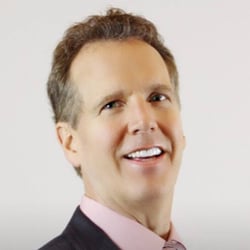 Chris Kammer, DDS
Co-Host
Dr. Chris Kammer is a past president and founder of the American Academy for Oral Systemic Health. Dr. Kammer's work has been presented at numerous dental conferences, conventions, and seminars, and has been published in leading dental journals. He is also on the technology team for Dental Products Report. In recent years he has been a passionate educator in the media and in professional forums about the importance of the oral systemic approach.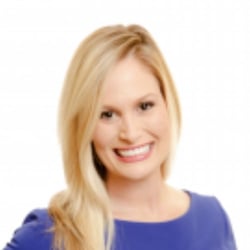 Machell Hudson, RDH
Co-Host
Machell Hudson, RDH, is on faculty and consults with clients through Productive Dentist Academy. She is a full-time clinical hygienist with Dr. Bruce Baird at Granbury Dental Center, and holds advanced certification in laser therapy, arterial wellness, and oral-systemic connection through the BaleDoneen method preceptorship. She is an active member of the American Academy of Oral Systemic Health (AAOSH) and sits on the marketing board.