Be sure to register early for 2021 - see you next year!
2020 Hot Topics in Oral Systemic Health
Chicago, IL | February 20, 2020 | 8am - 4pm
at the historic Chicago venue - 19 East
19 E. 21st Street, Chicago, IL 60616
8 CE Credits!
Make sure to register individually to be eligible for CE. CE credit will be emailed after the event.

Get the Latest in Oral Systemics at this FREE Event!
Whether you're new to oral-systemics or a long-time AAOSH member, you'll enjoy the Hot Topics in Oral Systemics seminar. This free event features high interest buzz-worthy information on the latest research, advancements, and takeaways—given in short, easy-to-digest segments.
Schedule
8:00am: Welcome and "What is AAOSH all about?"
8:10-11:50am: Speakers
12:00-12:30pm: Lunch Break (lunch on own or may be purchased at time of registration)
12:30-3:20pm: Speakers
3:30pm: Q&A
4:00pm: Event ends and all head to AAOSH Winter Reception (Marriott Marquis - Level 33)
Presented by: Patti DeMatteis, ASDH, RDH, Lora Hooper, BSDH, RDH, EFDA, Dr. Barbara McClatchie, DDS, and Dr. Eric Goulder, MD, FACC
Description
Test Treat Repopulate with the DHEmethod. Hear how much merit your dental care has from the mouth of a preventive cardiologist! We will share how we are collaborating with The Heart Attack and Stroke Prevention Center of Central Ohio to knock out oral pathogens and its effects on vascular inflammation. We know many clinicians are saliva testing and trying to reduce high risk bacteria for optimal oral and vascular health which is very difficult to do! Testing with salivary diagnostics, treating with targeted therapies and repopulating with oral care probiotics is key in reducing oral systemic inflammation which decreases the risks of heart attacks, stokes and diabetes.
Learning Objectives
Implement your AAOSH knowledge into practice

Reduce the high risk oral pathogens

Decrease the risk of heart attacks, strokes and diabetes

Collaborate between medical and dental providers
Bios
Dr. Eric Goulder, MD, FACC is the founder of the Heart Attack Stroke Prevention Center of Central Ohio (HASPC), which opened in July 2017 in Worthington, Ohio. After graduating from The Ohio State University College of Medicine in 1976, he worked for twenty years at Riverside Methodist Hospital in Columbus, Ohio. He then worked for ten years as a cardiologist, affiliated with Marietta Memorial Hospital, until he opened the HASPC of Central Ohio. In 2012, Dr. Goulder was introduced to the Bale Doneen (BD) Method, which incorporates the most current, research-based information along with painless non-invasive tests, simple blood tests and genetic information to help predict and prevent heart attacks and ischemic strokes. He has since become an accredited provider of the BD Method. At the HASPC, Dr. Goulder will check and treat patients for hidden heart attack and stroke risk using the BD Method, which is employed by hundreds of practitioners worldwide.
Dr. Barbara McClatchie, DDS is on a mission to enrich the quality of life for every person she meets. Her practice, Complete Health Dentistry of Columbus, employs a team of professionals specializing in general restorative dentistry and uses researched-based methods that ensure optimal oral, mouth and heart health.
As an accredited provider of the Bale Doneen Method, she works in partnership with the Heart Attack Stroke Prevention Center of Central Ohio and supports other dentists to help patients prevent heart attacks and strokes. She is a founding member of American Academy of Oral Systemic Health, an organization bringing medical and dental professionals together as patient advocates for better patient outcomes.
Patti DeMatteis, ASDH, RDH
Patti is founder of DHEmethod. Patti received her Dental Hygiene Degree from Western Kentucky University in 1972. After practicing twenty five years as a periodontal therapist, she founded Dental Hygiene Excellence in 1997 while living in Scottsdale, Arizona. Patti is a founding member of The American Academy for Oral Systemic Health and a Preceptor for the Bale/Doneen Method, for heart attack and stroke prevention. Her passion for dentistry focuses on comprehensive patient care and helping dental colleagues enjoy their profession in the fast paced oral-systemic movement toward prevention and wellness.
Lora Hooper, BSDH, RDH, EFDA
Lora is co-owner of DHEmethod. Lora received her Bachelor of Science Degree in Dental Hygiene from The Ohio State University in 1995. She continues to work in private practice as a periodontal therapist while running her business as a dental consultant. Lora is a member of the ADHA, ODHA, and CDHA. She has served as Continuing Education Chair for the CDHA and as a liaison for the ODHA to the OSDB. She is a founding member of AAOSH and a Bale/Doneen preceptor. Her passion lies in improving the quality of life for every patient by implementing oral-systemic care into practice through the DHEmethod.
Presented by: Shirley Gutkowski, RDH, BSDH
Description
The focus on girls and their health, nutrition, social, and mental is the answer to future health care. Let's take a tour of why that's so and what dentistry can and should do about it. The oral systemic link is easy to manipulate and it has less to do a toothbrush or scaler than you think.
Learning Objectives
Classify dental interventions' impact on DNA
Explain why it's important to look at girls as special cases for future global health
Explain how full scope nutrition can improve health profile in all persons
Bio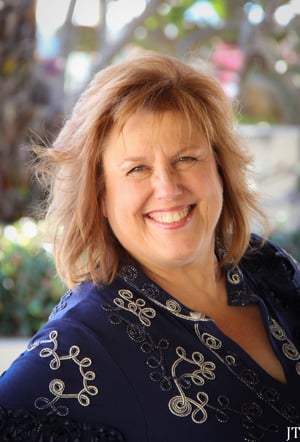 Shirley Gutkowski is the Primary Practitioner at Primal Air, LLC Orofacial Myofunctional Therapy and Breathing Retraining. She is a popular international speaker and author of hundreds of feature and peer reviewed articles in consumer, medical, and dental publications.
Presented by: Lee Ostler DDS
Description
Cell mitochondria are responsible for creation of energy (ATP). They also create oxidized molecules (ROS – reactive oxygen species) as a 'by-product' of this cellular respiration. Traditionally, anti-oxidants have been used to balance oxidative stress in the body and control the over-production of ROS molecules. Now it is understood that an important role for these molecules is to control gene expression, signaling the DNA to respond in ways to 'defend, repair and replace', and to activate stem cells, anti-oxidants and the cellular processes that advance healing and well-being. This cellular messaging is the foundational basis for the immune system, healing, and anti-aging medicine – in short, epigenetics - the 'overlay' that signals DNA.
The development of stabilized redox signaling molecules directly replenish cellular signaling and improves gene expression and is one of the newest advances in cellular health and healing. Both genetic and metabolomics studies have shown the dramatic improvement in gene expression and metabolomic shifts that result from supplemented increases in redox signaling messengers. This epigenetic modulation supports cellular health, oxidative balance and anti-aging medicine in new and promising ways. Due to the dual benefits of their biocidal action against pathogens and their use in supporting cellular health, their use in oral health is a promising application in addition to their benefit in overall systemic health.
Learning Objectives
Understand how mitochondrial-driven redox signaling works in nature, and with enhanced diet and supplementation.
Describe the role of redox signaling in maintaining healthy inflammatory response, improved immune system, digestive health, cardiovascular health and hormone modulation.
Describe redox signaling and its role in accelerating healing, oxidative balance, and cellular health, and how it can be utilized in oral health.
Presented by: Eric Zaremski DDS
Description
We have all learned that dental issues can be solved by tissue removal. Amputation of body parts, if you will! If we realize and recognize that oral issues are diseases states, we can start to treat these issues with different modalities. It also helps shift the responsibility for that disease onto the patient's shoulders. Ozone, peptides and exosomes are just a few of the newer tools that have appeared to help us treat and help heal oral diseases. We will discuss how each of these tools is used and why.
Learning Objectives
What tools can help heal oral tissues faster than traditional methods?
How is ozone administered in dentistry?
What can we use besides the shot and the drill?
Bio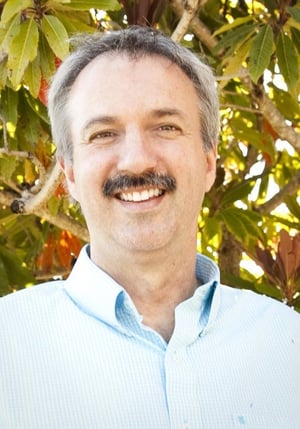 Eric Zaremski, DDS, OFM, FACE is a general dentist practicing just north of San Francisco, CA. He practices all aspects of dentistry with minimally invasive techniques. He has utilized ozone therapies in his office for the last fifteen years. He graduated from the University of the Pacific/Dugoni School of Dentistry in 1999. He teaches and coaches other dental offices to use ozone, peptides and exosomes in their offices. He also has a business selling ozonated oils and consumer products with ozonated oils incorporated within them. He is also owner of BioTherapyLab.com a company to sell exosomes and stem related products. He is on the board of the Holistic Dental Association and the International Academy of Biological Dentistry and Medicine.
Presented by: Tanya Dunlap, PhD
Description
47% of American adults have chronic periodontitis. It's one of the most underdiagnosed diseases in the US and we clearly need more effective treatment. Homecare is also an obvious concern. Toothbrushes, rinses and floss fall short in pockets >3mm. Adjunctive antibiotic therapies have a temporary effect and the biofilm repopulates. Treatment can feel like a carousel, but you can get off the ride and chart a path to better health with Rx tray therapy of peroxide.
Learning Objectives
Review the health risks of gingival infections and bleeding for periodontal disease management.
Identify the benefits and limitations of antimicrobial and mechanical therapies for biofilm control.
Summarize how and why antimicrobials with oxidative and oxygenating reactions more effectively manage biofilms.
Bio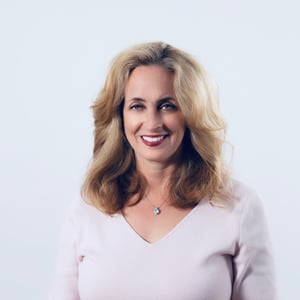 Tanya Dunlap, PhD is the Managing Director at Perio Protect, where she has worked since 2005. For several years she served as the research liaison for the company, working with researchers and investigators who were testing Perio Tray® therapy in controlled clinical trials and microbiological studies. Her expertise on this adjunctive periodontal therapy is grounded in the data, explaining how the prescription trays work and which patient candidates can benefit from them.
Presented by: Machell Hudson, RDH and Kerry Hyland-Lepicek, RDH
Description
Heart Attack is the number one killer in our country and stroke in the number one most debilitating and guess what…oral health plays an enormous role in either keeping our heart healthy or making our heart very sick. Learn how to be on the front line in detecting, educating and treating patients at risk for heart attack and stroke. Understand the role oral disease plays in the causation of heart attack and stroke and how we as dental professionals can save our patients lives.
Learning Objectives
Periodontal disease and heart health
Endodontic lesions and heart health
Pathogen testing- know your patients risks
Inflammatory testing
Collaboration is key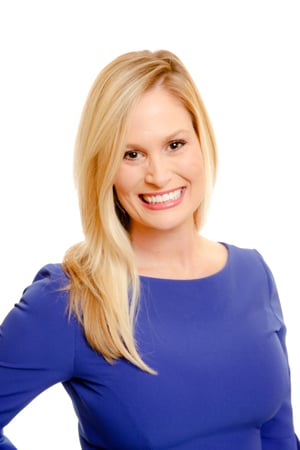 Machell Hudson, RDH, is on faculty & consults with clients through Productive Dentist Academy. She is a full-time clinical hygienist with Dr. Bruce Baird at Granbury Dental Center, and holds advanced certification in laser therapy, expert on oral-systemic connection and protocol implementation and graduate of the BaleDoneen method preceptorship which is advanced training in heart attack, stroke and diabetes prevention. Machell is also the cohost of Reflection Health which is produced by a Tale of Two Hygienists Michelle Strange and Andrew Johnston and cohost of AAOSH's Facebook live show with founder Dr. Chris Kammer.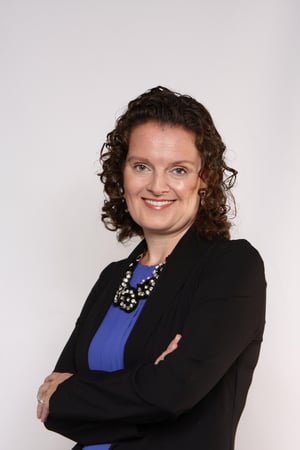 Kerry Lepicek, RDH is a highly focused and engaging presenter from Canada with over a decade of experience using an interceptive and preventive approach to treating periodontal disease, peri-implantitis, and halitosis. She is a trustworthy expert on oral biofilm, halitosis and the oral-systemic link research. Her focus is on educating her clients and the dental profession on health and wellness. She is a published author and has lectured locally and internationally. Kerry is a new cast member of The RDH VIEW, has been featured in several Dental Hygiene Quarterly webinars and many podcasts. Her practical advice will transform your practice and clients health.
Presented by: Logan Edwards, PhD, CHES
Description
Your journal can become your own personal space and confidential tool used to help you achieve optimal health and well-being. Like many other health behaviors, journaling takes time and commitment and can become a skill that, if practiced on a regular basis, becomes an important part of a healthy lifestyle. In this way, journaling becomes a positive health skill practiced to optimize your mental, physical, and oral health and well-being. You can have goals in each of these areas of health and life, and when you are mindful of them, you become more mindful of your full, holistic self, empowered to take better care of yourself, and therefore, enabled to both visualize and actualize best self by focusing on, attending to, and journaling about each dimension of health for optimal well-being. It's time to make journaling an integral part of your self-care, or "health-care" routine for healthier and happier living!
Learning Objectives
Identify the different dimensions of mind-body health.
Understand how mental, physical, and oral health are all related.
Describe how self-care practices, like journaling for each dimension of health, can motivate people to care for their oral health and hygiene for better quality of life.
Presented by: Liz Lundry RDH
Description
With ongoing research, we have learned about the connection between oral pathogens and Dementia. This presentation will provide recommendations for educating patients and a framework for early detection and treatment of periodontal disease, including testing and therapy followed by ongoing support to reduce risk of developing Alzheimer's and Dementia.
Learning Objectives
The relationship between Dementia and oral pathogens
How to restructure Dental Hygiene appointment to allow time for communication and screenings
Integration and application of PCR testing
Treatment planning, nutritional support
Natural and effective options for oral disinfection during therapy and maintenance.
Bio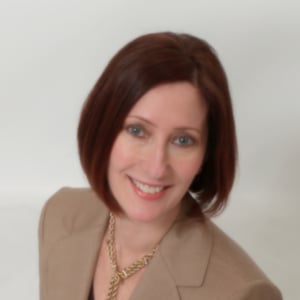 Liz Lundry has been a Dental Hygienist for 40 years and a consultant with the JP Institute for 30 years. She is an international speaker, published author and the Clinical Education Manager for StellaLife, Inc.
Her passion is to empower dental professionals to truly impact their patients' total health with the implementation of advanced clinical technologies and effective communication techniques. Liz believes in an all-encompassing and natural approach to treatment planning. She sees patients in a general dental practice in Walnut Creek, California.
Presented by: Craig Young DDS
Description
We will discuss individual differences in patient perception, self concept, attitudes and beliefs that influence the treatment outcomes, and strategies to overcome the obstacles that these create. In essence, we will take a dive into the world of "Body, Mind and Spirit"
Learning Objectives
Understand individual differences between patients that influence results
How to determine if these factors are going to be obstacles to your care
Strategies to overcoming these barriers
Bio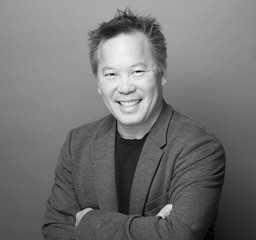 Craig is a general dentist with a special interest in integrated healthcare, functional medicine, chronic pain, post trauma rehabilitation, headache, sleep disordered breathing, total health, wellness and disease prevention.
Craig has been practicing dentistry since 1987, and Medical Acupuncture since 1997. He is a founding member of the American Academy for Oral and Systemic Health, a member of the International Academy of Oral Medicine and Toxicology, a member of the American Academy of Craniofacial Pain, and a member of the American Academy of Anti-Aging Medicine, of which he is currently working on his fellowship.
Craig is a past director on the board of the Alberta Dental Association and College and is a director of the Tooth Fairy Children's Foundation, and is involved in many other philanthropic initiatives in Canada and around the world. He regularly does volunteer dental work in his home town of Calgary as well as around the world in such countries as India, Bali, Peru, Brazil and Myanmar to name a few. Craig has had the opportunity to speak to groups such as ICCMO, Ozone Masterclasses, Frontiers of Ozone and several study groups around the world.
Outside of professional life, Craig is an avid downhill skier, water skier, and has been a snowboard instructor and coach, as well as a disabled ski instructor. He has practiced many martial arts styles and disciplines since he was 8 years old, competed internationally, studied internationally, and continues to practice and teach martial arts now. He enjoys archery, climbing, cycling, motorcycling, fly-fishing, canoeing and kayaking, the practice of Qi Gong and is an avid scuba diver. He enjoys painting, sketching, calligraphy and meditation. He has a passion for cooking and organic gardening.
He was once a Buddhist Monk in Myanmar and recently has studied philosophy with his Holiness, the Dalai Lama.
Craig is very happily married to June and has 3 sons in their late 20s.
Presented by: Tracy Anderson Butler, CRDH, MFT
Description
Dental consumers are looking for long-term, predictable results when making decisions on treatment options. Early detection is key when treating any disease process and especially in the treatment of periodontal disease to keep your dentistry looking greater longer. Regenerative therapies have significantly impacted clinical practice on a number of levels. Biologic modifiers, particularly enamel matrix derivatives have proven for decades to reverse disease naturally. This discussion will focus on regeneration vs. repair and the role of these progressive therapies in the decision making process. Evidence-based research and clinical cases will be presented.
Learning Objectives
Differentiate between reparative and regenerative therapies and treatment outcomes
History of Enamel Matrix Proteins
Use of biologic mediators for hard and soft tissue regeneration
Review decades of scientific studies
Bio
Mrs. Butler has 29 years of diverse experience in the dental industry from chairside and beyond. Tracy is a registered dental hygienist, thought leader, motivational speaker, sales leader/coach and change agent. She believes all patients deserve to have teeth, gums, joints and titanium live in harmony and the key to a successful treatment outcome begins with an accurate assessment and co-diagnosis between the patient and dental team.
Tracy's passion for dentistry moved her toward restorative and comprehensive dentistry in Palm Beach, Florida. She attended the Dawson Academy and is a graduate of the Aesthetic Advantage Institute mastery level study. Mrs. Butler spent 11 years on faculty at Palm Beach State College in the dental hygiene program and research clinic.
Tracy feels blessed to have been mentored and coached by some of the best in function/relation, complete care dentistry as well as the business of dentistry and considers few things more rewarding than paying it forward. Tracy's commitment to ultimate patient care propelled her to pursue a career in implant/regenerative dentistry with Straumann, USA.
Tracy lives in West Palm Beach, Florida with her husband Kevin and son Tripp a senior in high school. She enjoys deep sea fishing and boating in addition to being a baseball mom.
Presented by: Chris Kammer DDS
It's the hottest Hot Topic that could ever be! Are you ready for AAOSH's Founding Father Chris Kammer to make the wildest game changing announcement and presentation that will radically transform the dental profession beyond anything it has ever experienced? He guarantees you'll love it, but he also warns that most in our profession will fear it. One thing he believes is for certain- you will agree that it's the purest path from the oral to the systemic- and it will blow your mind! It's the connection we've been struggling to discover for so long and now it is here! Starting AAOSH was just the beginning for Kammer, but now you'll want to hear what he believes the future holds for all of us. Is it the answer to our nation's health care crisis? He says "YES!" and you'll want to be in attendance and hear his entire presentation so you don't miss a word. Someday you will tell your grandkids that you were there when this concept was first revealed and the profession of dentistry was permanently changed!
Bio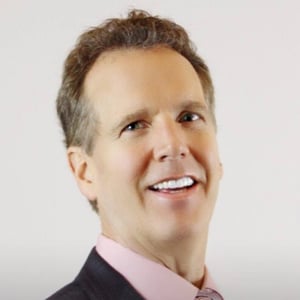 Dr. Chris Kammer is the Founding Father of the American Academy for Oral Systemic Health and he just might be the world's leading oral systemic tester of dental and medical professionals. He has developed the Gums of Steel protocol for testing and treating systemic infection and inflammation. His audition on American Idol was seen by 27 million people.
Presented by: Denise G. Leonard and Sheila A Pozdol
Description
Let's be real. Much of the dental care that people receive is actually medical care! Right? If you believe in oral systemics, then you need to get your mind focused on billing medical insurance first…..always! Dental care for the medical health of the body is medical care that absolutely and always must be billed first to the patient's medical insurance. Stop wasting your time and your patients' limited dental benefits trying to get payments from their dental insurance with their $1000 annual limits and their corrected /adjusted fees. Bill medical insurance first, where there are often no limits and fewer adjustments. This is the only way to practice!
Do you think it's impossible to get benefits for a saliva pathogen test? Well guess again!!!
Learning Objectives
Comparison of dental insurance v's medical insurance. Dental Insurance should be considered as supplemental policy.
Patient assessment and screening process. How this translates to medical billing.
Conditions medical insurance companies will consider. It is not all about drill and fill!
Sheila A Pozdol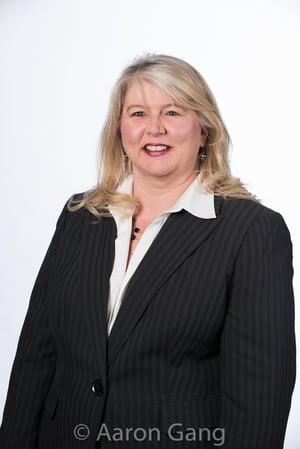 Sheila is the co-founder of DDS Medical Billing and the Insurance Billing Specialist at University Dental Professionals and Hyde Park Dental Specialists where she has spent the last decade of her 30+ year career in dentistry. Early on in her profession as a clinical assistant she gained a strong clinical background that has enabled her to successfully navigate and maximize medical and dental insurance reimbursement. With her expertise and knowledge Sheila boasts an outstanding 100%+ collections ratio. She has a passion for continued education and all things insurance.
Sheila was born and raised in Chicago where she currently resides with her fiancé John and their dog Anna Bell, where she cheers on all her favorite Chicago sports teams, The Chicago Cubs, The Chicago Blackhawks and the Kansas City Chiefs!
Denise G. Leonard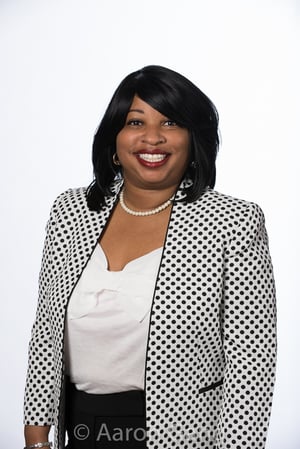 Denise Leonard the office manager at University Dental Professional and co-founder of DDS Med Billing with over 24+ years of progressively responsible experience managing a wide range of front office operations for multi-providers dental offices. She is well-versed in all aspects of practice management with a focus on maximizing productivity through improved processes and teamwork, and she has a strong commitment to patient satisfaction and practice profitability. Denise has two kids, two grandkids, two dogs and two boyfriends. A member of the AAOSH, Certified AAPC Medical Dental cross coding.
Presented by: Angie Stone RDH, BS
Description
As we march into the next decade, the way people access, and experience dentistry is evolving. One of the biggest shifts happening is the ability to connect patients with dentists and other medical professionals without providers having to be in the same physical location.
Telemedicine has already become commonplace in medical settings and Teledentistry is finding its stride and revolutionizing patient care. Patients who faced significant challenges in seeing a dentist are now being connected to dental care with the use of state-of-the-art technology. This holds the promise for those with physical, cognitive, financial or location challenges to receive much needed dental care.
Learning Objectives
Understand how teledentistry works
Be able to educate their patients about teledentistry
Realize how patients and dental/medical professionals can benefit from the use of teledentistry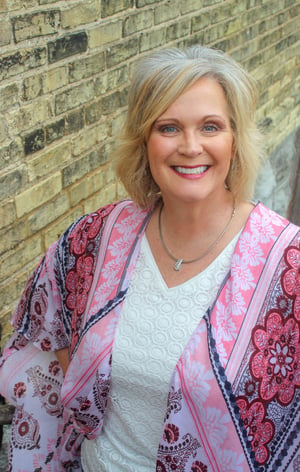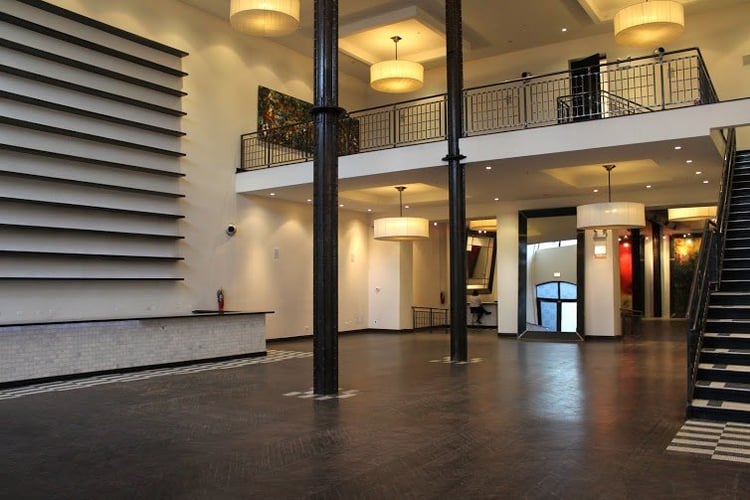 19 East - a historic chicago venue
19 East 21st Street
Chicago, IL 60616
Constructed in the late 1800's, it was later occupied by Al Capone and his cronies, who used the upstairs floor as a shooting range for target practice and hosted secret underground tunnels used to transport alcohol during Prohibition.
Mae was Capone's wife as well as his muse. She and their son, Albert Francis "Sonny" Capone, often stayed at the nearby Lexington Hotel while Al operated out of our building. Known for the loyalty and compassion that were paramount to her character, it is Mae's legacy that continues to inspire what we know today as Mae District. Mae District is a time traveler. Imprinted in the steel beams and brick walls is a storied past echoing tales of Chicago.
Lunch Options
Available for purchase at time of registration - $27 (incl tax)
Apple & Queso Fresco Salad
Green Leaf Lettuce, Apples, Crumbled Queso Fresco, Toasted Marcona Almonds, Champagne Vinaigrette. Vegetarian and Gluten Free
The Chopped Salad
Romaine, Tomatoes, Green Onions, Haricot Vert, Sweet Corn, Petite Green Peas, Bleu Cheese, Red Wine Dijon Vinaigrette. Vegetarian and Gluten Free
The Greek Salad
Romaine & Leaf Lettuce, Cucumber, Shaved Red Onion, Crumbled Feta, Vine Tomatoes, Kalamata Olives, Pepperoncini, Toasted Pita, Red Wine & Oregano Vinaigrette. Vegetarian
The House Salad
Romaine, Iceberg & Watercress Greens, Vine Tomatoes, Cucumbers, Carrot, Herb Sourdough Croutons, Olive Oil & Herb Vinaigrette. Vegan
Grilled Tree Fruit & Pistachios Salad
Boston Bibb Lettuce, Radicchio, Endive, Shaved Pecorino, Toasted Pistachio & Herb Vinaigrette. Vegetarian and Gluten Free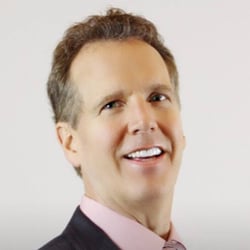 Chris Kammer, DDS
Co-Host
Dr. Chris Kammer is a past president and founder of the American Academy for Oral Systemic Health. Dr. Kammer's work has been presented at numerous dental conferences, conventions, and seminars, and has been published in leading dental journals. He is also on the technology team for Dental Products Report. In recent years he has been a passionate educator in the media and in professional forums about the importance of the oral systemic approach.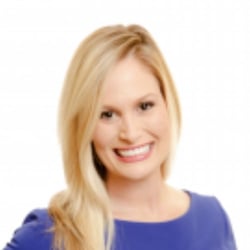 Machell Hudson, RDH
Co-Host
Machell Hudson, RDH, is on faculty and consults with clients through Productive Dentist Academy. She is a full-time clinical hygienist with Dr. Bruce Baird at Granbury Dental Center, and holds advanced certification in laser therapy, arterial wellness, and oral-systemic connection through the BaleDoneen method preceptorship. She is an active member of the American Academy of Oral Systemic Health (AAOSH) and sits on the marketing board.