10th Annual Scientific Session
August 28-29, 2020 (now virtual!)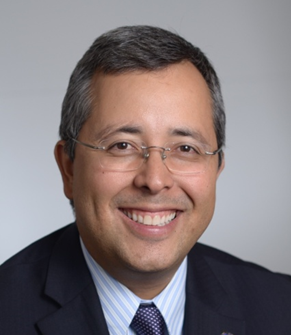 Not Yet Registered?
Use my code "Yepes" for 20% off your registration!
Dental Management of Pediatric Patients Receiving Immunosuppressive Therapy and/or Radiation Therapy
Presented by: Juan Yepes, DDS, MD, MPH, MS, DrPH
Description
This seminar will provide to the attendee with the most up-to-date information regarding the dental management of patients receiving cancer therapy (immunosuppressive or radiation therapy). The seminar will cover the dental management before, during and after. Special emphasis in the most up-to-date knowledge of the treatment of mucositis.

Learning Objectives
1. Understand the critical steps of the prevention of oral complications for patients receiving chemotherapy and /or radiation therapy
2. Learn the most updated information about the treatment of mucositis

3. Discuss the most important oral complications during chemotherapy and/or radiation therapy

Bio
Juan F. Yepes DDS, MD, MPH, MS, DrPH is an associate professor in the Department of Pediatric Dentistry at Indiana University School of Dentistry in Indianapolis, Indiana. Juan F is also an academic scholar at the Department of Pediatric and Community Dentistry, University at Buffalo. Juan F. is a dentist (DDS) and a physician (MD) from Javeriana University at Bogota, Colombia. In 1999, Juan F. moved to the USA and attended the University of Iowa and the University of Pennsylvania where he completed a fellowship and residency in Oral and Maxillofacial Radiology and Oral Medicine respectively in 2002 and 2004. In 2006, Juan F. completed a Master in Public Health (MPH), and in 2011 a Doctoral Degree in Public Health (DrPH) both with emphasis in Epidemiology at the University of Kentucky College of Public Health. In 2008, Juan F. completed a residency program in Dental Public Health at University of Texas, Baylor College of Dentistry. Finally, Juan F. completed the residency program and Masters of Science degree in pediatric dentistry at the University of Kentucky in 2012.

Juan F. is Diplomate of the American Board of Oral Medicine, American Board of Dental Public Health, and American Board of Pediatric Dentistry. Juan F. was the section head of oral and maxillofacial radiology at the University of Kentucky for 6 years (2004 to 2009). Juan F. is an active member of the American Academy of Pediatric Dentistry, American Academy of Oral Medicine, American Medical Association, Hispanic Dental Association, American Academy of Oral and Maxillofacial Radiology, American Association of Public Health Dentistry, International Association of Dental Research, International Association of Dentomaxillo-Facial Radiology, and American Dental Association. Juan F. is a fellow in dental surgery from the Royal College of Surgeons at Edinburgh, Scotland. Juan F. is in the editorial board of Oral Surgery, Oral Medicine, Oral Pathology, Oral Radiology and Pediatric Dentistry. Finally, Juan F. research and teaching interest are in the area of oral medicine, oral radiology and oral pathology in children.
2020 SCIENTIFIC SESSION
A virtual, GLOBAL event! - August 28-29, 2020
What will you experience at AAOSH 2020?
Networking with fellow attendees and speakers!
Interactive sponsor booths!
New information on COVID testing in the dental office
Fun surprises and games!
Special group pricing! (bring your entire team for only $99 extra!)