10th Annual Scientific Session
August 28-29, 2020 (now virtual!)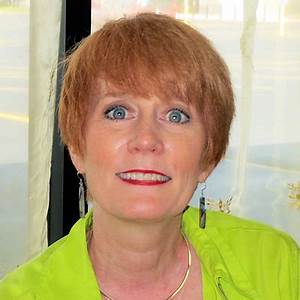 Not Yet Registered?
Use my code "Ewing" for 20% off your registration!
Homeopathy in Dentistry
Presented by: Dawn Ewing, RDH, PhD, ND
Description
ICIM- International College of Integrated Medicine

Come learn about how small amounts of energy can urge the body to heal itself. Very common in Europe, your patients may actually know more than you do. I will try to make it a simple as possible.

Learning Objectives

1. Explain frequency medicines- student should be able to understand the theory and name at least two forms of frequency medicines
2. The student should be able to name at least 2 homeopathic remedies commonly found at conventional pharmacies.
3. The student will learn about Avagadro's number and should be able to name it.

Bio
Dr. Dawn Ewing is a naturopathic practitioner in Houston, Texas, Executive Director of the International Academy of Biological Dentistry and Medicine (IABDM), and author of Let the Tooth Be Known, now in its fourth edition.

She began her career as a dental hygienist after graduating from the University of Texas Dental School in 1988 and was eventually appointed to the Texas State Board of Dental Examiners by the governor, serving two terms.

A thirst for knowledge about the human body immersed her in the world of emergency medicine. Becoming a Nationally Registered Paramedic, she spent 12 years on a 911 ambulance and four years in international air ambulance transport.

She began teaching CPR to the public, Advanced Cardiac Life Support to health care providers and became an affiliate faculty member of the American Heart Association in 1987.

She was drawn back into dentistry by a biological dentist. He was looking for someone with knowledge of the body as a whole, not just the mouth. This new excitement led her to return to school for a doctorate in naturopathy, a PhD in holistic nutrition and a doctorate in integrative medicine at Capital University of Integrative Medicine.

Obviously a perpetual student, Dr. Dawn continues to do far more than the 80 hours of continuing education each year required for her combined licenses.
2020 SCIENTIFIC SESSION
A virtual, GLOBAL event! - August 28-29, 2020
What will you experience at AAOSH 2020?
Networking with fellow attendees and speakers!
Interactive sponsor booths!
New information on COVID testing in the dental office
Fun surprises and games!
Special group pricing! (bring your entire team for only $99 extra!)