Collaboration Cures is a collaborative meeting, with AAOSH, AAPMD (American Association of Physiological Medicine and Dentistry), and other allied organizations to be announced... all in one meeting!
Experience hands on workshops, joint sessions, multiple tracks, and networking with medical, dental, and allied health fields... an experience you can't get anywhere else!
*subject to change. Course descriptions coming soon!
Chris A. Knobbe, MD
Physician, Ophthalmologist, Associate Clinical Professor Emeritus
Nutrition Researcher, Author, and Speaker
Founder & President, Cure AMD Foundation™
Boulder, Colorado, USA
Heart Disease, Cancer, Overweight, Metabolic Disease, Dental Caries, & Malocclusion: Are They All Caused by Westernized Diet?
Chris A. Knobbe, MD, is a physician, ophthalmologist, and Associate Clinical Professor Emeritus, formerly of the University of Texas Southwestern Medical Center, Department of Ophthalmology. Dr. Knobbe, a Weston A. Price acolyte since 2013, is known primarily for his research, writings, and presentations connecting Westernized diets to numerous so-called 'Westernized diseases,' including coronary heart disease, hypertension, stroke, cancers, type 2 diabetes, metabolic syndrome, obesity, Alzheimer's disease, and autoimmune diseases. Within the ophthalmologic profession, Dr. Knobbe is known primarily for his revolutionary hypothesis and supportive research regarding the potentially blinding eye disease, age-related macular degeneration (AMD), a disease which currently affects 196 million people worldwide. Dr. Knobbe's research has also become deeply invested in the devastating effects of seed oils ('vegetable oils') and their unequaled contributions to Westernized disease, including heart disease, hypertension, stroke, cancers, type 2 diabetes, metabolic syndrome, obesity, and other chronic diseases. Dr. Knobbe and colleagues have a published scientific paper regarding his revolutionary hypothesis and supportive research regarding AMD, in the journal Medical Hypotheses. Knobbe is author of the book, Ancestral Dietary Strategy to Prevent and Treat Macular Degeneration, available via online book retailers everywhere. Knobbe is a frequent speaker and lecturer, to both medical and lay audiences all across the U.S. and is now reaching international audiences both online and in conferences.
Dr. Knobbe is currently leading a team of researchers, which includes six general ophthalmologists, four retina specialists, a PhD vision scientist, a nutrition researcher, and two mathematicians/statisticians in ongoing research regarding man-made, processed foods and the increasing prevalence of age-related macular degeneration.
Dr. Knobbe has been a frequent presenter for the Ancestral Health Symposium, the Weston A. Price Foundation, and the Macular Degeneration Association, and he has presented to colleague physicians, researchers, ophthalmologists, optometrists, and vision scientists at these conferences as well as at the Christian Ophthalmology Society, ALLDocs Annual Convention, Low Carb Denver, and the Eye Care Center of Northern Colorado, and the American Academy for Oral Systemic Health (AAOSH), all for CME. Dr. Knobbe has been certified by the American Board of Ophthalmology since 1997. He has been the featured guest on numerous podcasts and articles including reviews and podcasts by Dr. Joe Mercola and Dr. Eric Berg. In the Winter of 2020, Dr. Knobbe was appointed the prestigious position of Honorary Board of Directors member for the Ocular Wellness & Nutrition Society (OWNS) where he also delivered the "keynote address" at their annual convention. Knobbe is Founder and President of the non-profit organization, Cure AMD Foundation, where he can be reached via the official website, CureAMD.org. Dr. Knobbe accepts no book royalties, compensation for his research, or compensation for his role in directing Cure AMD Foundation.
Contact admin@aaosh.org for contact information
Erinne Kennedy, DMD, MPH, MMSc with ARKRAY
Coaching Your Patients to HEALTH!
With the use of chairside screening, we have a unique opportunity to use this information to help drive behavior change and create health alongside our patients. In this webinar we will learn about coaching methods that are effective in creating positive health behaviors in patients. Additionally, we will learn tips for being a coach, and what questions we can ask our patients during coaching conversations.
Compare and contrast advising, mentoring, and coaching patients to improve their oral health.
Learn how to be an oral health coach, ask "WHAT" questions in conversations with patients.
Practice coaching scenarios to drive patient behaviors and use innovative products can improve oral health.
Erinne Kennedy DMD, MPH, MMSc is a Part-Time Lecturer, Harvard School of Dental Medicine (HSDM) Department of Oral Health Policy and Epidemiology, Assistant Professor, Director of Pre-Doctoral Education, Kansas City University College (KCU) of Dental Medicine
Todd C. Davis, DDS
Restorative Considerations in Management of Airway and TMD
This lecture will highlight the considerations involved in management of Airway and TMD issues. Participants will learn different options for appropriate therapy based on accurate diagnoses. These principles will be applied in case examples.
What to evaluate in managing different TMD/Airway issuews
What to consider from a restorative perspective in TMD/Airway Cases
Learn appropriate therapy based on accurate diagnoses
Dr. Todd Davis earned his DDS degree from the Ohio State University College of Dentistry in 1989 after which he completed a two-year general practice residency. He maintains a comprehensive restorative practice in Atlanta, Georgia.

In addition to practicing Dr. Davis enjoys teaching. He is on the visiting faculties of the L.D. Pankey Institute and Spear Education. He has lectured nationally and internationally on a variety of topics. He also facilitates small group learning in his office and throughout the country as well as doing one-on-one consulting in offices.

Dr. Todd Davis helps dentists with clinical, behavioral, philosophical, and business principles.
Thomas W. Nabors, DDS, FACD
Founder of DNA Testing for the Oral / Systemic Link
Rethinking Oral Pathogens & the Role of Saliva Testing
More information coming soon
Kelli Jaecks, MA, RDH
Martinis, Millennials, Motherhood & Menopause: Considerations in Women's Health
With over 50% of dentists graduating female and over 90% of dental hygienists being female, our industry needs a clear focus on women's health. Women have health considerations unique to their gender and hormonal make-up. According to the US Census, there are over 126 million women in the U.S. today. As our population ages, women will outnumber men two-to-one. How do we best care for ourselves and our patients in this growing reality?

Let's be real: throughout our lives as women, our bodies change, and our hormones groan. Whether we are dealing with our Periods and PMS, Pregnancy, or Perimenopause- many women find themselves feeling alone and confused by the changes in their bodies. As our hormones fluctuate, they affect our emotional and physical selves.

The good news? Women can be proactive in making lifestyle choices to get healthier and live longer. As healthcare providers, we can educate and empower our patients in positive habits for longevity.

This course is for both men and women. After all, women are our mothers, sisters, daughters' employees, employers, and co-workers. We will examine multiple systems within the female body that are affected as we age and explore practical strategies, relevant to all genders, needed to reduce disease risk, while living healthy and well-balanced lives.
Course Objectives
• Discover how hormones impact multiple bodily systems, including oral health
• Identify risk factors and prevention strategies for oral, heart, and bone health
• Explore simple strategies in mental and physical wellness to beat the hormone groan at any age
• Address the role of the health care professional in understanding, supporting and educating patients


Kelli Swanson Jaecks, MA, RDH is a self-care strategist, a nationally published author, professional speaker, and blogger. Kelli works with organizations who want achievable strategies to slay burn-out and optimize their team's total health. She also coaches others to put their own self care first, so they can fully live their lives, and better serve the world.
Kelli is the author of the Amazon best seller: Martinis & Menopause — Strategies, Science and Sips that Empower Women to Beat the Hormone Groan. She is a past president of the American Dental Hygienists' Association, and current president of the NSA (National Speakers Association), Oregon Chapter.
Kelli holds master's degree from Oregon State University in Communication and Adult Education. She received her Bachelor of Science in Dental Hygiene from Oregon Health Sciences University in 1996.
When not working or constrained by Covid, Kelli enjoys traveling to cool venues for scuba-diving and performing in live theater productions.

You can connect with Kelli here.

Website: https://www.kellijaecks.com
Alicia Williams, DO, FACC, FACOI
CIMT (Carotid Intimal Media Thickness) for Vascular Screening
Course Objectives
Brief overview of CIMT for assessment of vascular health; science/research
Clinical application of CIMT to identify, risk stratify and follow-up on vascular health status case studies
Medical/Dental collaboration to promote vascular health; strategies to identify risk, triage, treat and
motivate.
Alicia Williams, DO, FACC, FACOI has a BS in Nutrition/Biochemistry, Doctor of Osteopathy, has a Noninvasive Cardiology Fellowship from Botsford Hosptial/University of Michigan, & American College of Cardiology
Integrative Cardiologist at the Center for Optimal Health, East Lansing, Michigan (2017-present)
Noninvasive Cardiologist Ascension Borgess Medical Center, Kalamazoo, Michigan (1993-present)
CardioRisk certified for CIMT (carotid intimal media thickness).
Diane Larson RDH, BSDH & Ron McGlennen, MD
Advancing Wellness through Salivary Diagnostics: Roundtable Discussion
Course Description
Patient care in all health care professions continues to evolve. The search for the "root cause(s)" of diseases is rapidly gaining acceptance by clinicians and patients alike. The "One Size Fits All Approach" can now be altered to a personalize patient care based of objective clinical lab results. With the utilization of salivary diagnostics, we can understand the patient's disease on a molecular level for better patient care and overall outcomes, easily connecting the oral systemic dots. Clinical lab testing is the future, and the future is now, especially with the COVID 19 pandemic. Yes, we can advance patient wellness through the use of salivary diagnostics!
Bring your successful cases and puzzling cases to discuss. Listen to peers share their experiences and expertise while being guided by Dr McGlennen and Diane Larson RDH to develop necessary investigative skills and implement salivary diagnostics into your practice.
Interpret Bacterial Test Results and Summarize Systemic Effects of Periodontal Pathogens
Comprehend Test Selection in Case Studies
Formulate the value of salivary diagnostic testing and how to apply to patient care
Diane Larson, RDH, BSDH has over 20 years dental experience and has been a dedicated Clinical Specialist for OralDNA® Labs for over 10 years.
She has her Dental Hygiene degree from Northcentral Technical College, Wausau, WI and received her BSDH from MN State University Mankato in 2018.
Diane is active in ADHA/MnDHA. Her total health approach is complimented by her nutritional knowledge.
Ronald C McGlennen MD; Founder of Access Genetics and Associate Professor of Pathology at the University of Minnesota Medical School.
Dr. McGlennen has published over 70 scientific articles and book chapters, has been the editor of five journals. and holds 9 issued and pending patents.
He is board certified in Anatomic and Clinical Pathology and by the American Board of Medical Genetics, with a Specialty in Clinical Molecular Genetics. Internationally recognized as an expert in Molecular Biology and Genetics.
His focus in research has been on reducing the complexity of gene-based testing, including DNA chip technology and simple analytic instrumentation to better serve the community laboratory.
Ronald has served on a series of governmental and regulatory committees focused on the growth of the field of molecular diagnostics.
Dania Tamimi, DMSc
The role of radiology in the diagnosis of the craniofacial complex for sleep-disordered breathing.

Dr. Dania Tamimi graduated with a dental degree from King Saud University, Riyadh, Saudi Arabia. She trained at Harvard School of Dental Medicine and earned a doctorate of medical science (DMSc) and certificate of fellowship in Oral and Maxillofacial Radiology in 2005. She is board certified by the American Board of Oral and Maxillofacial Radiology (ABOMR).

She is a reviewer and an Editorial Board member for Oral Surgery, Oral Pathology, Oral Medicine and Oral Radiology (OOOO), as well as a reviewer for DMFR, Oral Radiology, Head and Neck, Angle Orthodontist and AJO-DO. She is the lead author on two textbooks: "Specialty Imaging: Dental Implants" (which has been translated to Portuguese and Russian) and "Specialty Imaging: Temporomandibular Joint" (translated to Spanish) and a co-lead author on "Diagnostic Imaging, Oral and Maxillofacial" (translated to Spanish). She lectures nationally and internationally.

She currently runs her oral and maxillofacial radiology private practice in Orlando, Florida.
Steve Lamberg, DDS, DABDSM
The Interpretation Key for the Lamberg Questionnaire: How to Assesses the
Risk of SRBDs by Reviewing the Patient's Standard Medical History
The Lamberg Questionnaire is a simple screening tool that assess the risk
of having an SRBD based on their medical history. Every system in the
body can be affected by hypoxia and or fragmented sleep. The
pathophysiology of how breathing disorders impact the body and cause
many common medical conditions will be reviewed system by system.
Course Objectives
Understand the importance of using a medical history review as a
screening tool.
Learn how SRBDs cause or contribute to many common medical
conditions.
Appreciate why finding the root cause of a medical condition and
treating it can prevent disease in other systems in the body.
Before becoming a dentist, Dr. Steve Lamberg, DDS, DABDSM completed his undergraduate degree at Washington University in St. Louis, then attended New York University College of Dentistry.
While he has been in practice for over three decades, he truly enjoys his work and believes in the power of continuing education at every level. Dr. Lamberg has served as an associate clinical professor at Stony Brook University School of Dental Medicine and has served as Chief of Staff at the Jewish Home and Hospital in New York City. A strong interest in cosmetic dentistry led him to the American Academy of Cosmetic Dentistry and he served as the president of the New York Chapter in 1998. After completing all the courses at the Dawson Academy he studied at the Misch Institute and then went on to complete the curriculum and become a graduate of the Kois Center. He is currently a Scientific Advisor for the Kois Center and regularly attends meetings and most recently spoke at their 2018 symposium in Seattle.



Ariana Ebrahimian, DDS, BA

Root Causes: Connecting the Dots for Oral- Systemic Health

Course Description

Oral health is the gateway to total body health, and with our rapidly expanding knowledge of the oral microbiome we now know that we cannot simply brush and floss our way way to a healthy mouth. Learn about the influences on oral health and how biobotanicals can be used to help restore balance to one of the most diverse microbiomes in the body.
Learning Objectives
recognize the signs and symptoms of oral dysbiosis
summarize the effect of oral dysbiosis on systemic health
provide counseling on common causes and treatment of oral dysbiosis.
Biography

Dr. Ariana Ebrahimian graduated from Univ of the Pacific Arthur A. Dugoni School of Dentistry. She maintains a private practice in Scotts Valley, CA, with an emphasis on integrative health, dental sleep medicine, airway-centric orthodontics, and TMD.
To be eligible for CME credit, you must choose CME option at registration and include your full name, title, and mailing address as you want it to appear on your certificate. Certificates will be mailed out after the annual session. It is the responsibility of the student, to check with the licensing agency of your state, country or province on CEU/CME requirements.
Bring-a-Medical Professional
If you are a dentist who would like to bring a medical colleague (MD, DO, ND, DC, or NP) to our Scientific Session, they will receive a huge discount to attend. Pricing and discount options to come.
Please contact Rachel at rachel@aaosh.org or (779) 233-7550 to register.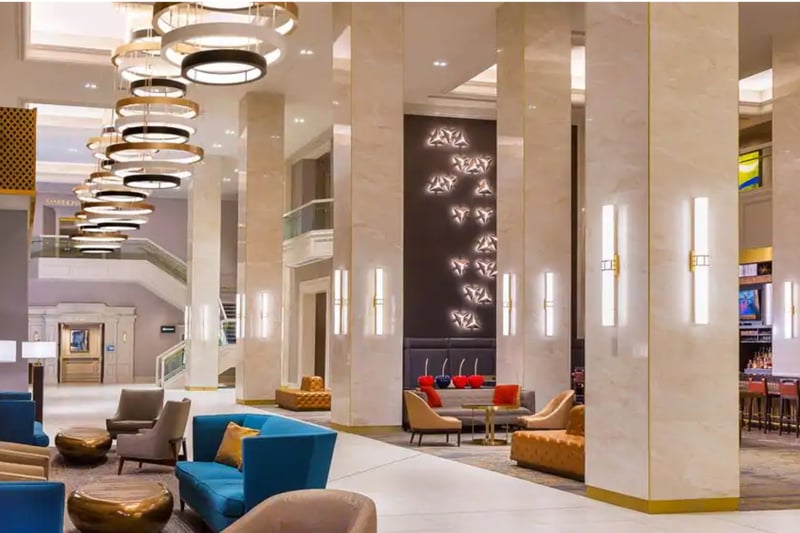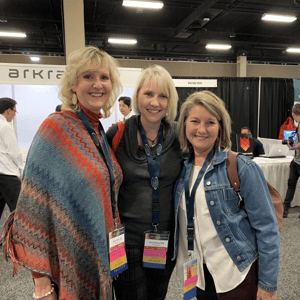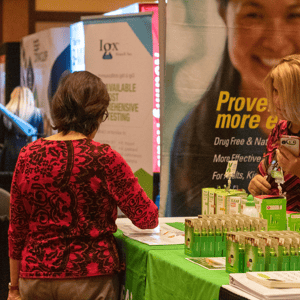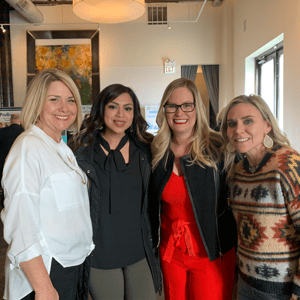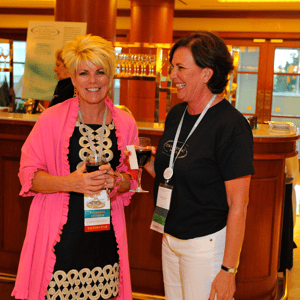 Including other allied organizations to be announced... all in one meeting!
Hands on workshops
Joint Sessions
Multiple Tracks
and networking with medical, dental, and allied health fields... something you can't get anywhere else!