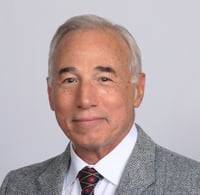 Alan Reisinger
Board Member
MDVIP's Associate Medical Director

Dr. Alan Reisinger graduated Summa Cum Laude from Weatern Maryland College, attended the University of Maryland School of Medicine, and completed his Internal Mediicine residency at Mercy Medical Center in Baltimore, where he served as chief medical resident. He practiced 36+ years as a board-certified internal medicine specialist with a passion for people, a focus on prevention and a desire to see primary care delivered the way it was intended.

In 2008 he joined MDVIP, the nation's largest concierge medicine organization. Serving as a member and subsequent chairman of MDVIP's medical advisory board, he has helped to lead the clinical direction of the organization since 2008 and has been a passionate advocate for aggressive cardiovascular prevention in the network.

Previously, Dr. Reisinger was on the medical advisory board for Cleveland Heart Lab and currently is a member of the Bale Doneen Academy, a Fellow of the American College of Physicians, a member of the American Society for Preventive Cardiology and a new board member of the American Academy for Oral Systemic Health.

Integral to his calling is his commitment to improving patient care, and he is resolute in the need to foster enhanced collaboration between the medical and dental communities. He has lectured nationally on cardiovascular disease prevention. Dr. Reisinger has embraced the mission of changing the outcome of CVD, the leading cause of death in the world… "because we can."
In his spare time, Dr. Reisinger is a husband, father of 3, and devoted grandfather of 2. His hobbies include international travel, boating on the Chesapeake Bay, scuba diving, biking, and playing the mandolin in a 3 piece acoustic trio.