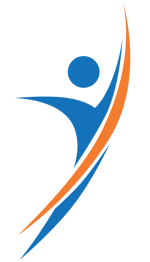 Buckeye Dental Medical Connection
2023 AAOSH MEETING
January 27-28, 2023 | Columbus, OH
Attention all Dentists, Hygienists, Physicians, Dental and Medical Teams:
AAOSH is Coming to Columbus Ohio!
Oral & Systemic Health for a Successful Practice
Step into the new paradigm in prevention and treatment strategies for chronic systemic inflammation. We are exploring various topics from periodontal disease to cardiovascular disease, type II diabetes, acid reflux, sleep/airway disorders, gut dysbiosis, and more.
Now is the time for interprofessional collaboration!
Join us with your team members and medical/dental colleagues
Earn up to 12 CE credits!
You will learn:
What AAOSH is and how to get involved.

Strategies to shut down inflammation for your patients, in their mouth, vascular system, and gut, help with regulation of blood glucose and more, by collaborating with your medical/ dental colleagues.

Salivary & diabetes testing chair side

Gut microbiome

Perio treatment & profitability

Pediatric airway
This event will fill fast, limited spots are available.
Mark your calendars, bring your team and "like minded" medical dental colleagues!
Are you ready to be a part of the revolutionization of interdisciplinary healthcare by uniting medicine and dentistry to empower a higher quality of life?
$49/attendee, includes CE. CME is additional $50
Register today to join us in Ohio!

VENUE DETAILS
Nationwide Hotel & Conference Center
100 Green Meadows Dr. South
Lewis Center, Ohio 43035
614-880-4300
Presented by: Patti Dematteis, ASDH, RDH; Becky Boyer, BSDH, RDH; and Patti Cozby, RDH
There are 30,000 miles of arteries in the human body. When there is chronic arterial inflammation, there is risk for many inflammatory diseases, heart attack, stroke, diabetes, dementia and more. As dental hygienists, we are able to recognize, treat and prevent oral inflammation and infection that drives systemic inflammation. Three of the main drivers of systemic inflammation in our wheelhouse are, endodontic infection, periodontal infection, and airway disorders. In this course you will learn to collaborate with medical and dental colleagues, utilizing strategies for cooling down the internal fires, and saving lives not just smiles, while running a profitable hygiene practice.
Learning Objectives
Learn how the hygiene team and the medical team collaborate in cooling down systemic inflammation (The Fire")
Create your own protocol for testing, treating and preventing oral inflammation from becoming chronic
Experience how to motivate, educate and present steps to optimal oral health for clear patient communication from the "spark" before the flame
See how an oral systemic hygiene department is a leader in the practice profits
Presented by: Julie Cox, BSDH, RDH, EFDA
Have you been struck by the "Curse of Hygiene?"
Guessing what is causing the periodontal infection…only to blame the patient, telling them to brush and floss more
Guessing the severity of the periodontal infection - saying "There's just a little bleeding" and then needing a tourniquet by the end of the prophylaxis
Guessing the best treatment for the periodontal infection - only to move from one product to the next needing a better solution for recurrent infections
It's time to stop the "Dental Hygiene Insanity"! Stop doing the same thing over and over and expecting a different result. Salivary testing is creating a shift in the diagnosis and treatment of periodontal infections. Join us to learn key strategies to create an updated periodontal treatment protocol in your practice!
Learning Objectives
Discover how testing for high risk periodontal pathogens is creating a paradigm shift in the practice of dental hygiene.
Know why to test, who to test, and how to test with salivary diagnostics
Learn how test results drive treatment decisions, and improve treatment outcomes
Take away key communication strategies to implement testing in your practice.
Presented by: Ellie Campbell, DO
Learning Objectives
Why you are measuring blood pressure wrong
Hidden root cause contributors to hypertension

Food sensitivities including gluten/zonulin
Micronutrient deficiency
Oral health including flora, low nitric oxide, sleep disorders

Natural Remedies for High Blood

Rapid fixes from the dental chair
Long term strategies - Therapeutic lifestyle changes to lower BP and energize your life

Putting it all together

Campbell Root-cause Evaluation model for cardio/reno/vascular Prevention And the Treatment of Hypertension (CAREpath) AKA
Presented by: Susan Maples, DDS
Out of the backdrop of America's declining health emerge two fire-breathing dragons that destroy tooth and bone: Periodontal Disease and Insulin Resistance/Diabetes. This presentation will help you recognize the interplay of these two conditions. More importantly, Susan will challenge our acceptance of conventional "perio treatment" methods and inspire the dental profession to accept a more profound role in root cause analysis and facilitating health change behavior.
Learning Objectives
Learn the bi-directional relationship between uncontrolled (or undetected) Diabetes and active Periodontal Disease
Uncover root causes and contemporary treatment strategies of each: Periodontal Disease and Type 2 Diabetes (T2DM)
Understand the pathology and progression of Insulin Resistance and to Pre-Diabetes and finally to T2DM
Learn evidence-based screening, testing and diagnostic criteria for T2DM
Touch on our role as facilitator and coach for preventing and/or improving lifestyle-related systemic disease
Presented by: Susan Maples, DDS
Imagine a time, in the not-so-distant future when every dentist will have a keen eye on optimal health for "littles"—beginning in the first year of life. We will consider it our responsibility (and privilege) to prevent, screen for, diagnose and facilitate treatment options for Early Childhood Caries (ECC) and a myriad of airway disfunctions and breathing disturbances.

Our ability to predictably identify airway disorders in a young child, during waking and sleeping hours, calls for expansion of our skills and habitual actions in day-to-day practice. Susan's presentation will give you and your clinical team some simple thought processes, screening instruments and communication strategies to bring these concepts to reality on Monday morning. She will also help you map out a strategy to grow collaborative, co-referral relationships with other necessary airway-astute health professionals in your community.
Learning Objectives
Grow your confidence to be comprehensive in your complete "Infant Oral Health exam
See how to take an airway-interested health history and quickly identify risk factors from parent-reported symptoms
To prevent ECC but also to treat it—far beyond drilling and filling
To identify airway disfunction, from infancy through childhood, especially before 72 months.
Learn to recognize physical signs of pediatric airway disfunction by looking into a child's face, mouth, pharynx and nose.
Introduce an ability to evaluate function vs. disfunction in breathing, swallowing, speaking and chewing.
Regarding a co-collaborative pediatric team of health professionals in your community: learn who you need and how to support them
Gain a prospective on treatment modalities you may wish to incorporate: lip and tongue release, myofunctional therapy, trainers and other early expansion techniques.
Develop influential and memorable communication skills for children, parents and other health professionals
Presented by: Eric Goulder, MD, FACC & Barbara McClatchie, DDS
We are all more and more aware of our failing health care system in this country and some of us are trying very hard to make a difference. Some of the biggest flaws in the system are, very little collaboration between patients' extended health care team and very few providers practicing from a preventive approach. In this course we want to share how you can determine and reduce your patients' risk for having a heart attack or stroke or developing diabetes or dementia and how to create a collaborative relationship with your dental and medical colleagues.
Learning Objectives
Understand the value of medical-dental collaboration and how working together impacts our patients' total body health
Understand the effect of successful periodontal therapy on medical inflammatory tests results
Learn the value of a carotid intima media thickness scan as it relates to periodontal therapy
Presented by: Dr. Keith Lewis, DC, DABAAHP, FAAIM, BCIM, DAAPM, CFMP
Learning Objectives
How Recode, the Amazing Protocol for Reduction of Cognitive Decline works
How a Recode certified dentist, cardiologist and functional medicine practitioner integrate their specialties for optimal patient outcomes through collaboration
How you can reduce the risk of cognitive decline for your patients.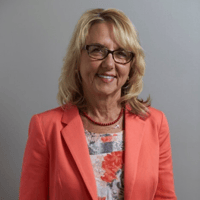 PATTI LANE DEMATTEIS, ASDH, RDH
Patti received her Dental Hygiene Degree from Western Kentucky University in 1972. After practicing twenty five years as a periodontal therapist, she founded Dental Hygiene Excellence in 1997 and has trained many dental teams to work together to transition from dental care to oral systemic or complete health care.
Patti is a founding member of The American Academy for Oral Systemic Health and a Preceptor for the Bale/Doneen Method.
She is now the Patient Liaison at the Heart Attack and Stroke Prevention Center of Central Ohio, host for the Ask Why Medicine podcast, and Co-Clinical Director for Integrative Dental Medicine Scholar Society.
Her professional passion focuses on excellent oral systemic patient care, helping patients in their personalized prevention program to reduce their risks for heart disease, strokes, diabetes and dementia and guiding her medical and dental colleagues learn to collaborate for better patient outcomes.
Patti lives in Dublin, Ohio with her husband, Butch , extended family and little dachshund, Bella. She is also a member of the "hole in one" club!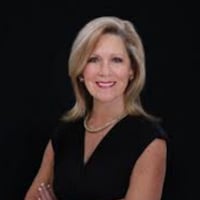 Susan Maples, DDS
Dr. Susan Maples leads a successful, total health, insurance-independent dental practice in Holt, Michigan. She brings preventive and restorative dental expertise, a passion for mouth-body total health, a master's degree in business/marketing, and 30+ years of experience in private practice. She is the creator and founder of Total Health Academy, a complete online solution for dental teams to integrate all aspects of Total Health Dentistry, author of BlabberMouth! 77 Secrets Only Your Mouth Can Tell You To Live a Healthier, Happier, Sexier Life, developer of the Hands-On Learning Lab™ and SelfScreen.net. Susan currently serves on the Governing Board of the American Academy of Oral Systemic Health (AAOSH).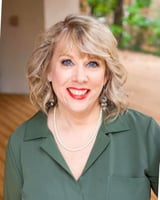 Ellie CamPbell, DO
Dr. Campbell is a native Chicagoan with a BS and MS from the University of Illinois, a DO degree from the Kirksville College of Osteopathic Medicine, and a Family Medicine residency from the Medical College of Georgia. Board certified in Family Medicine for over 25 years, she also holds certification from the American Board of Integrative Medicine. For thirteen years, Dr. Campbell practiced indigent healthcare in a Community Health Center, but since 2005 has championed a solo, concierge-style integrative, holistic, functional medicine-based family practice.
Dr. Campbell has specialty interests-- and lectures internationally on-- innovative medical practice design and management, community partnerships, Functional Medicine, Bio-Identical Hormone Replacement Therapy, cardiovascular disease prevention, the oral-systemic connection, solutions to physician burnout and Vitamin D.
In her spare time, Dr. Campbell enjoys live theater, gardening, healthy cooking, hiking, travel, and playtime with her husband and three college-age daughters.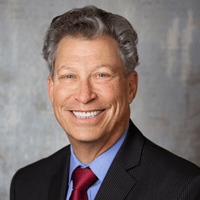 Eric goulder, MD
Dr. Eric Goulder, board-certified cardiologist has been practicing cardiology for more than thirty years. Over this time, Dr. Goulder has practiced what is called "standard of care" cardiology. It is based on guidelines that are developed from medical research to obtain the best outcomes for large populations. While that is fine as far as it goes, he now feels that he wants to treat each patient based upon his/her particular situation and genetic make-up. We are all a little different, and while a cookbook recipe works well for large groups, it may not be right for you in particular; you are a group of one.
While Dr. Goulder has always enjoyed practicing invasive and clinical cardiology, he has also had a strong interest in preventive cardiology as well. He has been somewhat frustrated over his years of practice, by knowing that there must be more to the story of what causes coronary artery disease beyond the classically described risk factors—hypertension, diabetes, cholesterol, smoking family history, sedentary lifestyle. There were always those patients with coronary disease who did not fit the mold of the classic risk factors. After having taken The BaleDoneen Preceptorship, Dr. Goulder has now been exposed to a whole new arena of ways to slow the progression of coronary disease and even prevent its occurrence. It is this exciting new relationship between coronary disease and the many underlying inflammatory processes that is the key to stopping heart disease in its tracks. This is also where the oral systemic approach, the relationship between dentists and medical physicians, becomes so important.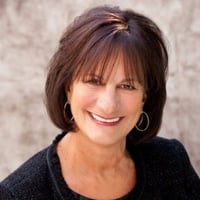 BARB MCCLATCHIE, DDS
Dr. Barbara McClatchie is on a mission to enrich the quality of life for every person she meets. Her practice, Complete Health Dentistry of Columbus, employs a team of professionals specializing in general restorative dentistry and uses researched-based methods that ensure optimal oral, mouth, and heart health.
In 2011, Dr. McClatchie completed The BaleDoneen Preceptorship certification and continues mentored study today. In this program, she attends monthly scientific updates to learn the latest science to prevent cardiovascular disease from progressing and to actually reverse it, through practicing personalized dental medicine. She and her team offer saliva testing to identify the presence of five high-risk bacteria that can increase chances of cardiovascular disease as well as to determine a person's genetic risks. As an accredited provider of The BaleDoneen Method, she works in partnership with The Heart Attack and Stroke Prevention Center of Central Ohio and supports other dentists to help patients prevent heart attacks and strokes. She is a founding member of The American Academy of Oral Systemic Health, an organization bringing medical and dental professionals together as patient advocates for better patient outcomes.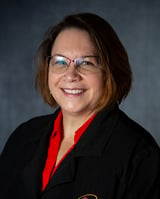 Patti Cozby, RDH
Patti received her Dental Hygiene Degree from University of Cincinnati, Raymond Walters College (1991). After practicing 28 years as a periodontal therapist, in 2019 Patti became the Practice & Patient Care Manager of the Heart Attack & Stroke Prevention Center of Central Ohio, the first practice in the country honored to have a cardiologist and dentist under one roof. Patti became a Bale/Doneen Preceptor in 2017 and a member of The American Academy for Oral Systemic Health since 2018.
Her passion for dentistry focuses on the oral/systemic connection with a focus on prevention. Educating and empowering her patients with knowledge that they can truly reverse and prevent disease.
Patti lives in Dublin, Ohio. Her favorite past times are spending time with her adult children and young grandchildren, traveling, and creating artwork within the needle arts genre. She also enjoys watching the performing arts within winter guard and drum & bugle corps.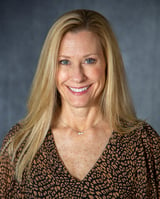 Becky Boyer, BSDH, RDH
Becky received her degree in Dental Hygiene from The University of Kentucky in May of 1994 and her license to practice in the state of Ohio in July of 1994. In May 2011 , she received her Local Anesthesia license and in October of 2011 she received her license to Administer and monitor Nitrous Oxide.
Becky has been a Periodontal therapist and patient advocate for the same practice for the past 22 years . In January of this year she decided to retire from private practice and join DHE as a Clinical coach.
She is passionate about health and wellness not only for her patients but for herself and her family .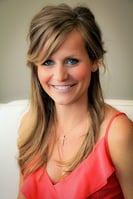 Julie Cox, BSDH, RDH, EFDA
Julie is a Registered Dental Hygienist. She earned her Bachelor's degree of Science, as well as her EFDA certification at The Ohio State University. She has over 15 years of clinical experience specializing in periodontal therapy. Additionally, Julie has worked as a dental consultant in the coaching/education space for over 12 years. She is extensively trained and most passionate about utilizing targeted therapy to treat high risk oral pathogens.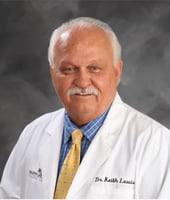 Dr. Keith Lewis, DC, DABAAHP, FAAIM, BCIM, DAAPM, CFMP
Dr. Keith Lewis, DC, DABAAHP, FAAIM, BCIM, DAAPM, CFMP has been treating patients since 1986. As a Chiropractor with experience, Dr. Lewis is committed to promoting the health and wellbeing of his patients. He has completed his Board Certification in Anti-Aging Medicine, Board Certification in Integrative Medicine, a Fellowship in Integrative Medicine along with a Diplomate in Pain Management.

Dr. Lewis uses a 'whole person approach' when taking care of his patients. By combining the very best hands-on-technique, state of the art physiotherapy procedures, and providing evidenced based nutritional counseling utilizing whole food vitamins, minerals, and herbal preparations. Comprehensive history and diagnostic testing are key components in the evaluation process. Dr. Lewis works with patients to help accelerate and/or maintain the journey to good health using a "root cause" approach.
Dr. Lewis is currently licensed in Ohio, California, Missouri and Oklahoma.