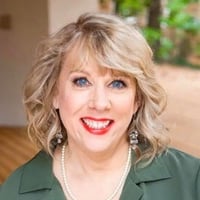 Ellie Campbell, DO
Board Member
Dr. Campbell is a native Chicagoan with a BS and MS from the University of Illinois, a DO degree from the Kirksville College of Osteopathic Medicine, and a Family Medicine residency from the Medical College of Georgia. Board certified in Family Medicine for over 25 years, she also holds certification from the American Board of Integrative Medicine.
For thirteen years, Dr. Campbell practiced indigent healthcare in a Community Health Center, but since 2005 has championed a solo, concierge-style integrative, holistic, functional medicine-based family practice.
Dr. Campbell has specialty interests-- and lectures internationally on-- innovative medical practice design and management, community partnerships, Functional Medicine, Bio-Identical Hormone Replacement Therapy, cardiovascular disease prevention, the oral-systemic connection, solutions to physician burnout and Vitamin D.
She began hosting interdisciplinary meet-up groups in 2010 via her "Consortium of Integrative Care Practitioners of Atlanta". In 2017, she launched "Revolution Practice," a concierge medicine teaching platform whereby practitioners are taught the business of how to run a successful membership-style functional medicine practice like hers.
In her spare time, Dr. Campbell enjoys live theater, gardening, healthy cooking, hiking, travel, and playtime with her husband and three college age daughters. Learn more about her and her practice at www.campbellfamilymedicine.com or www.RevolutionPractice.com