CE $15 CME $65 lunch $25
Free rEGISTRATION
Dinner, drinks, networking, & dj!
the shift happened..now what?
If you are ready to enter 2022 strong, join us for Hot Topics in Oral Systemic Health. We have collected the best minds in the industry who will supercharge your vision and make you even more excited about being alive. You'll be reborn with passion and excitement for what you can bring to the world around you!
Whether you're new to the oral-systemic link or a long-time AAOSH member, you will find purpose and education in Hot Topics 2022. This free event features buzz-worthy information on the latest research, advancements, and education, in short, easily digestible segments.

*Location to be announced soon, speakers subject to change
Hot Topics 2022 is returning LIVE to Chicago
Thursday, February 24 2022
Your favorite colleagues and minds in Oral Systemic Health come together to teach, connect, and learn!
Speaker lineup and descriptions subject to change
Hot Topics is an incredible opportunity to introduce yourself or colleagues into the world of medical dental collaboration.
Chris Kammer kicks off Hot Topics with the perfect introduction to Oral Systemic Health with AAOSH 101.
MARK CANNON DDS
"Vitamin X and Life"
CHRIS KNOBBE MD
Westernized Diet and Seed Oils as the Primary Drivers of Cancer
Eric Pulver DDS "Beyond the Words We Speak. AI, Smart Saliva, and the Language of Tomorrow"
details coming soon!
SUSAN MAPLES DDS
"Breathe Well, Little One - Airway Health for Babies and Youngsters"
BaleDoneen
details coming soon!
Lunch with Exhibitors
exhibitor details coming soon! Contact Bobbie@aaosh.org for exhibitor info
Fran Horung
"Trauma Impact on Systemic Health"
details coming soon!
Frank King
details coming soon!
John Frachella, DMD
"Minimally Invasive Healing Dental Space"
details coming soon!
Ron McGlennen, MD
OralDNA
details coming soon!
Jasmine Elmore, DDS
details coming soon!
Jordan Blakely
details coming soon!
Machell Hudson
details coming soon!
Free reception for all attendees will be held immediately following the last Hot Topics presentation
We look forward to celebrating a day of excitement and education with you!
Location pending.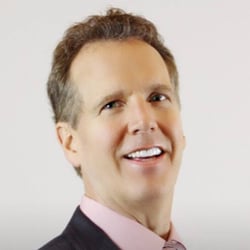 Chris Kammer, DDS
Co-Host
Dr. Chris Kammer is a past president and founder of the American Academy for Oral Systemic Health. Dr. Kammer's work has been presented at numerous dental conferences, conventions, and seminars, and has been published in leading dental journals. He is also on the technology team for Dental Products Report. In recent years he has been a passionate educator in the media and in professional forums about the importance of the oral systemic approach.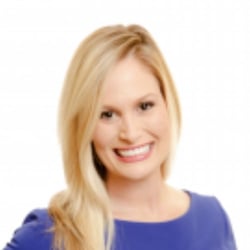 Machell Hudson, RDH
Co-Host
Machell Hudson, RDH, FAAOSH is the founder of Integrative Dental Coaching by Machell Hudson and also on faculty, speaks and consults as a hygiene specialty coach for Productive Dentist Academy. She proudly sits on the marketing board and a fellow with the American Academy for Oral Systemic Health. She is a full-time clinical hygienist that has a strong understanding in oral-systemic connections and protocol implementation. She is a graduate of the Bale/Doneen method preceptorship which is advanced training in heart attack, stroke and diabetes prevention and Kois trained in periodontal health. Machell is a member of Carifree Cooperative and is privileged to be working on a Japan Prevention project lead by Dr. Kim Kutsch. She is a National speaker recognized for her experiences in and out of the dental setting sharing her knowledge, love and passion for the mouth-body connection. A proud key opinion leader for Crest + OralB, Dentsply Sirona and Carifree. Lastly, Machell loves volunteering her time to Unbound advocating and speaking on Human Trafficking Awareness. She can be reached at machell@integrativedentalcoaching.com or (817)917-9032.
**special price for AAOSH attendees! Make your reservation at the link above.