 Attention all Dental and Medical Practitioners & Teams:
AAOSH IS RETURING TO CHICAGO
FOR HOT TOPICS!
THURSDAY, FEBRUARY 23, 2023
8:30 AM to 4:45 PM
Hosts: Chris Kammer, DDS and Machell Hudson, RDH, FAAOSH
FREE for all attendees, or $15 for 8 CME
$45 for lunch (optional)
Expand your knowledge by discussing the hottest topics in the arena of oral systemic health with a variety of speakers on the cutting edge of medical and dental science. We are exploring various topics, including periodontal disease, cardiovascular disease, type II diabetes, acid reflux, sleep/airway disorders, gut dysbiosis, and more.
Now is the time for interprofessional collaboration!
Join us with your team members and medical/dental colleagues.
Earn up to 8 CE credits for $15!
Mark your calendars, and bring your team for a collaborative and exciting day with like-minded medical and dental colleagues!
Are you ready to be a part of the discussion surrounding the hottest topics in oral systemic health?
🔥
Register today to join us in Chicago!
🔥
Airway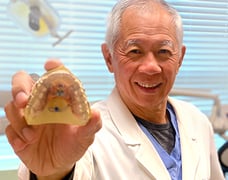 Dr. Felix Liao is a thought leader and healthcare innovator who has restored the mouth back on the body as a vital organ for many patients' natural health and wellness. His WholeHealth philosophy integrates mind-body-mouth to produce breakthrough outcome.
Among dentists, Dr. Liao is a leading airway-centered mouth doctor with recognized expertise in Impaired Mouth Syndrome and Holistic Mouth Solutions — two ground-breaking terms he coined in his bestselling books in 2017. He is also the inventor of Start Thriving Appliance® for test-driving and adopting Holistic Mouth Solutions as the answer to Impaired Mouth Syndrome.
Better Understanding the Research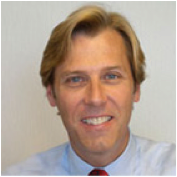 Ronald McGlennen, MD is an internationally recognized expert in molecular biology and genetics. He has published more than 70 scientific articles and book chapters, served as editor of five journals and holds nine issued and pending patents. Prior to joining Kailos, he served as president and founder of Access Genetics and Associate Professor of Pathology at the University of Minnesota Medical School. He is Board certified in Anatomic and Clinical Pathology and also by the American Board of Medical Genetics.
All things spit (Salivary Diagnostics)
More details coming soon!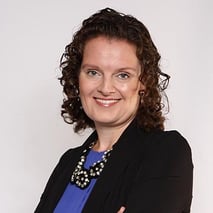 Kerry Lepicek, RDH is a highly focused and engaging presenter with more than a decade of experience using an interceptive and preventive approach to treating periodontal disease, peri-implantitis and halitosis. A trusted expert and advisor on oral biofilm, halitosis and the oral-systemic link research, her focus is on educating her clients and the dental profession on health and wellness.
She is a published author and has lectured locally and internationally. A new cast member of The RDHView, Kerry has been featured in several Dental Hygiene Quarterly webinars and many podcasts. Her experience and practical advice promises to transform clinical practice and client health.
Book Writing
More details coming soon!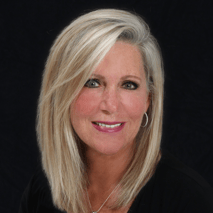 Dr. Susan Maples is a practicing dentist, author, key opinion leader and speaker.
She is the author of Brave Parent: Raising Healthy, Happy Kids Against All Odds in Today's World and BlabberMouth: 77 Secrets Only Your Mouth Can Tell You to Live a Healthier, Happier, Sexier Life, Originator of the Children's Hands-On Learning Lab ™, SelfScreen.net, and Total Health Academy.
Susan is also an avid runner, walker, strength trainer, cyclist, snow skier, snowboarder and…sleeper. She loves to cook healthy foods, entertain good conversationalists, see the best in others, and laugh….a lot.
Mandatory Elderly Care for those in assisted homes
More details coming soon!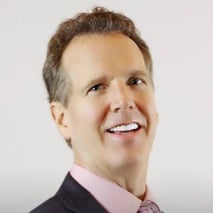 Dr. Chris Kammer is a past president and founder of the American Academy for Oral Systemic Health. Dr. Kammer's work has been presented at numerous dental conferences, conventions, and seminars, and has been published in leading dental journals. He is also on the technology team for Dental Products Report. In recent years he has been a passionate educator in the media and in professional forums about the importance of the oral systemic approach.
Understand the Hidden Benefits of the Continuous Glucose Monitor for the Non-Diabetic (It's All About Prevention)
More details coming soon!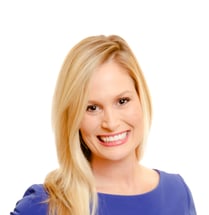 Machell Hudson, RDH, FAAOSH is the founder of Integrative Dental Coaching by Machell Hudson and also on faculty, speaks and consults as a hygiene specialty coach for Productive Dentist Academy. She proudly sits on the marketing board and a fellow with the American Academy for Oral Systemic Health. She is a full-time clinical hygienist that has a strong understanding in oral-systemic connections and protocol implementation. She is a graduate of the Bale/Doneen method preceptorship which is advanced training in heart attack, stroke and diabetes prevention and Kois trained in periodontal health. Machell is a member of Carifree Cooperative and is privileged to be working on a Japan Prevention project lead by Dr. Kim Kutsch. She is a National speaker recognized for her experiences in and out of the dental setting sharing her knowledge, love and passion for the mouth-body connection. A proud key opinion leader for Crest + OralB, Dentsply Sirona and Carifree. Lastly, Machell loves volunteering her time to Unbound advocating and speaking on Human Trafficking Awareness. She can be reached at machell@integrativedentalcoaching.com or (817)917-9032.
The FI2 Debate
More details coming soon!
Barbara Tritz
Sponsored by Biocidin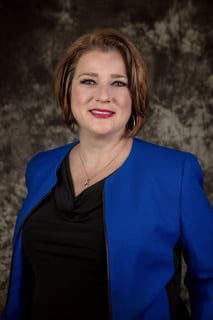 Bio:
Barbara K. Tritz RDH, BS, MSB is a registered dental hygienist with over 40 years of clinical experience. She practices in the office of Green City Dental in Edmonds, WA. She is also owner of Washington Oral Wellness in Kirkland, WA and is a practicing orofacial myofunctional therapist. Barbara received her AS degree in dental hygiene from Onondaga Community College in Syracuse, NY, a Bachelor of Science in dental auxiliary teacher education from the University of North Carolina, Chapel Hill, and a Master of Science in Business from Husson University in Bangor Maine. She continued her training in myofunctional therapy from the Academy of Orofacial Myofunctional Therapy in Los Angeles. Barbara's passion for all things dental spilled over to creating a blog, Queen of Dental Hygiene.net. She won the 2019 Hufriedy-ADHA Master Clinician Award this past June at the annual ADHA Conference in Louisville, Ky. Barbara can be contacted at barbaratritz@gmail.com.
More details coming soon!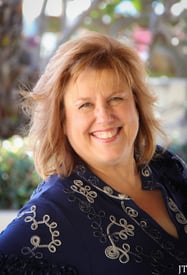 Shirley Gutkowski, BSDH, RDH, is a career dental hygienist and owner of Primal Air, OMT and Breathing Retraining. Her practice is focused on helping her patients optimize their health by incorporating good tongue posture and obligate nasal breathing.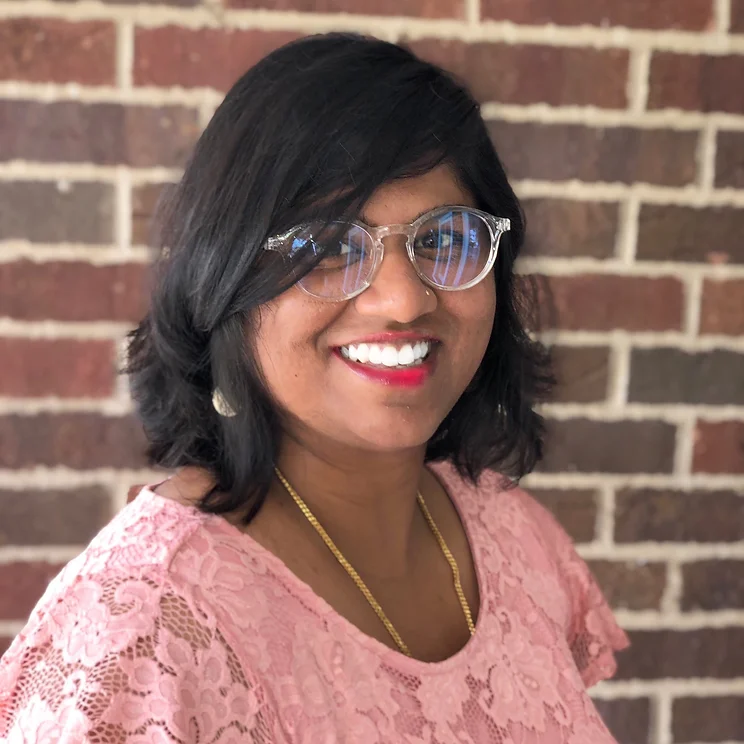 Dr. Shalom Samuel grew up in Chennai, India and moved to the United States with her family at the age of 12. After graduating from West Bend high school in Wisconsin, she entered the Pre-Med program at UW-Parkside and had the goal of going to medical school to become a Dermatologist. During her junior year of college, she was awarded an exceptional scholarship to go study abroad in Australia at Macquarie University for a semester. Upon successful completion, she continued her studies & graduated in 2008 with a Bachelor of Science Degree (B.S). During her time at Parkside, Dr. Shalom was actively engaged in church activities, mission trips to Mexico and India, had leadership roles in various clubs and organizations including the Pre-Med and Biology clubs.
Lora Hooper, BSDH, RDH, EFDA & Dr. Gina Pritchard
More details coming soon!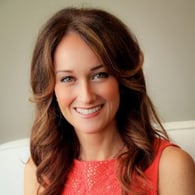 Lora received her Bachelor of Science Degree in Dental Hygiene from the Ohio State University in 1995. Lora is a founding member of The American Academy for Oral Systemic Health and a Preceptor for the BaleDoneen Method. Lora is a member of the ADHA, ODHA, and CDHA. She has served as Continuing Education Chair for the CDHA and as a liaison for the ODHA to the OSDB.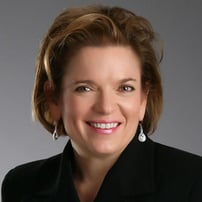 Gina Pritchard, DNP is an acute care nurse practitioner, specializing in cardiovascular disease prevention and treatment. She is the owner of The Prevent Clinic with offices in New York and Texas and is the Clinical Program Director for the BaleDoneen Method. She is one of the nation's leading specialists in prevention of heart attack, stroke, type 2 diabetes, and vascular-related dementia.
Jen Seider
More details coming soon!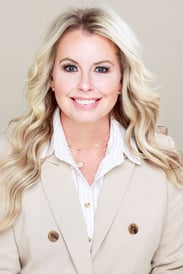 Jennifer Seider is the voice and name behind MicrobeLinkDX®. Jennifer is a registered dental hygienist and was one of the first hygienists in the USA to test and implement DNA-PCR on her patients. This was in 2005.
She had a passion for total body health for her patients. She is now able to share all that information and passion with the teams who bacterial test using 11microbes™. Jennifer is able to share with you a wealth of information on testing.
More details coming soon!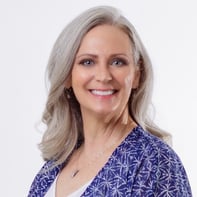 Angie Stone, BS, RDH, is a registered dental hygienist, certified dementia practitioner, and certified caregiver. Shortly after publishing her original research regarding xylitol and elders, she authored a chapter in the anthology, Dare To Be a Difference Maker, in which she tells the story of how she came to enjoy serving the elder population and how this path has changed lives. She is also the author of the Amazon best-selling book, Dying From Dirty Teeth, the culmination of 13 years of work, experiences, and dedication to serving the elder community. Stone is an international speaker on the topic of improving oral health and founder of the mobile hygiene practice, HyLife Oral Health Alliance.
Collaboration Cures 2023 has been notified that some members have been contacted by various third party housing services offering assistance with reservations for the Collaboration Cures 2023 at the Caribe Royale in Orlando FL. Please be aware that no third party housing service is authorized to act on behalf of either AAPMD, AAOSH, IAOMT or the Caribe Royale Orlando. CC 2023 has secured a block of guest rooms for the conference and the reservation link will be available shortly on the conference website.
FREE ANNUAL
AAOSH HOT TOPICS RECEPTION
5:00-8:00 PM | The Living Room (West Tower Skyway on the 2nd Floor)
APPETIZERS | DRINKS
NETWORKING | GOOD MUSIC
Grab your colleagues and friends, grab a drink, and enjoy the opportunity to cultivate new, collaborative relationships at AAOSH Hot Topics with like-minded, oral systemic professionals!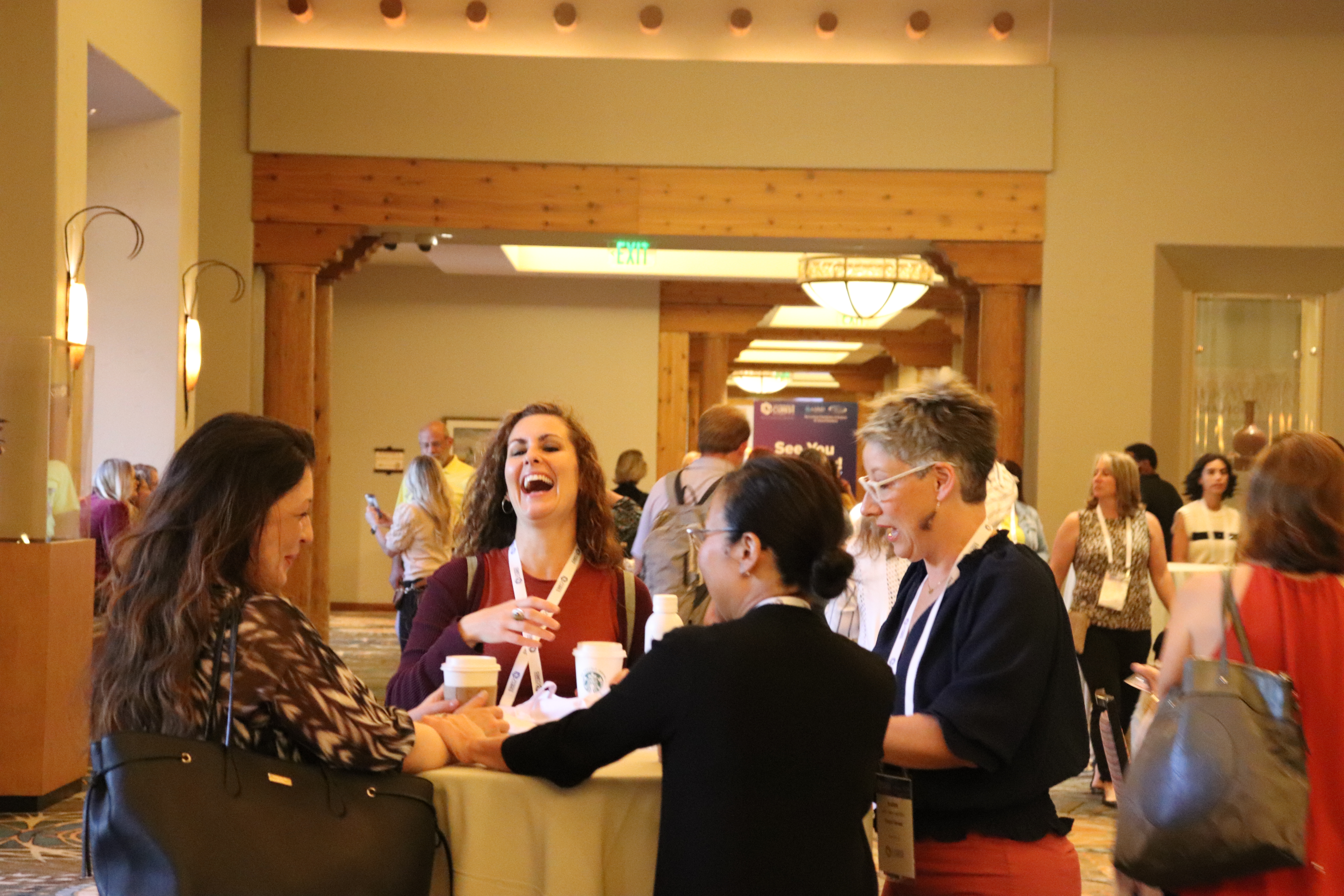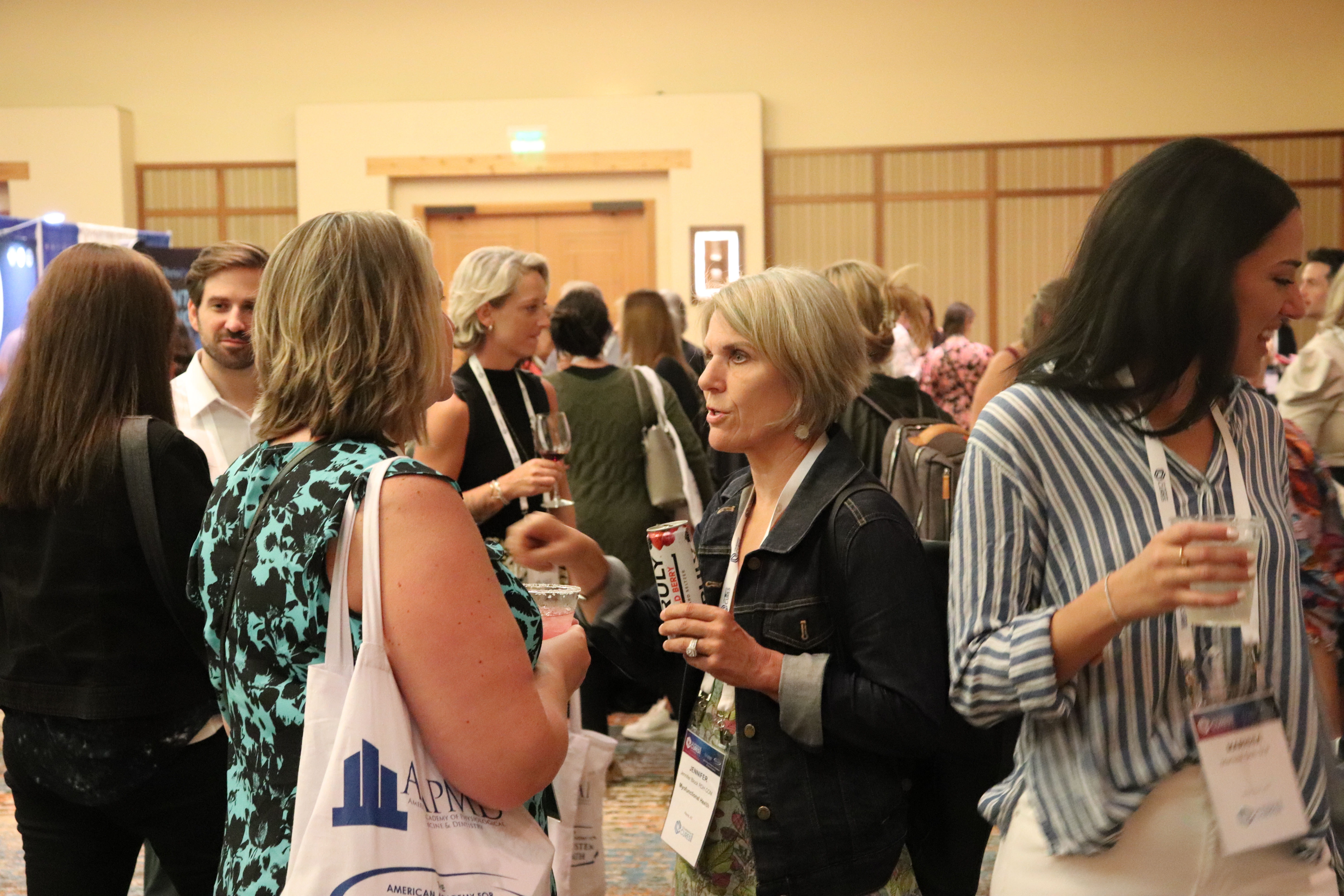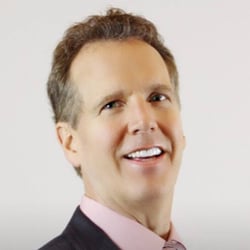 Chris Kammer, DDS
Co-Host
Dr. Chris Kammer is a past president and founder of the American Academy for Oral Systemic Health. Dr. Kammer's work has been presented at numerous dental conferences, conventions, and seminars, and has been published in leading dental journals. He is also on the technology team for Dental Products Report. In recent years he has been a passionate educator in the media and in professional forums about the importance of the oral systemic approach.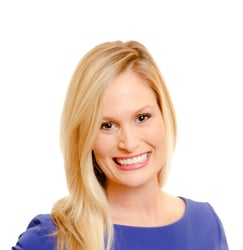 Machell Hudson, RDH
Co-Host
Machell Hudson, RDH, FAAOSH is the founder and CEO of Integrative Dental Coaching. She is a proud and passionate fellow and member of the prestigious board for The American Academy for Oral and Systemic Health. Carifree Cooperative member which is led by Machell's mentor, Dr. Kim Kutsch. Her newest accolade is being invited to sit on the education committee for Women in DSOwith a purpose focused on bringing education and empowerment to the forefront within the DSO space. Because of her love for patient care she continues to practice clinical hygiene while also speaking and consulting with an expertise in oral-systemic connections and protocol implementation. She is a graduate of the Bale/Doneen method preceptorship which is advanced training in arterial disease with a focus on heart attack, stroke and diabetes prevention, Kois trained in periodontal health and a health coach. Machell cherishes time with her family and friends and a big part of her heart is spent volunteering for Unbound advocating and speaking on Human Trafficking Awareness. Please contact her at machell@integrativedentalcoaching.com