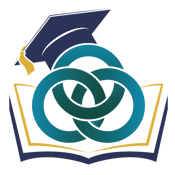 IDM Revolution! Symposium: Connecting the Dots of Oral & Systemic Health
April 20-21, 2023



AAOSH IS COMING TO


st. Petersburg, FLorida!
Expand your knowledge by discussing topics in the arena of oral systemic health with a variety of speakers on the cutting edge of medical and dental science.
Now is the time for interprofessional collaboration!
Join us with your team members and medical/dental colleagues.
Mark your calendars, and bring your team for a collaborative and exciting day with like-minded medical and dental colleagues!
Register Today and Join Us in St. Petersburg, FL!
Title: Putting a Face on Oral/Systemic Disease:
Dentistry is a Branch of Medicine
Keynote Speaker: Hazel D. Glasper, DDS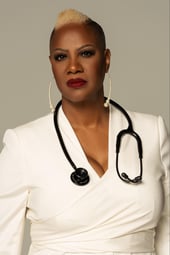 Bio: Dr. Hazel Glasper is passionate about dentistry. Known for her direct delivery and engaging lecture style, Dr. Glasper's innovative approach to comprehensive care has established her as a thought leader in the field. Her hallmark emphasis on health, function and aesthetics as key to ethical practice offers dentists a new and improved model that redefines the role of dentists as physicians of the oral cavity and empowers them to take their rightful place in the medical field as key members of their patients' healthcare team.

An expert on oral - systemic links to disease, Dr. Glasper is a lead legislative member of the Maryland Dental Action Coalition and has been awarded a Fellowship in the International College of Dentists. According to the top dental metrics, she is in the top 5% as a producer and collector in the industry.
Title: The Future of Integrative Dental Medicine
Presented by: DeWitt Wilkerson, DMD
Bio: Dr. DeWitt "Witt" Wilkerson joined Dr. Peter Dawson's private practice in 1982 where he is a partner. This has provided invaluable clinical experience in a world renowned clinical culture. Dr. Wilkerson lectures world- wide on the subjects of restorative dentistry, dental occlusion, temporomandibular disorders, airway/dental sleep medicine, and integrative dental medicine. He serves as a Senior Faculty/Lecturer and Director of Dental Medicine with the Dawson Academy and has provided 600+ days of lectures and hands on instruction to over 4,000 dentists. His book, The Shift: The Dramatic Movement Toward Health Centered Dentistry, provides a step-by-step guide to implementing complete health through dentistry.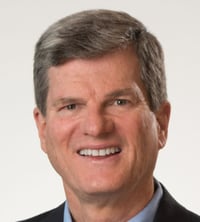 Title: The Inflammation Triad;
Leaky Gut, Leaky Gums
Presented by: Lora Hooper BSDH, RDH, EFDA, Gina Pritchard, DNP, RN, CNS, ACNP-BC, and Thomas W. Nabors, DDS, FACD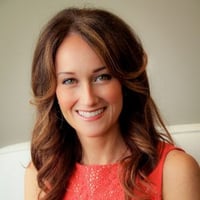 Bio: Lora received her Bachelor of Science Degree in Dental Hygiene from The Ohio State University in 1995. Lora is a member of The American Academy for Oral Systemic Health (AAOSH) and a Preceptor for the BaleDoneen Method. Currently she is learning through Seeds Scientific Research & Performance (SSRP) about cellular medicine and also through Apollo Health incorporating the Bredesen- PreCODE/ReCODE protocol. Her current passion is moving the profession of dental hygiene from symptom suppression to disease reversal. Lora is a member of the ADHA, ODHA, and CDHA. She has previously served as Continuing Education Chair for the CDHA and as a liaison for the ODHA to the OSDB. Lora has practiced as a clinical hygienist for over 26 years. She is currently the Director of Education and Training for Direct Diagnostics where she is responsible for educating and training colleagues in salivary diagnostics.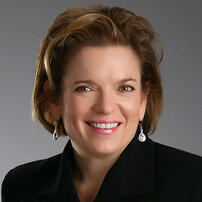 Bio: Gina Pritchard DNP, RN, CNS, ACNP-BC is a board-certified Acute Care Nurse Practitioner, specializing in cardiovascular disease prevention and treatment. She is in private practice and is the owner of The Prevent Clinic located in Frisco, Texas. Dr. Pritchard treats patients using the PREVENT! Protocols©, the premiere strategy for successful clinical application of disease prevention, health optimization, and ageless living. Dr. Pritchard is on the Board of Directors for The Airway Revolution Foundation and is the Co-Clinical Director of Education for the Integrative Dental Medicine Scholar Society. She a BaleDoneen Method provider and is one of the nation's leading specialists in and national speaker for the prevention of heart attack, stroke, type 2 diabetes, and dementia.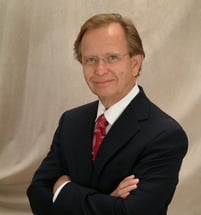 Bio: Dr. Nabors has spent over 40 years researching and developing a clearer understanding between a medical grade definition of periodontal infections and how these infections are directly related to chronic systemic diseases. He has many firsts in his career as well as numerous scientific awards and honors. He is a nationally recognized authority on the use of DNA-PCR as a critical component in both oral and general health / disease issues.
Title: Pediatric Airway from Cradle to Commencement
Presented by: Susan Maples, DDS
Bio: Dr. Susan Maples leads a successful, insurance-independent Total Health Dental practice in Holt, Michigan. She brings preventive and restorative dental expertise, a passion for mouth-body total health, a master's degree in business/marketing, and 30+ years of experience in private practice. In 2012 Susan was named one of the Top 25 Women in Dentistry and one of the Top 8 Innovators (otherwise known as "disruptors") in Dentistry. Susan is the immediate past President of the American Academy for Oral & Systemic Health. She is the author of BlabberMouth! 77 Secrets Only Your Mouth Can Tell You To Live a Healthier, Happier, Sexier Life. And recently finished a new book titled, Brave Parent! Raising Healthy, Happy Kids (against all odds) in Today's World.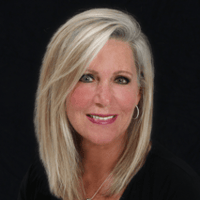 Title: Preventing and Reversing Cardiovascular Disease
Presented By: Steven Masley, MD
Bio: Steven Masley, MD is a physician, nutritionist, trained-chef, author, medical researcher, and the creator of the #1 all-time health program for Public Television, 30 Days to a Younger Heart. He is a fellow with the American Heart Association and the American College of Nutrition, and a former fellow with the American Academy of Family Physicians. He has a clinical appointment as a Clinical Professor at the University of South Florida. His research focuses on the impact of lifestyle choices on heart health, brain function, and aging.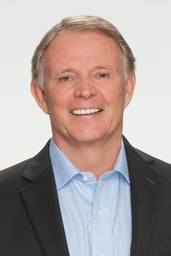 Title: The Blood Pressure Blue Print: Oral & Systemic Connections
Presented by: Ellie Campbell, DO
Bio: Dr. Campbell has been Board certified in Family Medicine for over 30 years, and she also holds certification from the American Board of Integrative Medicine. Trained at the Medical College of Georgia, in the Bale Doneen Method and through the Cardiometabolic Program at the Institute For Functional Medicine, she is an expert in Cardiovascular Risk Reduction. She is a solo physician with specialty interests in interdisciplinary collaboration, holistic medicine, Bioidentical Hormone Replacement Therapy, reversing chronic disease, natural treatments for high blood pressure, the oral-systemic connections, and Vitamin D. She has been an advisory board member to The International College of Integrative Medicine and the American Academy for Oral & Systemic Health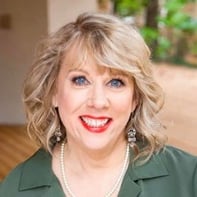 Title: The Power of Vitamin X
Presented By: Mark L. Cannon, DDS
Bio: Mark L. Cannon received his Doctorate of Dental Surgery from the University of Nebraska and then attended Northwestern University for his Masters of Pediatric Dentistry. He completed his residency at Children's Memorial Hospital and received his Diplomate status by the American Board of Pediatric Dentistry. He is a past president of the Illinois Society of Dentistry for Children, a Professor of Otolaryngology, Division of Dentistry at Northwestern University, Feinberg School of Medicine, and a member of the International Association of Pediatric Dentistry.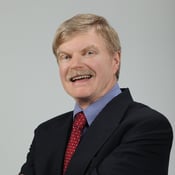 Title: Nitric Oxide: Connecting Oral and Systemic Health
Presented by: Nathan Bryan, PHD
Bio: Dr. Bryan earned his undergraduate Bachelor of Science degree in Biochemistry from the University of Texas at Austin and his doctoral degree from Louisiana State University School of Medicine in Shreveport where he was the recipient of the Dean's Award for Excellence in Research. He pursued his post-doctoral training as a Kirschstein Fellow at Boston University School of Medicine in the Whitaker Cardiovascular Institute. After a two year post-doctoral fellowship, in 2006 Dr. Bryan was recruited to join faculty at the University of Texas Health Science Center at Houston by Ferid Murad, M.D., Ph.D., 1998 Nobel Laureate in Medicine or Physiology.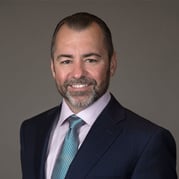 Title: Oral Health and Alzheimer's Disease

Presented by: Anne O. Rice, RDH, BS, FAAOSH, CDP

Bio: Anne has been a clinical dental hygienist for over 30 years. She created Oral Systemic Seminars in 2017 which she now devotes her time, focus and study primarily to dementia prevention. Anne received her Understanding Dementia and Preventing Dementia certifications from the Wicking Dementia Research and Education Centre's and her preceptor for the Bale/Doneen method. She is a Certified Dementia Practitioner and a Longevity Specialist with the Alzheimer's Research and Dementia Foundation, where she has presented and created curriculum. She is a Fellow with The American Academy of Oral Systemic Health and in 2021 published her manuscript Alzheimer's Disease and Oral-Systemic Health: Bidirectional Care Integration Improving Outcomes. The perspective article was part of a research topic: Integrating Oral and Systemic Health: Innovations in Transdisciplinary Science, Health Care and Policy.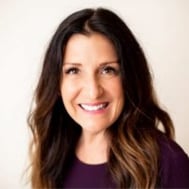 Title: Peptide Therapy and Cellular Medicine Compounds
Presented by: Leonard Pastrana, Pharm.D
Bio: Dr. Leonard Pastrana received his Pharm. D from Palm Beach Atlantic University. He specializes in cellular optimization medicine and has multiple certifications in peptide therapy from the American Academy of Anti-aging and Seeds Scientific Research and Performance. Dr. Pastrana is a faculty member and one of only six certified clinical peptide therapy instructors from Seeds Scientific research and performance. He is currently the only Pharmacist to have this honor. Dr. Pastrana is also the head supplement formulator for multiple companies, including nuBioAge.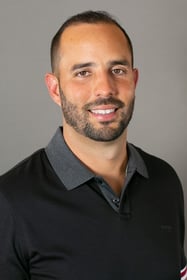 Title: Functional Chairside Protocol for Prevention
Presented by: Amber Auger,
MPH, RDH
Bio: Amber Auger, MPH, RDH, is a practicing dental hygienist, corporate consultant, owner of the Functional RDH® certification, and Thrive in the Op® membership community. Amber is obsessed with identifying the root cause of oral dysbiosis and creating a practical approach for practice implementation.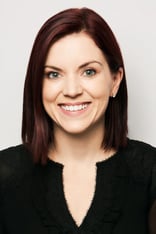 Title: The Physiological and Neurological Impacts of Obstructive Sleep Apnea
Presented by: Scotty Bolding, DDS, MS, FACS
Bio: After receiving his B.S. degree from the University of Arkansas he attended Baylor College of Dentistry (now Texas A&M College of Dentistry) in Dallas, Texas where he earned his D.D.S. Degree. Upon finishing his Doctoral degree, he earned a postdoctoral Master's degree in Craniofacial Biology from Baylor University in Waco, TX, and then completed a residency in Oral and Maxillofacial Surgery at Baylor University Medical Center in Dallas, TX.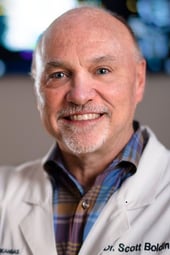 Title: Medical Insurance
Reimbursement for Dental Medicine
Presented by: Rose Nierman, RDH
Bio: Rose Nierman is a leading expert in helping dental practices implement successful medical billing in dentistry. With her 35 years of medical billing experience, Ms. Nierman has a wealth of knowledge and assists dental practices in successful reimbursement using cutting-edge education, training, and software solutions.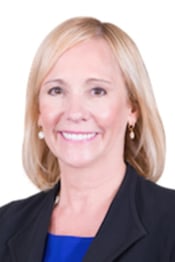 Title: Extending Healthspan by Reconnecting Medicine & Dentistry
Presented By: A Alan Reisinger III, MD, FACP
Bio: Dr. Alan Reisinger graduated Summa Cum Laude from Western Maryland College, attended the University of Maryland School of Medicine, and completed his Internal Medicine residency at Mercy Medical Center in Baltimore, where he served as chief medical resident. He practiced 36+ years as a board-certified internal medicine specialist with a passion for people, a focus on prevention and a desire to see primary care delivered the way it was intended.