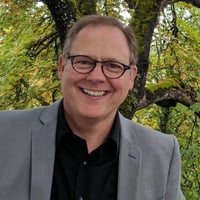 Mike Czubiak, DDS
Board Member
mike@camarillosmiles.com
Dr Mike is a general dentist, author, and podcaster. He graduated from UCLA in 1984 with a BS in Psychobiology and then continued on to the UCLA School of Dentistry where he graduated in1988. He moved to Camarillo, California in 1989 to start his practice and after decades of just "fixing things", he got introduced to AAOSH. The practice started focusing on root causes, and a complete health practice was born.

He founded Camarillo Smiles, California Academy of Dental Assisting, Lotus Leadership for dentists, the Nano Podcast Alliance, Nanoverse Media, and the Sleep and Breathing Institute. He wrote the book Hygiene Superstar to illuminate the connection between oral health and overall health. He loves talking about inflammation reduction, airway, culture, and leadership. He can be heard hosting 3 podcasts– Uncomfortable Dental Conversations, Hygiene Superstar, and the Camarillo Smiles Dental Podcast.

When Dr Mike doesn't have a microphone in front of him, he enjoys his three kids with his wife Mindy. Together they love to play tennis, hike, camp, scuba dive, snowboard, travel, and do just about anything that involves the arts. He continues to play in a band, write books, make short films, take photographs and be creative.