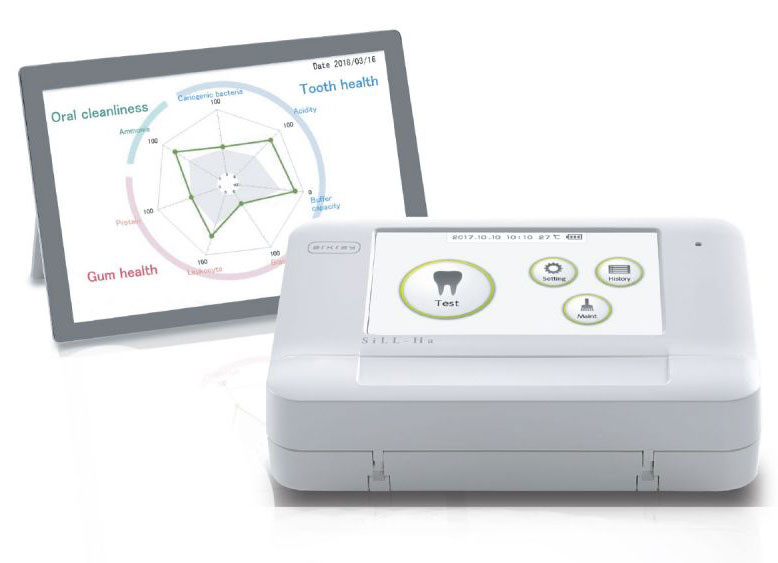 What is your patient's saliva telling you?
SillHa Oral Wellness System can provide the answer.
SillHa Oral Wellness System—a breakthrough approach to salivary screening, oral care and overall wellness. A simple, elegant system using a saliva sample and a quick 5-minute process yielding a patient friendly, multi-point analysis for your patients and new possibilities for your practice.
Begin a discussion with your patient to guide them to oral wellness
SillHa Key Benefits
• Easy operation and rapid measurement — minimizes workflow disruption
• Measures 7 items in 1 test in 5 minutes in your office — no delay in getting results
• Compact and lightweight – SillHa fits in the palm of your hand and can be used in a small space
Easy to Use
• Test results in just minutes to support your clinical assessment
• Simple touch-screen display
• Visual report to support patient education, care plan and hygiene products
Visual Results
• Begin a dialogue with your patient on oral wellness using this as your guide
• Customize comments easily for a more personal conversation
• Motivate/congratulate progress over time with comparison feature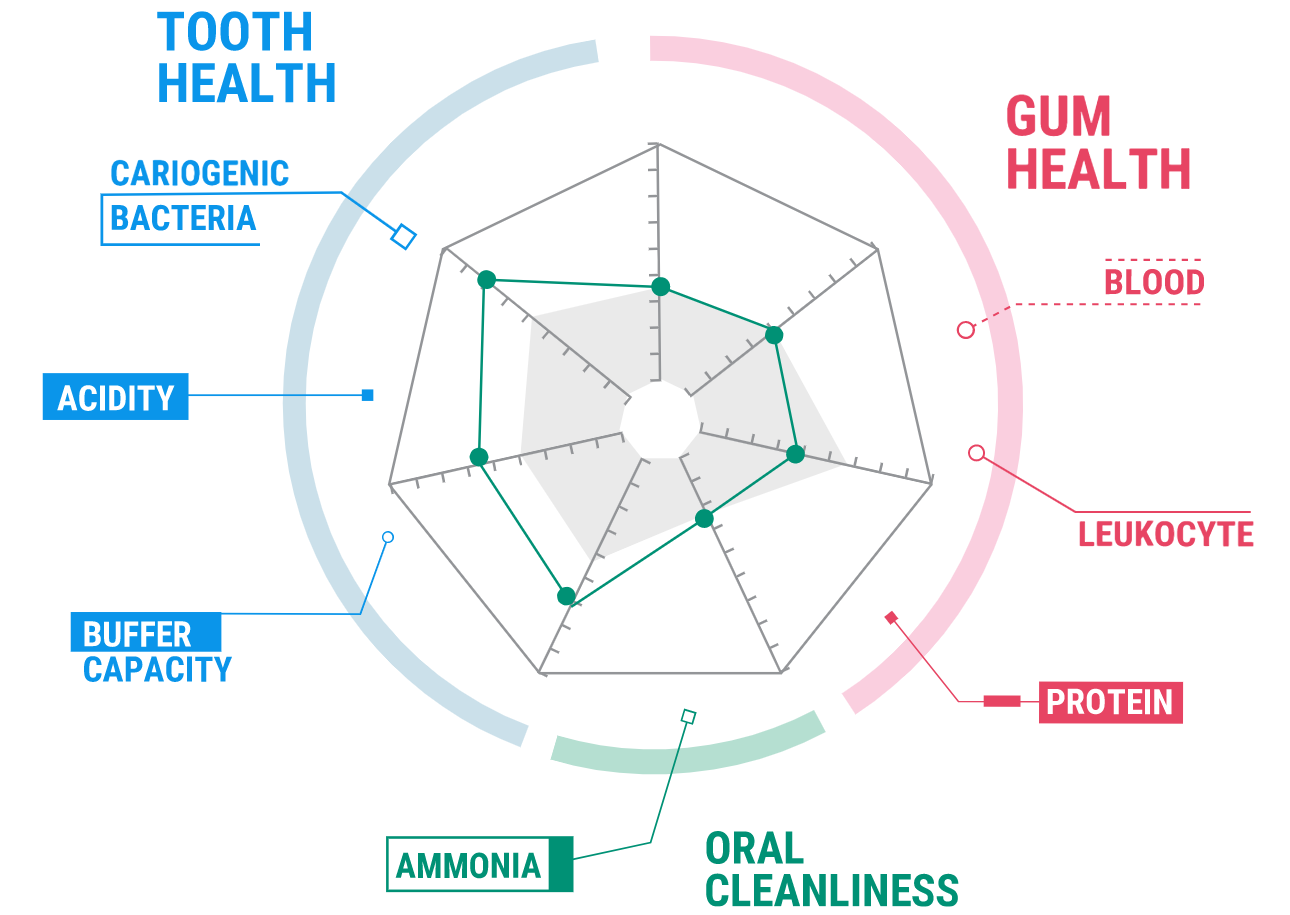 Ammonia: Health Never Smelled So Bad!
Presented by: Erinne Kennedy, DMD, MPH, MMSc
There are two types of bacteria that can grow inside your mouth: commensal or pathogenic bacteria. When reducing caries and periodontal disease, it is important how we can help commensal bacteria flourish in the oral cavity. Ammonia is a great marker of how much healthy bacteria is growing in your mouth. In this webinar, you will learn more about measuring ammonia in saliva and what that means for your patients.