This event will fill fast, and limited spots are available.
Mark your calendars, bring your team, and "like-minded" medical dental colleagues!
Are you ready to be a part of the revolutionization of interdisciplinary healthcare by uniting medicine and dentistry to empower a higher quality of life?
$52/attendee until 3/17, includes CE/CME.
Register today to join us in Salt Lake City before the price goes up!
Registration and continental breakfast with sponsors
Welcome- with Dr. Boyd Simkin and Mark Cannon
Title: Why AAOSH? We Saves Lives Every Day!

Presented by: Dr. Mark Cannon

Mark L. Cannon is a Professor of Otolaryngology, Division of Dentistry at Northwestern University, Feinberg School of Medicine, an Attending Physician at Ann and Robert Lurie Children's Hospital and a member of the International Association of Pediatric Dentistry. In addition to being the founder of Associated Dental Specialists of Long Grove (1981); he is the Research Coordinator of the Pediatric Dental residency program at Ann and Robert Lurie Children's Hospital, Chicago, Illinois. Dr. Cannon has 40 years of experience in pediatric dentistry and has presented lectures both nationally and internationally.
Title: Spray It, Don't Say It! Eight Reasons Why You Need to Spray Your Nose Before Treating Patients
Presented By: Julie Seager RDH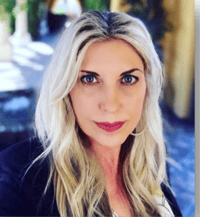 Julie Seager, RDH, BSDH is an informed and engaging speaker with over 25 years in the dental industry. She blends real-world experiences and evidence-based clinical information so her audiences can effectively use what they learn in her fun and thought-provoking courses. She is a published author on the topics of xylitol and sugar substitutes. Julie is sponsored and employed by Xlear, Inc as the Western Regional Education Manager representing the Xlear and Spry xylitol product lines. She is also a practicing dental hygienist specializing in serving patients who are new to the United States and have previously received minimal or no dental care.Her favorite part of working in the health care field is using her passion for prevention to help patients achieve improved oral-systemic and airway health.
Coffee and meet with sponsors.
Title: Take the Blinders off! Risk assessment for Caries, Inflammation and Airway concerns in Pediatrics.
Presented By: Dr. Boyd Simkins
Title: Alkaline Tide - How Stomach Acid & Digestion Affect Oral and Systemic Health
Presented by: Sergio Montes DDS, NMD, BCND
Adequate stomach acid and healthy digestion are foundational to good oral health. The production of stomach acid is directly related to our body's ability to balance oral pH and low stomach acid is associated with GERD, acidic oral pH, leaky gut, and dental caries. Poor digestion and absorption also rob the body of essential nutrients and minerals required to maintain periodontal health and remineralize enamel. The biochemical mechanisms that control these functions are well understood and simple lifestyle and nutritional interventions can bring these foundational systems back in balance.
After this presentation, participants will:
1.Understand the process of stomach acid production and digestion/absorption.
2.Know what nutritional strategies, including supplementation, will provide the body the necessary building blocks to reestablish healthy GUT function.
3.Understand the role that the autonomic nervous system (ANS) plays in GUT function and what the dentist can do to eliminate stressors to the ANS.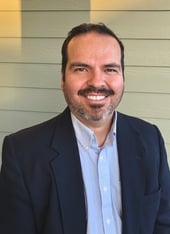 Dr. Montes' passion is helping fellow health professionals understand the implications of dentistry and oral disease on our systemic health. Following dental school, he established and built a successful health-focused dental practice in Northern Arizona and has worked in 2 multidoctor dental clinics in Utah where he's helped to build interdisciplinary teams that continue to bring healing to their patients. He currently works with Dr. Judson Wall at Dental Solutions in Bountiful, Utah were in addition to providing direct patient care, the clinic hosts Holistic Dental Education Series where practitioners from across the country and around the world come to be trained in how to diagnose and treat oral health problems in a holistic manner. Dr. Montes is a founding member of the Academy of Biomimetic Dentistry and was a presenter at their annual sessions and is a contributor to the Ozone Master Classes, a group of physicians and dentists dedicated to the advancement of Ozone-oxygen therapies. Dr. Montes was invited to speak at the American Naturopathic Medical Association annual conference in 2021 and 2022.
A review of the most common myths regarding cardiovascular disease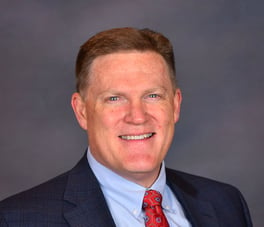 Presented by Todd Eldredge PhD, MPH, MBA
Todd Eldredge is one of the world's experts on atherosclerosis, the disease responsible for the leading cause of death worldwide. Eldredge has a PhD in cardiovascular epidemiology as well as an MBA, and MPH and a BSBA. He is the Founder and Chief Executive Officer of CardioRisk Laboratories, an international heart attack and stroke prevention company. Eldredge cofounded the Wellness VIP (Vascular Improvement Program) (WellnessVIP, Inc.; www.wellnessvip.org) which integrates phenotypical, genotypical, and physical diagnostic testing to diagnose at-risk patients, optimize their care, and monitor efficacy of treatment in patients with increased cardiovascular risk. Prior to CardioRisk and WellnessVIP, he was a founder and/or executive of several bio and technical companies with roots in quality, technology, and biologicals. Eldredge is a published 2X #1 best-selling author and researcher. He is involved in many CIMT-related research projects. Todd has spent many years developing performance-based testing protocols to demonstrate operator- dependent coefficients of variability and testing reproducibility. He spent 10 years at what is now Sanofi-Pasteur where he ran a Pediatric Vaccine Business Unit. He and his wife are survivors of a catastrophic small plane crash. They are the parents of 5 children and 14 grandchildren.
Title: A Short History of Xylitol
Presented By: Dr. John Peldyak
Dr. John Peldyak was a member of the University of Michigan research group that investigated the dental effects of sugar substitutes. Dr. Peldyak is the author of Sweet Smart (1996) and several xylitol related articles. He is a member of the American Association of Candy Technologists and helps design oral care products. Dr. Peldyak has been in private general practice and currently works with Mobile Dentists, an "in school" program dedicated to improving the oral health of children. He is a proponent of Xylitol-based products such as Xlear Nasal Wash and the Spry Dental Defense System.
Dr. John Peldyak received his D.M.D. from Southern Illinois University in 1980. He was a member of Professor Kauko Mäkinen's University of Michigan xylitol research group from 1986-1992. Dr. Peldyak is the author of Sweet Smart Xylitol (1996) and several xylitol related articles. Dr. Peldyak has been in private general practice and currently works with Mobile Dentists, a highly dedicated group of dental professionals committed to improving the oral health of children.
Title: The Chicken... Periodontal Disease and Type II Diabetes
Presented By: Kim Caldwell RDH MEd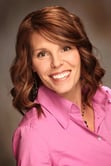 Kim is a 2005 graduate of Weber State University Dental Hygiene Program. Kim has been practicing dental hygiene in private practice for 17 years, although she has been with her current private practice employer for 16 years and thoroughly loves it. Kim graduated with her Master of Education in Curriculum and Instruction in 2012 and began teaching Dental Hygiene at Weber State University in 2014. Kim has expertise in dental radiology, periodontology, community dental public health, and clinical dental hygiene.

Kim has been an active member of the Utah Dental Hygienists' Association since 2014 and has been involved in serving the dental hygienists of Utah as the Vice President and Vice President-Elect for four terms, and is currently serving a second term as an Alternate Delegate for the State of Utah.

When Kim is not busy working, she loves to spend time with her family. Kim and her husband have three children; they enjoy camping, fishing, boating, riding UTVs, and traveling.
Presented by: Dr. Paul Reynolds
Title: The Oronasal Gateway to Systemic Health

Dr. Paul Reynolds
Research Interests
Members of the Cell and Developmental Biology Subgroup focus on the molecular and cellular interactions that contribute to embryonic development and the most common and debilitating disease conditions.

The Reynolds lab specifically focuses on the developmental role of autocrine/paracrine signaling in the lung during branching morphogenesis, pulmonary remodeling induced by interactions between mesenchymal/epithelial compartments, and mechanisms of pulmonary injury and disease related to environmental tobacco or oxidative stress.
Education
Visiting Scientist, Department of Inner Medicine , University Hospitals and Clinics, University of Heidelberg (2013)
Post-Doctoral Fellow, Internal Medicine: Division of Pulmonary Medicine , University of Utah School of Medicine (2007)
PhD, Developmental and Molecular Biology: Pulmonary , University of Cincinnati: Cincinnati Children's Research Hospital (2004)
MS, Zoology:Teratology , Brigham Young University (2001)
BS, Zoology:Human Biology , Brigham Young University (1999)
Honors and Awards
Ferrin L. Orton Teaching and Learning Faculty Fellowship , Brigham Young University (2017 - 2017)
Outstanding Teaching Award, Brigham Young University, College of Life Sciences (2017 - 2017)
APS-TPS Joint Meeting Award , International Physiology Committee and the Council of the American Physiological Society (2016 - 2016)
American Physiological Society Research Career Enhancement Award, American Physiological Society (2015 - 2015)
Department Distinguished Faculty Award, Department of Physiology and Developmental Biology (2015 - 2015)
American Physiology Minority Fellowship Award Mentor, American Physiological Society (2014 - 2014)
CyPlex Systems American Society of Reproductive Immunology Grant , American Society of Reproductive Immunology (2014 - 2014)
The American Physiological Society Research Career Enhancement Award, The American Physiological Society (2014 - 2014)
International Travel Presentation Award, International Union of Physiological Sciences Congress (2013 - 2013)
Respiratory Section New Investigator Award, The American Physiological Society (2012 - 2012)
National Institutes of Health LRP Award: NHLBI Extramural Clinical Researcher, NIH: National Heart, Lung and Blood Institute (2008 - 2012)
The American Physiological Society Research Career Enhancement Award, The American Physiological Society (2010 - 2010)
Parker B. Francis Fellowship in Pulmonary Research, Parker B. Francis Foundation (2006 - 2009)
Memberships
American Association for Dental Research (2015 - Present)
The American Society for Integrative Pathology (2015 - Present)
The American Physiological Society (2007 - Present)
Society for Developmental Biologists (2005 - Present)
The American Thoracic Society (2002 - Present)
Presented By: Sandy Wilson, RDH. UVU
Title:
We're All In This Together: Interprofessional Education in Dental Hygiene Education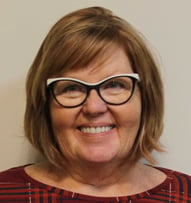 Bio:
Sandy Wilson RDH; MACI; Associate Professor UVU
Sandy is the Allied Health Department Chair and Dental Hygiene Program Director at Utah Valley University. She has been a fulltime educator for over 15 years. She is passionate about hands on learning and providing educational experiences outside the clinic and classroom. She has led UVU dental hygiene courses and experiences in New York City, Capitol Reef and many sites throughout Utah County. She is passionate about access to care and public oral health. In 2015, she was instrumental in securing a sponsor for Utah SB 177, which allows for dental hygienists to partner with a dentist and provide care to those who cannot travel to dental appointments. She has received the Action for Inclusion Award from the Melisa Nellesen Center for Autism, and she was acknowledged as a Service-Learning Superstar from the UVU Center for Social Impact.
Title: Airway Centric Dentistry: Why It Should Matter To You
Presented By: Dr. Paul Larsen
Bio:
Dr. Paul Larsen is from Utah. With decades in private practice, Paul has consistently asked and educated patients about their health. Dr. Larsen has found that patients overwhelmingly favor holistic/biologic options of dentistry. The success they have achieved has greatly shaped his practice. Nutrition was one of the first topics that patients seemed eager to understand, and how they could improve their oral and overall health. Safe amalgam removal and Ozone therapy have also proven to be of great interest to people. Treating underdeveloped jaws and airway dysfunction adds to the list of options patients have with Dr. Larsen. Dr. Larsen is Board Certified as a Biologic Dentist and graduated from ICBDM. Because so many patients seek, and frankly expect, more when it comes to their oral health, Dr. Larsen feels all professionals must continue learning and searching for ways to improve overall health through a healthy oral systemic connection with those we serve.