1 CE credit is available for each Fireside Chat
Welcome to AAOSH Fireside Chat
Fireside chats were a series of radio (AM) addresses delivered by U.S. President Franklin D. Roosevelt from 1933 to 1944. Although the chats were initially meant to garner Americans' support for Roosevelt's New Deal policies, they eventually became a source of hope and security for some Americans.
Our AAOSH Fire Side Chats are also meant to inspire, to encourage all of us to work every day to better the health of all people. We have a series where every month, we can ask those who are at the forefront, those who have met many challenges, to share their source of courage and to discuss the newest advancements in their field of endeavor.
The Fireside Chat is an interactive, comfortable, laid-back event to discuss current research and how it relates to overall health. Our chat incorporates a twist on interpreting a translational benefit in the future for clinical practice.
MEET OUR HOST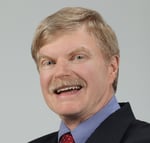 Mark Cannon, DDS, MS
Professor of Otolaryngology, Division of Dentistry at Northwestern University, Feinberg School of Medicine, an Attending Physician at Ann and Robert Lurie Children's Hospital and a member of the International Association of Pediatric Dentistry. In addition to being the founder of Associated Dental Specialists of Long Grove (1981); he is the Research Coordinator for the Pediatric Dental residency program at Ann and Robert Lurie Children's Hospital, Chicago, Illinois. Dr. Cannon has 40 years of experience in pediatric dentistry and has presented lectures both nationally and internationally.

Meet our October 11, 2023, Guest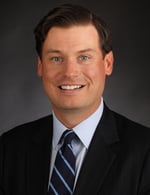 Andrew Smith is the executive director of the Association of Dental Support Organizations (ADSO), a
non-profit organization committed to providing support to its members, allowing affiliated dentists to focus on patients, expand access to quality dental care and improve the oral health of their
communities. Prior to joining ADSO, Andrew served as executive vice president of government relations and external affairs for Parallel (formerly Surterra Wellness) where he managed the state and federal government relations teams, served as the company's chief advocate and spokesperson to policymakers and regulators, and led the company's advocacy and communications goals in the public affairs space. Prior to joining the private sector, Andrew spent a decade working in government, campaigns, and public policy. In particular, Andrew worked as finance director and senior advisor for Virginia Governor Terry McAuliffe where he oversaw the strategy, development, and implementation of a record-breaking $44 million fundraising operation. Andrew is originally from Chicago and is a graduate of Georgetown University with a degree in government and history.