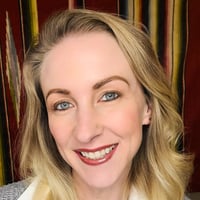 Jenelle M. Pierce, MBA, CSE
Executive Director
jenelle@aaosh.org
Jenelle M. Pierce, MBA, CSE, is the Executive Director of AAOSH, bringing to the role over 15 years of experience in the for-profit and non-profit healthcare spaces. She is also a Certified Sexuality Educator and the President of the Board of Directors at The STI Project.
After graduating from Davenport University with a BBA in Honors Professional Accountancy, she went on to complete an MBA with honors from the same university. The first graduate from Davenport University to receive an offer from a Big 4 accounting firm, she accepted a role with Deloitte as an Auditor, servicing both for-profit and non-profit healthcare clients. Following her tenure with Deloitte, she worked for Stryker Corporation as an Analyst and was later promoted to Associate Project Manager. She left Stryker Corporation to become the Executive Director of The STI Project and held that position for 8 years before moving to a position on their board while working as the Education Manager for the national non-profit, HealthHIV.
Jenelle's work has been featured in popular TV, radio, and print outlets such as The Washington Post, CNN, Cosmo, Forbes, Prevention, NPR, CNN, Women's Health, Rolling Stone, Refinery 29, VICE, Salon, and many more. When she's not working diligently to be the change she wishes to see, she spends time with her husband, daughter, two very good dogs, and a cat. You can usually find Jenelle outside, hiking, running, planting things, and building sandcastles.