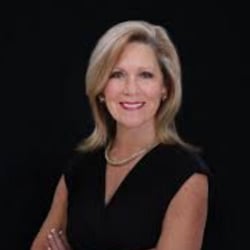 Susan Maples, DDS
President
Susan@drsusanmaples.com
Dr. Susan Maples leads a successful, total health, insurance-independent dental practice in Holt, Michigan. She brings preventive and restorative dental expertise, a passion for mouth-body total health, a master's degree in business/marketing, and 30+ years of experience in private practice. She is the creator and founder of Total Health Academy, a complete online solution for dental teams to integrate all aspects of Total Health Dentistry, author of BlabberMouth! 77 Secrets Only Your Mouth Can Tell You To Live a Healthier, Happier, Sexier Life, developer of the Hands-On Learning Lab™ and SelfScreen.net. Susan currently serves on the Governing Board of the American Academy of Oral Systemic Health (AAOSH).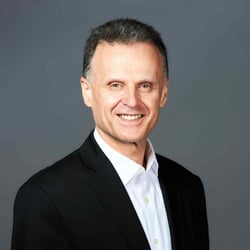 Gennady Sirota, BSEE, MBA
Vice President- GSirota@StellaLife.com
Gennady Sirota is an experienced business executive and a proven leader with a passion for improving the lives of others. From a large global telecom giant to a startup, to helping build a half billion dollar business, his journey from engineer to Executive Vice President and Officer of a public company, to CEO of a biotech company, spans a full spectrum. Gennady, as CEO of StellaLife®, is on a mission to improve people's lives by relieving oral pain and accelerating post-surgical healing process while reducing the need for opioids. He has a Bachelor of Science degree in Electrical Engineering (BSEE) from Illinois Institute of Technology in Chicago, Master of Business Administration (MBA) from Roosevelt University in Chicago and continued post-MBA studies at the University of Chicago, Booth School of Business.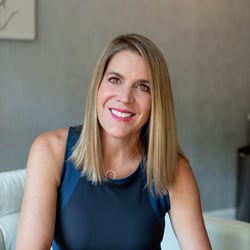 Susan Estep, DMD
Secretary- DrEstep@IntownSmileStudio.com
Dr. Susan Estep is the co-founder and co-owner of Atlanta Dental Spa, the premiere provider for cosmetic dentistry in Atlanta. Dr. Estep leads her skilled team, and together they have created one of Atlanta's leading dental practices
After graduating with honors from Georgia Tech, Dr. Susan G. Estep received her Doctorate in Dental Medicine from the Medical College of Georgia School of Dentistry. Dr. Estep has become well known for her dedication to complete health dentistry. Her success as a cosmetic dentist shows not only in her patients smiles, but also in the underlying health of those smiles.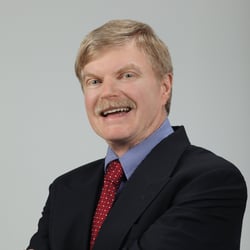 Mark Cannon, DDS
Treasurer
Mark L. Cannon is a Professor of Otolaryngology, Division of Dentistry at Northwestern University, Feinberg School of Medicine, an Attending Physician at Ann and Robert Lurie Children's Hospital and a member of the International Association of Pediatric Dentistry. In addition to being the founder of Associated Dental Specialists of Long Grove (1981); he is the Research Coordinator of the Pediatric Dental residency program at Ann and Robert Lurie Children's Hospital, Chicago, Illinois. Dr. Cannon has 40 years of experience in pediatric dentistry and has presented lectures both nationally and internationally. Dr. Cannon has presented guest lectures at the University of Athens, Greece, Sao Paulista State University, UNESP, Aracatuba, Brazil, University of Texas- Houston, University of Alabama-Birmingham, University of Michigan Ann Arbor, Yonsei University, Beijing Medical University, CES (Medellin, Colombia) and at the University of Illinois, Chicago, Department of Pediatric Dentistry. He has had presentations to the following organizations; I.A.D.R./A.A.D.R., the American Academy of Pediatric Dentistry, the American Society of Dentistry for Children, Academy of Dental Materials, World Congress of Biological Materials, International Association of Pediatric Dentistry, Pediatric Dental Association of Asia, Australasian Academy of Pediatric Dentistry, World Congress of Preventive Dentistry, Mexican Association of Pediatric Dentistry and the European Association of Pediatric Dentistry. He lectures on many oral health topics including evolutionary oral medicine, the gateway microbiomes, biologic and bioactive dental materials (patents owner), probiotics, and all aspects of everyday Pediatric oral health. Dr. Cannon has humbly accepted two invitations by the Karolinska Institutet, first to the Nobel Forum (2016) and secondly to the Nobel Assembly (2017). Most of all, Dr. Cannon is the proud father of five, all of whom are very accomplished. He is also a very proud grandfather!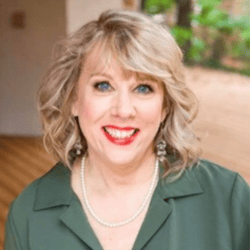 Ellie Campbell, DO
Board Member
Dr. Campbell is a native Chicagoan with a BS and MS from the University of Illinois, a DO degree from the Kirksville College of Osteopathic Medicine, and a Family Medicine residency from the Medical College of Georgia. Board certified in Family Medicine for over 25 years, she also holds certification from the American Board of Integrative Medicine.
For thirteen years, Dr. Campbell practiced indigent healthcare in a Community Health Center, but since 2005 has championed a solo, concierge-style integrative, holistic, functional medicine-based family practice.
Dr. Campbell has specialty interests-- and lectures internationally on-- innovative medical practice design and management, community partnerships, Functional Medicine, Bio-Identical Hormone Replacement Therapy, cardiovascular disease prevention, the oral-systemic connection, solutions to physician burnout and Vitamin D.
She began hosting interdisciplinary meet-up groups in 2010 via her "Consortium of Integrative Care Practitioners of Atlanta". In 2017, she launched "Revolution Practice," a concierge medicine teaching platform whereby practitioners are taught the business of how to run a successful membership-style functional medicine practice like hers.
In her spare time, Dr. Campbell enjoys live theater, gardening, healthy cooking, hiking, travel, and playtime with her husband and three college age daughters. Learn more about her and her practice at www.campbellfamilymedicine.com or www.RevolutionPractice.com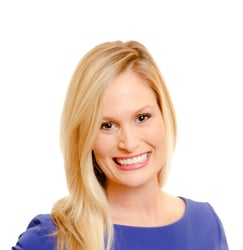 Machell Hudson, RDH, FAAOSH
Board Member - machell@integrativedentalcoaching.com
Machell Hudson, RDH, FAAOSH is the founder of Integrative Dental Coaching by Machell Hudson and also on faculty, speaks and consults as a hygiene specialty coach for Productive Dentist Academy. She is a proud and passionate fellow and new member of the executive board for The American Academy for Oral Systemic Health. She is a full-time clinical hygienist, leader in oral-systemic connections and protocol implementation. She is a graduate of the Bale/Doneen method preceptorship which is advanced training in heart attack, stroke and diabetes prevention and Kois trained in periodontal health. Machell is a member of Carifree Cooperative and is privileged to be working on a Japan Prevention project lead by Dr. Kim Kutsch. She is a National speaker recognized for her experiences in and out of the dental setting sharing her knowledge, love and passion for the mouth-body connection. A proud key opinion leader for Crest + OralB, Dentsply Sirona and Carifree. Lastly, Machell loves volunteering her time to Unbound advocating and speaking on Human Trafficking Awareness. She can also be reached at (817)917-9032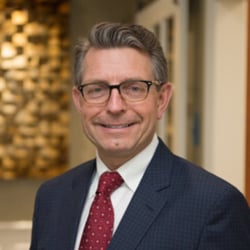 Doug Thompson, DDS
Board Member - doug@wellnessdentistrynetwork.com
Dr. Thompson began his dental career at age eighteen, working as an in-house laboratory technician. He graduated from the University of Michigan School of Dentistry in 1996 and then completed a one-year hospital-based V.A. Residency in 1997. Dr. Thompson has completed hundreds of hours of continuing education at the Kois Center in Seattle, Washington. In 2015, he was offered and accepted a part-time faculty position teaching about personalized periodontal medicine. In 2016, he added the wellness dentistry topic to his teaching role.
In addition to his dental training, Dr. Thompson is pursuing a fellowship in anti-aging and regenerative medicine through the American Academy of Anti-Aging, Regenerative, and Functional Medicine. He has published professionally, and in 2015 Dr. Thompson founded the Wellness Dentistry Network, a community of dentists with a keen awareness of how oral conditions affect whole body health.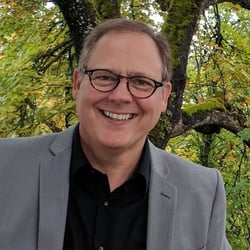 Mike Czubiak, DDS
Board Member
mike@camarillosmiles.com
Dr Mike is a general dentist, author, and podcaster. He graduated from UCLA in 1984 with a BS in Psychobiology and then continued on to the UCLA School of Dentistry where he graduated in1988. He moved to Camarillo, California in 1989 to start his practice and after decades of just "fixing things", he got introduced to AAOSH. The practice started focusing on root causes, and a complete health practice was born.

He founded Camarillo Smiles, California Academy of Dental Assisting, Lotus Leadership for dentists, the Nano Podcast Alliance, Nanoverse Media, and the Sleep and Breathing Institute. He wrote the book Hygiene Superstar to illuminate the connection between oral health and overall health. He loves talking about inflammation reduction, airway, culture, and leadership. He can be heard hosting 3 podcasts– Uncomfortable Dental Conversations, Hygiene Superstar, and the Camarillo Smiles Dental Podcast.

When Dr Mike doesn't have a microphone in front of him, he enjoys his three kids with his wife Mindy. Together they love to play tennis, hike, camp, scuba dive, snowboard, travel, and do just about anything that involves the arts. He continues to play in a band, write books, make short films, take photographs and be creative.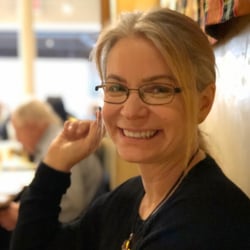 Laura M Beaty MD
Board Member
Dr. Laura Beaty is a graduate of the University of Kentucky College of Medicine in 1995, completed her residency at the University of Iowa Hospitals and Clinics in 1998 serving as chief resident during her final year and maintains board certification through the American Board of Family Physicians. Dr. Beaty started the fist solo concierge medical practice in metro Atlanta in 2004 and is the current director of Wellness at Beaty Facial Plastic Surgery in midtown Atlanta.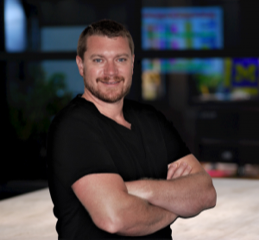 Nick Ritzema, DDS
Board Member
My name is Dr. Nick Ritzema. I am a West Michigan native, having graduated from Rockford High School, and attended Grand Valley State University.

My continuous dental education and clinical experiences have prepared me to help pioneer complete health and wellness, for all my patients, as well as utilize advanced techniques in modern dentistry. We here at Complete Health Dentistry, strive to treat our patients' complete health. Proper oral health care has the ability to treat and/or prevent whole body diseases. Whether we are preventing cardiovascular disease or dementia, or we are treating an aspect of diabetes or decreasing the risk of a major heart attack or stroke, we treat everyone based on their individual health.

I especially enjoy getting to work with children and their families, setting them up for a lifetime of excellent oral health and overall wellness. A quality dental practice should not be a fearful place, but a place where whole families feel at home. This is possible when patients are treated like family when they walk in and know that they are receiving the best possible care. I am a perfectionist by nature and pride myself with the ideal, artistic, craftsmanship in everything that I do.

When I am not enjoying dentistry and spending time with my patients, I am an avid family man and always an outdoorsman. Kristen and I have three daughters, Maddy, Grace, and Brooklyn, and two sons, Kyle and Reese. We live in the Grand Rapids, MI area.

I enjoy hunting, fishing, camping, and playing golf with my family. Being raised within a very close-knit family, I have always imagined the perfect dental practice as an extension of my family. To me, my team members and patients are my brothers, sisters, nieces, and nephews. Everyone deserves honesty and everyone deserves the highest quality modern medical care available, and that is what I strive to provide everyone who is a part of our dental family.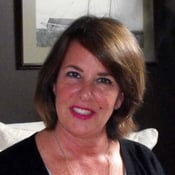 Bobbie DelSasso, RDH, BS
Executive Director - bobbie@aaosh.org
Bobbie graduated from Marquette University College of Dentistry in 1979 with a Bachelor's degree in Dental Hygiene and currently works one day a week for a Periodontal Practice she managed for over 25 years. A lecturer, writer, speaker, past event coordinator for a Seattle Study Club and executive coach to dentists in Illinois, Bobbie has developed a passion for total health she shares with her commitment to AAOSH. She is a founding member of AAOSH, member of ISDHS, Speaking Consulting Network member and Executive Director of AAOSH.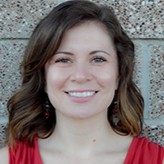 Shontelle Jaramillo
Shontelle Jaramillo is the Front Desk Administrator for AAOSH. She completed a Bachelor's degree in Psychology from Arizona State University and has been in health care administration for the last 5 years. Prior to joining the AAOSH team, she coordinated and was administrative support the Family Medicine Residency at the University of Colorado. Shontelle is enthusiastic about health care administration and promoting mind-body health. Outside of work, she enjoys researching new health articles, practicing/teaching yoga, and continuing her education for an advanced degree in Organization Leadership.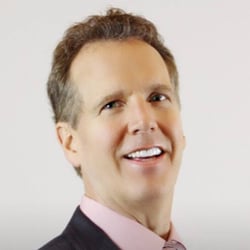 Chris Kammer, DDS
AAOSH Founder
Dr. Chris Kammer is a past president and founder of the American Academy for Oral Systemic Health. Dr. Kammer's work has been presented at numerous dental conferences, conventions, and seminars, and has been published in leading dental journals. He is also on the technology team for Dental Products Report. In recent years he has been a passionate educator in the media and in professional forums about the importance of the oral systemic approach.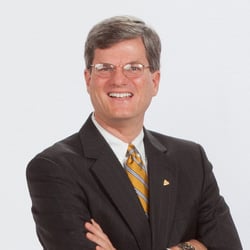 DeWitt Wilkerson, DDS
Immediate Past President - DWilkerson@DupontWilkerson.com
Dr. DeWitt "Witt" Wilkerson joined Dr. Peter Dawson's private practice in 1982 where he is a partner. This has provided invaluable clinical experience in a renowned clinical culture. Dr. Wilkerson lectures on the subjects of restorative dentistry, dental occlusion, temporomandibular disorders, airway/dental sleep medicine, and integrative dental medicine. He serves as a Senior Faculty/Lecturer and Director of Dental Medicine with the Dawson Academy. Dr. Wilkerson is a Past-President of the American Academy of Oral Systemic Health (AAOSH), Past-President of the American Equilibration Society (AES), Director of Dental Medicine at the Dawson Academy, Adjunct Professor of Graduate Studies, the University of Florida College of Dentistry, and former Associate Faculty and Special Lecturer, the L.D. Pankey Institute. He also authored the book, "The Shift, The Dramatic Movement Toward Health Centered Dentistry"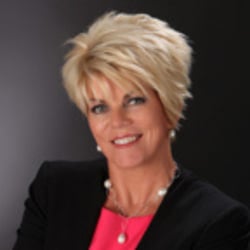 Jacque Russo, RN, DDS
Advisory Council Member - jacque@enviromedgroup.com
Jacqueline Russo's entire adult life has been dedicated to the study of the human frame, prevention and treatment of disease; helping people live their best possible lives.
As a co-founder of Wellness Works Group, Inc., Jacque partners with health care professionals committed to improving the longevity and quality of life of their friends, family and patients. She employs a multitude of technologies to aid in early detection of risk factors for disease and offer solutions that will decrease or eliminate these risk factors before disease ensues. Teaching others to live life in optimal health is her life's passion. It is not enough to live long, but to live long and live well.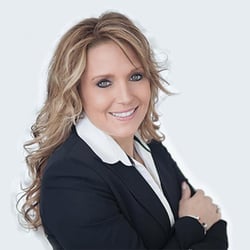 Stephanie Lodding, RDH
Advisory Council Member
Stephanie has been a full time practicing hygienist for 21 years. She specializes in cosmetic hygiene, lasers and oral systemic care of her patients, with 16 years of experience working beside one of the leading cosmetic dentists in the country. Stephanie is best known in the dental field as the "Half Million Dollar Hygienist."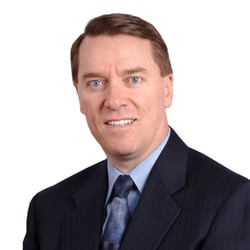 G. Lee Ostler, DDS
Advisory Council Member
Dr. Ostler lectures to dentists and physicians teaching them how to create and build professional interdisciplinary relationships. He is author of the Healthcare Professionals Networking Handbook, and The Physicians Resource Manual, along with numerous articles about the oral systemic connection and interdisciplinary patient co-management.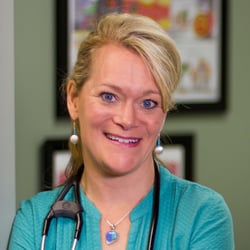 Amy L. Doneen, DNP, ARNP
Advisory Council Member
Amy L Doneen, DNP co-founded the Bale/Doneen Method and the Heart Attack & Stroke Prevention Center. She is a principal instructor in the Bale/Doneen Method, training other medical, dental and healthcare providers across the country. She is the owner and medical director of the sought-after private clinical practice in Spokane, Washington; The Heart Attack & Stroke Prevention Center, which serves patients from all over the world. Dr. Doneen is one of the nation's leading specialists in preventing heart attacks, stroke and diabetes. She is co-author of the bestselling book, Beat The Heart Attack Gene.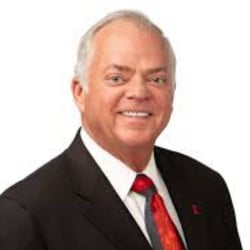 Bradley Bale, MD
Advisory Council Member
Bradley Bale, M.D. is an Adjunct Professor at Texas Tech Health Science Center, Medical Director of the Heart Health Program at Grace Clinic, Lubbock, Texas and runs a private practice in Gallatin, TN. Dr. Bradley Bale is one of the nation's leading specialists in preventing heart attacks, stroke and diabetes. He co-founded the Bale/Doneen Method with Amy Doneen in 2001. Their personalized approach of CV risk reduction has been effective enough to allow them to attach a 'guarantee' to their clinical practices. The results of their method demonstrating regression and stabilization of arterial disease has been published in several peer-reviewed journals.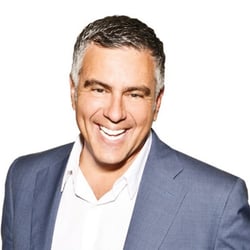 Gary Kadi
Advisory Council Member
Gary Kadi is a pioneer in leading the Oral Systemic Health Movement. His ground breaking documentary Say Ahh… is a go-to educational source for dental and medical practices, and hygiene, nursing, medical and dental schools. His mission is to have the public equate dentistry with over all health and for dentists and their teams to be a vital component of sustainable health and longevity. His trainings, educational workshops, and annual implementation coaching programs provide dental and medical teams a systematic process for team engagement and patient treatment acceptance. Gary and the teams he collaborates with are on a mission to get 30 million people healthier by the year 2020.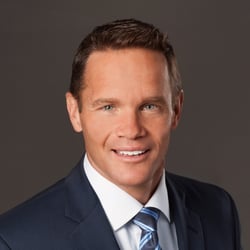 Steven J. Anderson
Advisory Council Member
For nearly 30 years, Steven J. Anderson has founded and lead a group of organizations that have made significant inroads into positive change in dentistry. He has pioneered leading dental case presentation methods that have allowed top practitioners to connect excellent clinical skills with patient acceptance. His management systems are at the heart of helping practices create and maintain a culture of success. He has teamed up with top dental clinicians to help dentists implement clinical protocols for treating periodontal disease with the latest science for total health. He has also helped lead the largest cause-related charity campaign in dentistry having raised and donated tens of millions of dollars to children's charitable causes.
He is Founder of the Total Patient Service Institute, co-founder of the Crown Council, Dental Warranty Corp, and Smiles for Life Foundation. He is also the author of numerous books including The Culture of Success – 10 Natural Laws for Creating the Place Where Everyone Wants to Work.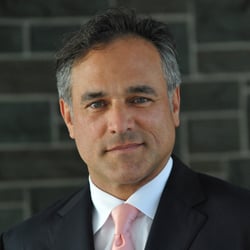 Marc Richard Moeller
Advisory Council Member
Marc Richard Moeller, Managing Director of the Academy of Orofacial Myofunctional Therapy, and Executive Director and Founding Board Chair of the Academy of Applied Myofunctional Sciences, has spoken on Orofacial Myofunctional Therapy in 25 countries to date and supported the facilitation of research, public health projects, clinical protocols, and curriculum development in OMT with over 50 universities, hospital groups, and governments around the world. Marc has spent the majority of his career working in business banking with experience in sales management, sales and marketing strategy, and integration of vertical business units across complimentary business lines.
He is a graduate of University of California, San Diego and is based in Los Angeles. Marc is an adjunct professor at the University of the Pacific Dugoni School of Dentistry. He speaks French, Spanish, Portuguese, and Mandarin Chinese.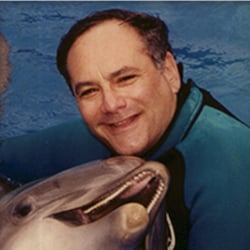 Bill Domb, DMD
Advisory Council Member
Dr. Bill Domb is a founding member of the American Academy for Oral Systemic Health, and the producer of the website ZT4BG.com. He founded the International Association of Ozone in Healthcare, currently its immediate past president.
He recently retired from busy high-tech practice in Southern California where his focus was on aesthetics but the practice has a number of other active centers such as headache-TMD, fresh breath, anesthesia and sedation dentistry, implantology, underlying biochemistry analysis, and minimally interventive/preventive services and the many uses of ozone. Bill is an international expert, speaker and researcher on the many uses of Ozone.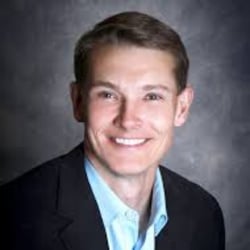 Charles Whitney, MD
Advisory Council Member
Charles Whitney, M.D. is double board certified in Family Medicine and Sports Medicine. He graduated from Jefferson Medical College in Philadelphia and completed his family practice residency at David Grant USAF Medical Center. He served as a physician in the United States Air Force before joining the University of Pennsylvania Health System, where he established his Concierge medical practice, Revolutionary Health Services, in 2003.
A leading national advocate of bridging the "oral-systemic gap" between dentistry and medicine, Dr. Whitney has been published in leading print and online dental trade journals, including Dentistry Today, Dentaltown, Journal of Cosmetic Dentistry, DentistryIQ.com and Dentalcompare.com. He also authored a four-part online CE course "A Comprehensive Review of Vascular Disease" for PennWell's INeedCE.com continuing education portal.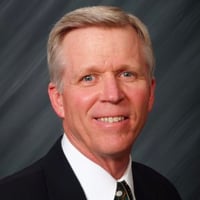 Dr. Mike Milligan
Advisory Council Member
Dr. Mike has completed advanced training in non-surgical gum treatment and the latest in patient protection procedures. He has also studied with the leading cosmetic and implant dentists in the country. Dr. Milligan is a member and past president of the McLean County Dental Society, and has been active in several civic and community endeavors. He is Founder and President of OralSystemicLink.net "Saving Lives through Oral-Systemic Health." He is a Founding Member, past Board Member, Past President, and Master Fellow of the American Academy for Oral Systemic Health. He is an expert in how the mouth affects the body and how to prevent many overall health problems through correct diagnosis and treatment of the mouth, including heart attacks, strokes, diabetes, Alzheimer's, sleep apnea, and many other concerns. Dr. Mike is also a certified myofunctional therapist and trained in the Buteyko breathing method. Dr Milligan has authored several articles and he speaks to healthcare groups nationwide.
Dr Milligan's written mission is "to help people live better." He enjoys spending time with his lovely wife, Karen, their four wonderful children, and their eight beautiful grandchildren.