Preceding the Southwest Dental Conference
Mark your calendars—bring your team and like-minded medical dental colleagues!

Are you ready to be part of revolutionizing interdisciplinary healthcare by uniting medicine and dentistry to empower a higher quality of life?
This event is nearly full! Don't miss your opportunity to join us!
Registration includes up to 6.75 CE and CME credits!
Dentist/Physician (Member) $199
Dentist/Physician (Non-Member) $280
Other Professional (Member) $99
Other Professional (Non-Member) $150
Hilton Anatole Dallas
2201 North Stemmons Freeway
Dallas, Texas 75207
Phone: 1-800-774-1500
RESERVATION DEADLINE: July 23, 2023
The hotel code for the group rate is: SWD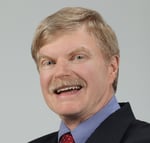 Name: Dr. Mark Cannon, DDS, MS
Speech Title: Why AAOSH? Saving Lives Everyday
Description: The oral cavity is the gateway to the body and the oral bacteria rapidly adjust to environmental and dietary changes to protect us and to process our nutritional needs. Viewing the mouth (and oral microbiome) as a gateway to the body makes sense since the connection between oral health and systemic health is now well established. One specific oral pathogenic strain has been causally linked to atherosclerosis and inflammatory Alzheimer's. But there is a solution! We have very potent prebiotics and probiotics that greatly influence the oral microbiome, helping to restore the balance between commensal and pathogen.
Learning Objectives:
The participant will learn the causes of oral disease that leads to systemic disease. Dysbiosis, a dis-balance of commensal, probiotic and pathogenic micro-organisms is responsible for either health or disease.
Concepts in the evolution of homo sapiens and the development of the human holobiont are constantly changing. We will "dig deep" into our evolutionary history.
Principles of evolution should guide all future treatment; all life is connected and all change effects all life. Increasing one probiotic strain may shift hundreds of strains in the microbiome. These shifts have epigenetic effects on the host. Research into our many chronic inflammatory diseases will be discussed and also what we can do to be healthier.
Probiotics and prebiotics are extremely efficient and beneficial in preventing disease. Preventive dentistry protocols need to incorporate prebiotic and probiotic therapy for long term success.
The participant will also learn the steps required to establish a "Patient Centric" practice and how it benefits the patients, team members and the entire practice.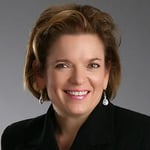 Name: Dr. Gina Pritchard
Speech Title: The Triple Thread to the Future You Desire
Description: What is the greatest threat to the future you desire?
In this presentation we will review the triple threat to a heart attack free and stroke free future we all desire. Even though preventable, heart attack and stroke are still the top health
crises responsible for premature death and disability. We will discuss the practical application
of testing and treatment for both the dental and medical teams. And we will review efficient
and successful integration of care plans between the two teams. The information in this
session is critically important to eliminate the triple threat in our own lives and the lives of our
patients.
Learning Objectives:
1. Consideration of implementation of additional testing not currently being offered in their
practice.
2. Recommending testing to patients at younger ages than previously thought to be necessary
prior to this presentation.
3. Patient education regarding the critically important need for integration of care plans between dental and medical practices.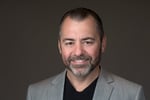 Name: Nathan Bryan, PhD
Speech Title: Nitric Oxide: The Mechanisms of Oral Systemic Link
Description: Nitric oxide is an essential molecule responsible for the regulation of blood flow and oxygen delivery to every cell in the body. Oral nitrate reducing bacteria contribute to the total body nitric oxide production thereby regulating blood pressure, exercise performance and inflammation. Disruption of the oral microbiome has been shown to increase blood pressure, eliminate the protective benefits of exercise due to disruption in nitric oxide production. Maintaining a healthy oral microbiome is essential for optimal health. Use of stringent antiseptics disrupt the oral microbiome, shut down nitric oxide production and cause an increase in blood pressure. Selective targeting of infectious pathogenic bacteria while maintaining the diversity of the oral microbiome should be a new therapeutic target for dental medicine professionals.
Learning Objectives:
1. Learn nitric oxide signaling in the human body.
2. Identify specific bacteria that are responsible for nitric oxide production.
3. Understand what leads to nitric oxide deficiency in patients.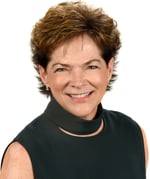 Name: Karen Davis, RDH, BSDH
Speech Title: Making Lemonade... and Other Strategies to Navigate Life's Stressors
Description: Life, and dentistry itself, are a tapestry of rewards and challenges, but some adversities become life-altering. How do we wear our professional hat while simultaneously grieving, struggling with depression or unexpected life challenges? The pandemic had an immediate and far-reaching impact on dentistry. What are effective strategies to navigate life's stressors? What can be gleaned from those in the business of not only making lemonade, but benefitting from it? This lemonade recipe may surprise you.
Learning Objectives:
1. Identify the impact emotional stressors have on quality of life and wellness
2. Examine science supporting a unique recipe for lemonade-making
3. Recognize health benefits from creating lemonade out of unexpected lemons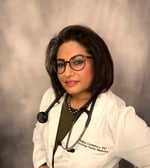 Name: Nur Chowdhury, MD
Speech Title: How to Become a Dental Detective and Why It Is Important
Description: In the quest to find underlying root causes of inflammation, which seems to be the catalyst to making plaque rupture a vascular event, I will describe how you can look at common physical signs that brings awareness to the risks of vascular disease for your patient. I'll begin with a story of my family's common denominator in CV events: periodontitis - inflammation of the gums. We will unveil how critical our dental colleagues are in saving lives.
Learning Objectives:
1. Learn to ask a better questions about family and personal history.
2. Be a life saver by carefully and efficiently looking for clinical signs that can be associated to inflammation and vascular disease.
3. Make alliances with the medical community and be an advocate for your patient.
Name: Oliver Gelles
Speech Title: Case Acceptance: a Candid Diagnosis & Treatment Plan
Description: Industry data shows that less than 34% of dental treatment recommendations are being answered with Yes! Do you know why? In this session, Oliver Gelles will discuss why treatment acceptance rates are so low, resulting in millions of lost dollars every year. He will also introduce some practical tips for reversing this alarming trend.
Learning Objectives:
1. The financial affordability gap
2. Disjointed case and fee presentation workflows
3. Awkward and stressful conversations about finances
4. Solutions that do not put the patient's needs first
5. Inconsistent follow-up protocols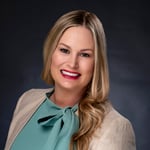 Name: Machell Hudson, RDH
Speech Title: Oral Systemic Connections 101: Medical Conditions with Dental Solutions
Description: The American Healthcare System is the most advanced and impressive healthcare system in the entire world. However, the United States only spends 2.7% of its healthcare expenditure on prevention. This is heartbreaking and an opportunity for our dental profession to step up and own our place as a leader within healthcare. More specifically, the profession of dental hygiene was created to prevent and treat oral diseases, but little did we know until recently just how critical our role in prevention was going to be.
Learning Objectives:
1. P4: Predict, Prevent, Personalize and Participatory Protocol
2. Oral and Systemic Connections 101

3. Collaborative Care: Where to Begin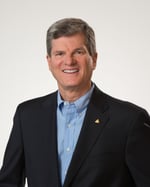 Name: DeWitt (Witt) Wilkerson, DMD
Speech Title: Integrative Dental Medicine(IDM): The Next Great Frontier
Description: IDM is the study of the critical role of Dental Medicine in complete health. This presentation will discuss the 3 key pillars of IDM: Inflammation, Airway & TMD.
Learning Objectives:
1. Attendees will receive the IDM Checklist
2. Attendees will understand how the 3 IDM pillars are linked to each other