2020 Scientific Session
A virtual,

GLOBAL

event!

-

August 28-29, 2020


Earn up to 16 CE or CME Credits!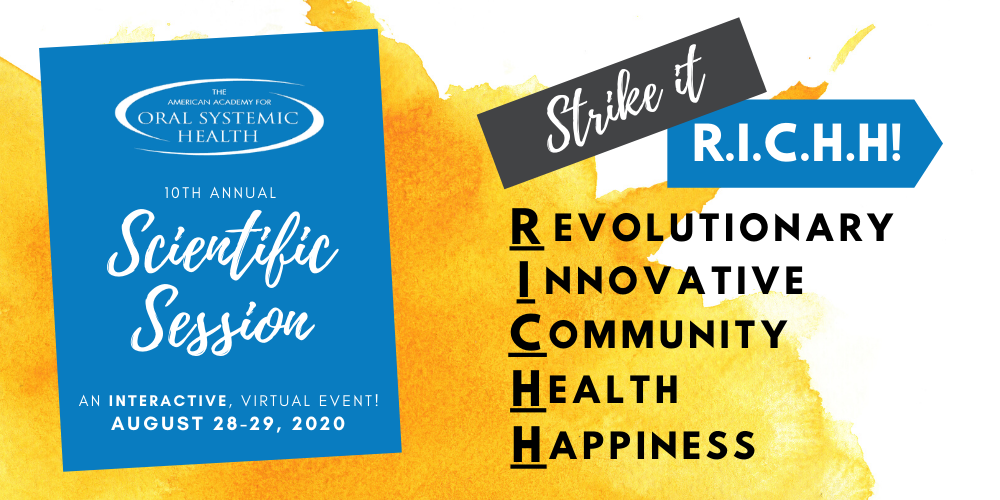 Working through these hard times with COVID and finding solutions for your practice!
Why attend AAOSH 2020?
We know that you have been "zooming" a lot, and worry that when you read AAOSH was going virtual you groaned, "Ugghh, not AAOSH too?" Well, fear not!
Experience a virtual event like NOTHING else you have done this year! Interact with other attendees, sponsors, and speakers!
Besides incredible timely content that will add value and revenue to your practice, we have devised some great surprises! Topics will include COVID-19 testing in the dental practice and the role of microbiome in a viral pandemic, along with newly premiered testing options offered by our AAOSH sponsors - Mitoswab, Viome, Oral DNA, Xlear. Even on the virtual platform, the sponsor booths will be highly interactive!

Most of us go to meetings for the fun and networking as much as for the content, and we have found some great ways to be sure you get that TOO! We will have virtual chat rooms, small size breakout rooms, workshops and special events with prizes, and live Q&A with panels for discussions. Small size breakouts will give you the chance to get extra time with speakers and colleagues alike, so everyone can become expert in something new, as well as to make new friends and contacts to keep in touch with until our next live meeting.
The information and takeaways will help position you and your practice for greater immediate success, with extra support and tools to help you wrap up this year and enter into 2021.
The oral bacteria effect the placental bacteria and the developing baby's health!
The Rise of Sugar and Its Impact on Health. No surprise, sugar is bad for you!
Detects cancer anywhere in the body- with only a cheek swab!
Learn how Dr. Momo Vuyisich wants to use diet to cure all chronic diseases
To be eligible for CME credit, you must choose CME option at registration and include your full name, title, and mailing address as you want it to appear on your certificate. Certificates will be mailed out after the annual session. It is the responsibility of the student, to check with the licensing agency of your state, country or province on CEU/CME requirements.
Register
Become an AAOSH Member to SAVE! Register for 2021 Annual Session, and 2020 Virtual is INCLUDED!
Doctor

2020 Virtual Only

Doctor

2021 (2020 Virtual Included)

Team

2020 Virtual Only

Student/Faculty

2020 Virtual Only

Team

2021 (2020 Virtual Included)

Member: $395

Member: $899
Non-Member: $999

Member: $150
Non-Member: $250
Member: $99
Non-Member: $150
Member: $749
Non-Member: $849
| | |
| --- | --- |
| Special Group Pricing! | If you are purchasing a doctor ticket for the virtual event, pay an extra $99 to bring your entire team (up to 10 people)! |
COCKTAILS & comedy
Thursday Night at 7pm CT!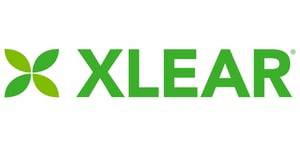 Thank you to XLEAR, for sponsoring this event!
A FREE EVENT! - anyone interested in comedy, fun, and an intro to the virtual event!
Join us for a FREE virtual cocktail hour, as a prelude to AAOSH Virtual 2020!