2020 Scientific Session
A virtual, GLOBAL event! -

August 28-29, 2020
Register for 2021 Annual Session and 2020 Virtual is INCLUDED!
Why attend AAOSH 2020?
We know that you have been "zooming" a lot, and worry that when you read AAOSH was going virtual you groaned, "Ugghh, not AAOSH too?" Well, fear not!
Experience a virtual event like NOTHING else you have done this year! Interact with other attendees, sponsors, and speakers!
Besides incredible timely content that will add value and revenue to your practice, we have devised some great surprises! Topics will include COVID-19 testing in the dental practice and the role of microbiome in a viral pandemic, along with newly premiered testing options offered by our AAOSH sponsors - Mitoswab, Viome, Oral DNA, Xlear. Even on the virtual platform, the sponsor booths will be highly interactive!

Most of us go to meetings for the fun and networking as much as for the content, and we have found some great ways to be sure you get that TOO! We will have virtual chat rooms, small size breakout rooms, workshops and special events with prizes, and live Q&A with panels for discussions. Small size breakouts will give you the chance to get extra time with speakers and colleagues alike, so everyone can become expert in something new, as well as to make new friends and contacts to keep in touch with until our next live meeting.
The information and takeaways will help position you and your practice for greater immediate success, with extra support and tools to help you wrap up this year and enter into 2021.
To be eligible for CME credit, you must choose CME option at registration and include your full name, title, and mailing address as you want it to appear on your certificate. Certificates will be mailed out after the annual session. It is the responsibility of the student, to check with the licensing agency of your state, country or province on CEU/CME requirements.
Register
Become an AAOSH Member to SAVE! Register for 2021 Annual Session, and 2020 Virtual is INCLUDED!
Doctor

2020 Virtual Only

Doctor

2021 (2020 Virtual Included)

Team

2020 Virtual Only

Team

2021 (2020 Virtual Included)

Member: $395

Member: $899
Non-Member: $999

Member: $149
Non-Member: $249
Member: $749
Non-Member: $849
| | |
| --- | --- |
| Special Group Pricing! | If you are purchasing a doctor ticket for the virtual event, pay an extra $99 to bring your entire team (up to 10 people)! |
A FREE EVENT! - anyone interested in comedy, fun, and an intro to the virtual event!
Join us for a FREE virtual cocktail hour, as a prelude to AAOSH Virtual 2020!
DETAILS COMING SOON!
Speakers
Full agenda coming soon!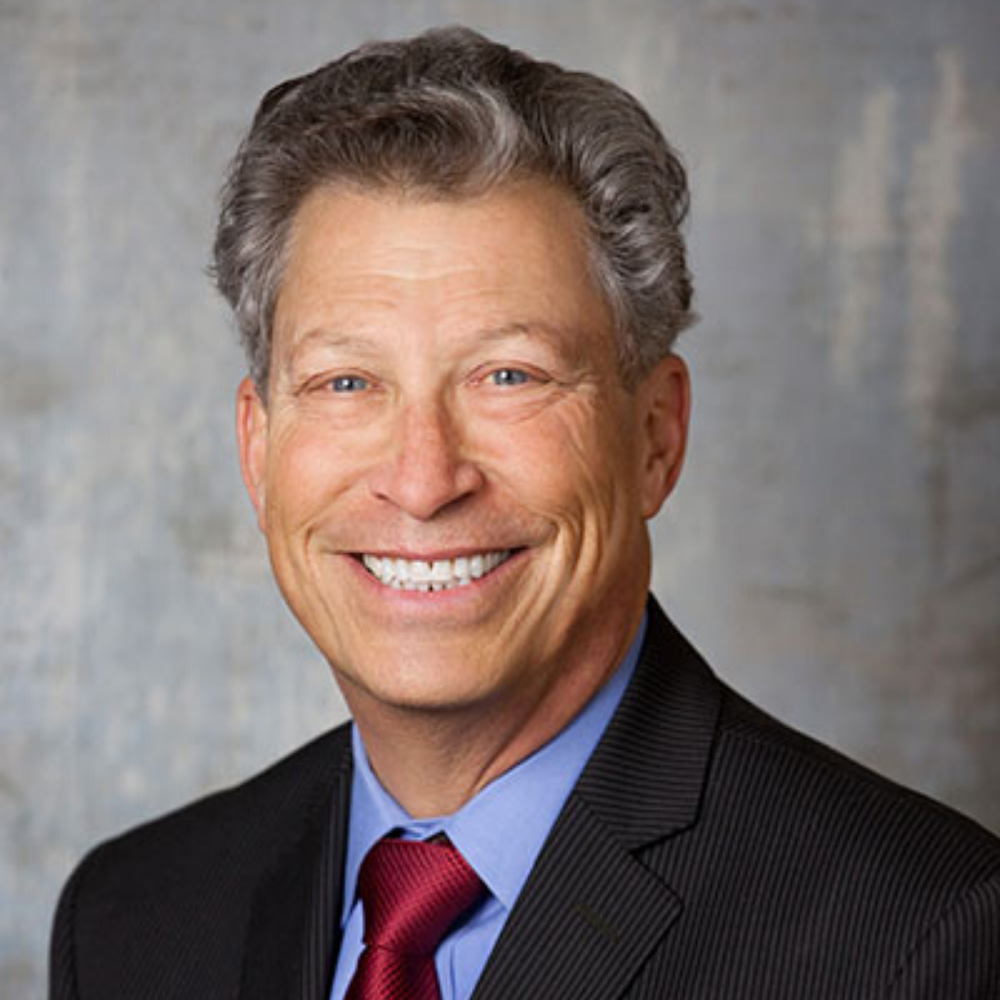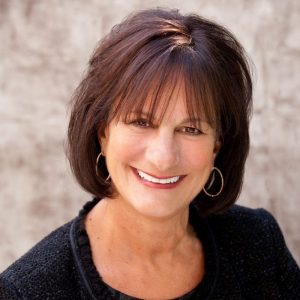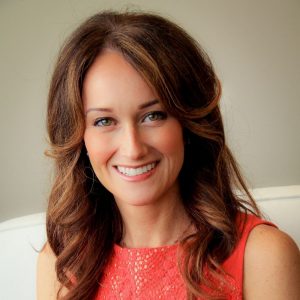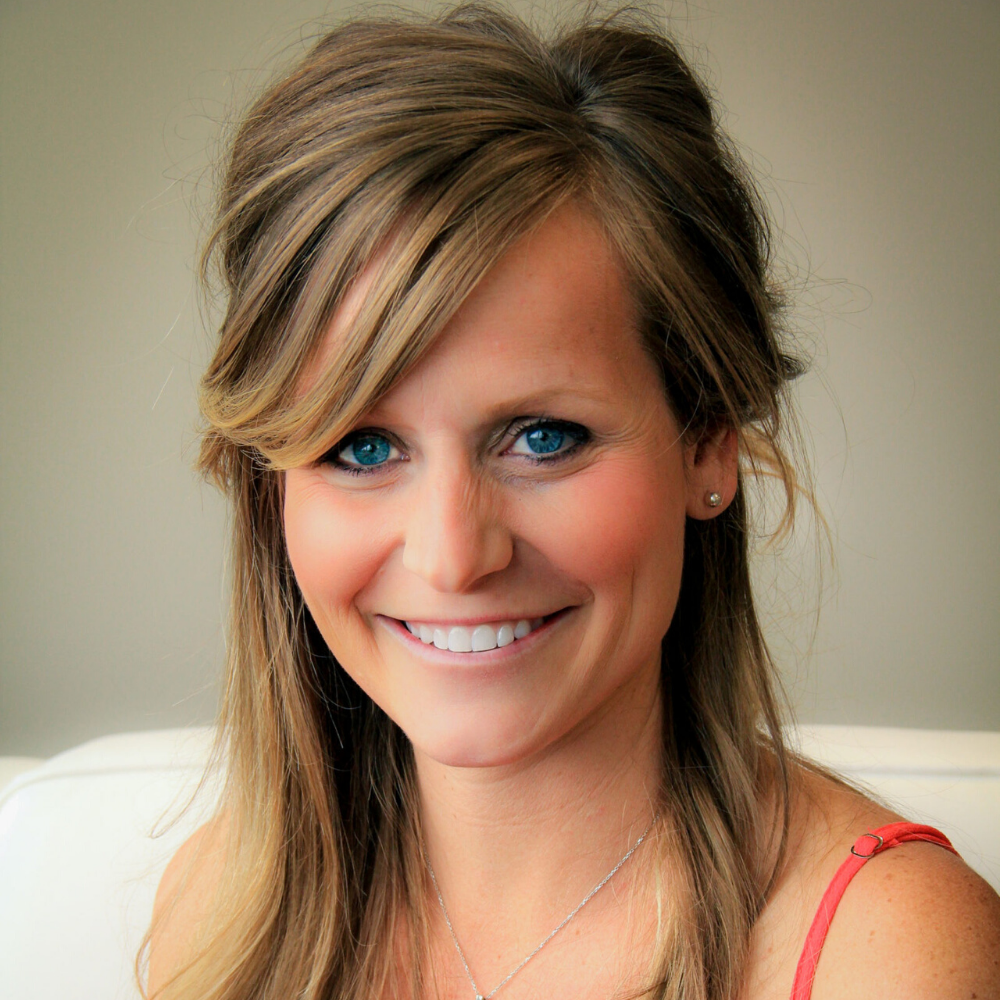 This is how we do it! Test Treat Repopulate to reduce the risk of vascular inflammation.
Sponsored by: ProBiora
Description: Test Treat Repopulate with the DHEmethod. We would like to share how we are collaborating with The Heart Attack and Stroke Prevention Center of Central Ohio to knock out oral pathogens and its effects on vascular inflammation. We know many clinicians are saliva testing and trying to reduce high risk bacteria for optimal oral and vascular health which is very difficult to do! Testing with salivary diagnostics, treating with targeted therapies and repopulating with oral care probiotics is key in reducing oral systemic inflammation which decreases the risks of heart attacks, strokes and diabetes.
Learning Objectives:
Implement your AAOSH knowledge into practice
Reduce the high risk oral pathogens
Decrease the risk of heart attacks, strokes and diabetes
Collaborate between medical and dental providers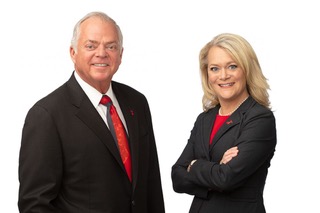 Enhance and save lives by offering the cure for arterial disease: Dentistry SAVES LIVES!
Description
This course will elucidate essential elements for establishing and maintaining cardiovascular wellness. The dental profession is positioned to play a profound role in this regard. Oral health care providers will learn concurrent health issues and physical traits their patients may have which heighten CV risk. Attendees will be informed about the wisdom of utilizing technology to detect asymptomatic CV disease (CVD). This course will provide education regarding inflammation as the cause of CVD. A special focus will be directed toward oral health as a cause of arterial disease and potential trigger of CV events. The Bale/Doneen Method bridges the gap between medicine and dentistry to promote arterial wellness. Students of this course will be in position to enhance their own CV health as well as their patients.
Learning Objectives
1. Recognize the impact of arterial disease throughout the world and in your practice!
2. Appreciate the numerous health issues identifiable in a dental practice that are associated with increased CV risk.
3. Create a care plan within your practice that highlights the arterial disease/inflammatory platform of the BaleDoneen Method.
4. Learn how you can assist your patients to allow their health span to match their life span.
5. Appraise the many root causes of arterial inflammation that involve the dental office.
6. Synthesize a clinical plan that promotes YOUR expertise within your community as a leader in promoting heart, brain and systemic arterial health.
Bio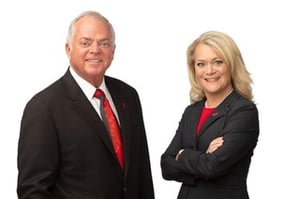 Dr. Bradley Bale and Dr. Amy Doneen are international leaders in the prevention of heart attacks, strokes and type 2 diabetes. They have worked together since 1999, cofounding the BaleDoneen Method, which has been shown in two recent peer-reviewed studies to effectively identify, stabilize and reverse cardiovascular disease. Drs. Bale and Doneen have been called "disease detectives" because their method uses leading-edge laboratory and imaging tests to check for hidden signs of arterial disease--and if it's found, to solve the mystery of why plaque is present, by tracking down and treating the root causes.
Dr. Bale and Dr. Doneen hold professorships at the Washington State University College of Medicine, the University of Kentucky College of Dentistry and the Texas Tech Health Science School of Nursing. They've taught their evidence-based approach to prevention to hundreds of medical and dental providers in their American Academy of Family Physicians-accredited Preceptorship Program for the prevention of heart attack, stroke and diabetes, offered twice a year in major cities around the US as a two-day CME/CE course.
They've given nearly 1,000 lectures at leading medical conferences globally and have published their scientific research in many peer-reviewed journals. One of their recent publications has been hailed as "landmark" because it was the first to identify periodontal pathogens as a contributing cause of cardiovascular disease. Dr. Doneen is Medical Director of the Heart Attack & Stroke Prevention Center in Spokane, Washington. Dr. Bale has a private clinical practice in Gallatin, TN. They are coauthors of the bestselling book, Beat the Heart Attack Gene: The Revolutionary Plan to Prevent Heart Disease, Stroke and Diabetes.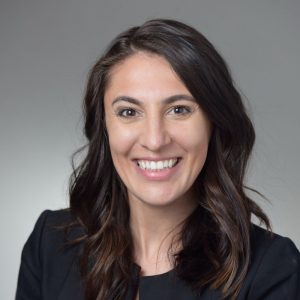 Connect 4: Bacteria, Saliva, Caries, and Overall Health
Sponsored by: ARKRAY
Description
Sometimes treating and preventing dental caries is the missing link to achieving systemic wellness for patients. Clinicians can use salivary diagnostics to identify markers for oral wellness through non-invasive means. We will connect four salivary measures of dental caries and patient wellness to discover the connection between tooth decay and overall health! Not only can these indicators screen for disease risk, patient health behaviors and therapies can be targeted and tracked to further motivate behavior change and refine treatment.
Learning Objectives
Identify 4 indicators for dental caries present in saliva.
Uncover the link between dental caries and overall health.
Use chairside screening to measure oral wellness and develop preventive treatment plans for dental caries.
Critically evaluate patient cases and design preventive treatment plans to address the patients unique risk factors.
Bio
Dr. Erinne Kennedy is an Ohio State University graduate and comes from Middleport, Ohio. She graduated from the Nova Southeastern University's College of Dental Medicine in 2015. Dr. Kennedy loved everything about dental school, especially being involved in organized dentistry. While in dental school she was involved with ASDA (American Student Dental Association) as a local vice president and national contributing editor. After dental school Erinne attend a one-year general practice residency at the VA Hospital in Baltimore, MD. Erinne has a passion for community health, and is a board certified in public health dentistry after completing a residency at the Harvard School of Dental Medicine (HSDM) in 2018. In May 2019, she graduated as the pioneer student at HSDM with a Master of Medical Science in dental education. She currently practices at the Alliance Dental Center, a dental office focused on wellness, in Quincy, MA.
She is a contributing editor for Dental Economics, and on the Junior Editorial board for Dental Entrepreneur Women (DeW). Dr. Kennedy's professional affiliations include: The American Dental Association, The American Association of Public Health Dentistry, The Massachusetts's Dental Association, and The Academy of General Dentistry.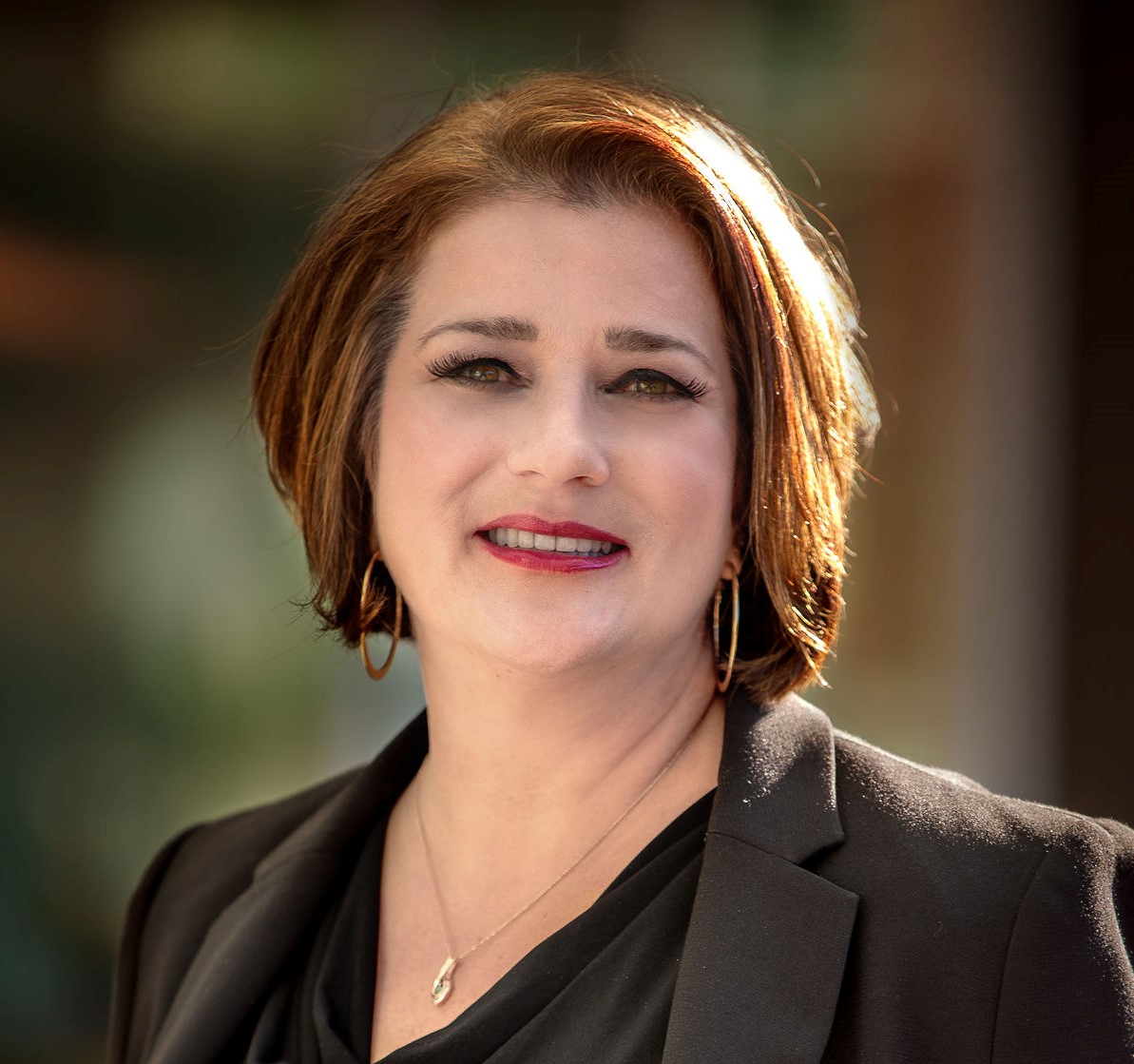 The Mouth Speaks Louder than Words - A healthy host needs a healthy mouth
Sponsored by: Bio-Botanical Research
Details coming soon!
Bio
Barbara K. Tritz RDH, BS, MSB is a registered dental hygienist with over 40 years of clinical experience. She practices in the office of Green City Dental in Edmonds, WA. She is also owner of Washington Oral Wellness in Kirkland, WA and is a practicing orofacial myofunctional therapist. Barbara received her AS degree in dental hygiene from Onondaga Community College in Syracuse, NY, a Bachelor of Science in dental auxiliary teacher education from the University of North Carolina, Chapel Hill, and a Master of Science in Business from Husson University in Bangor Maine. She continued her training in myofunctional therapy from the Academy of Orofacial Myofunctional Therapy in Los Angeles. Barbara's passion for all things dental spilled over to creating a blog, Queen of Dental Hygiene.net. She won the 2019 Hufriedy-ADHA Master Clinician Award this past June at the annual ADHA Conference in Louisville, Ky. Barbara can be contacted at barbaratritz@gmail.com.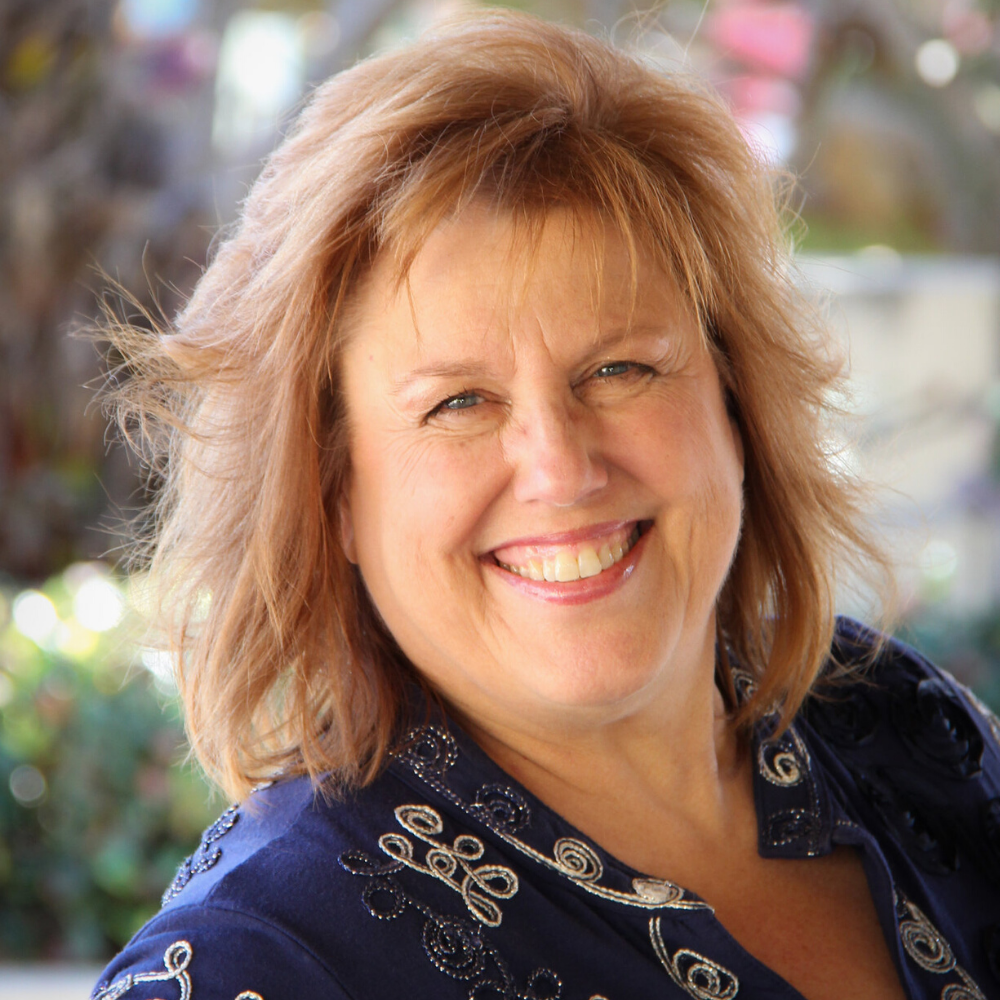 Sugar, Sugar, it's in everything. How do we eat nutritionally & avoid it?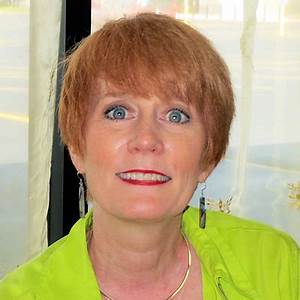 ICIM- International College of Integrated Medicine
Come learn about how small amounts of energy can urge the body to heal itself. Very common in Europe, your patients may actually know more than you do. I will try to make it a simple as possible.
Learning Objectives
Explain frequency medicines- student should be able to understand the theory and name at least 2 forms of frequency medicines
The student should be able to name at least 2 homeopathic remedies commonly found at conventional pharmacies.
The student will learn about Avagadro's number and should be able to name it.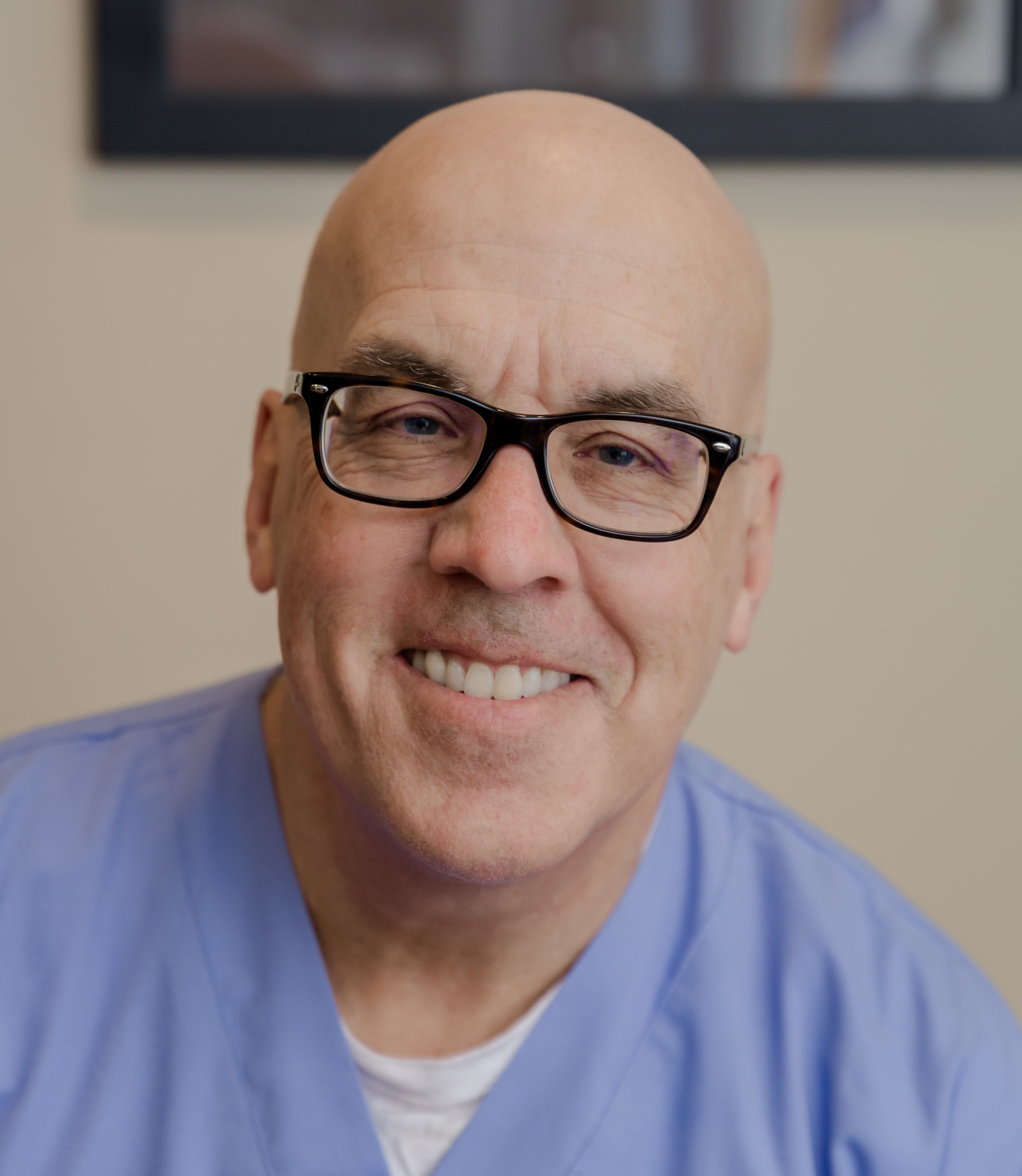 The PD-ACS Perio-Cardio Study: Short term results and long term implications for medicine and dentistry.
Course Description
The bi-directional relationship between periodontal and cardiovascular diseases suggests that the roles of both dental and medical providers must be expanded. Dentistry must play a greater role in cardiovascular disease management and medicine must become better at screening patients for the presence of oral sources of inflammation.

In this presentation we will reviews our preliminary findings from our study evaluating the effect that periodontal therapy has on cardiovascular recurrence. Based on these and other intervention results, many in dentistry and medicine have concluded that dentistry and medicine should work together to manage the patients they have in common. This course presents a realistic plan to do just that.
This is a fast-paced learn-it-today-use-it-tomorrow seminar which is supplemented with practice management materials which makes managing patient's oral and overall information easy and efficient. This course is designed for the entire dental team. Doctors and hygienists and the entire office team are strongly encouraged to attend together.

Learning Objectives
• Update current oral inflammation-cardiovascular research.
• Develop an in-office protocol for cardiovascular screening (which patients, what to look for, what to say, what to do).
• Develop a protocol for medicine to follow to determine which of their patients should be referred for dental evaluation.
• Develop efficient communication protocols with medical providers who treat common patients.

Bio
Timothy Donley DDS MSD is currently involved in cardiovascular research. He is in the private practice of Periodontics and Implantology in Bowling Green, KY. Dr. Donley is a sought-after international speaker whose courses are always highly rated. His forte lies in taking the latest research and packaging it in a way that makes sense. He lectures and publishes frequently on topics of interest to clinical dentists and hygienists. His current emphasis is on developing effective protocols to co-educate medical and dental providers to improve cardiovascular management.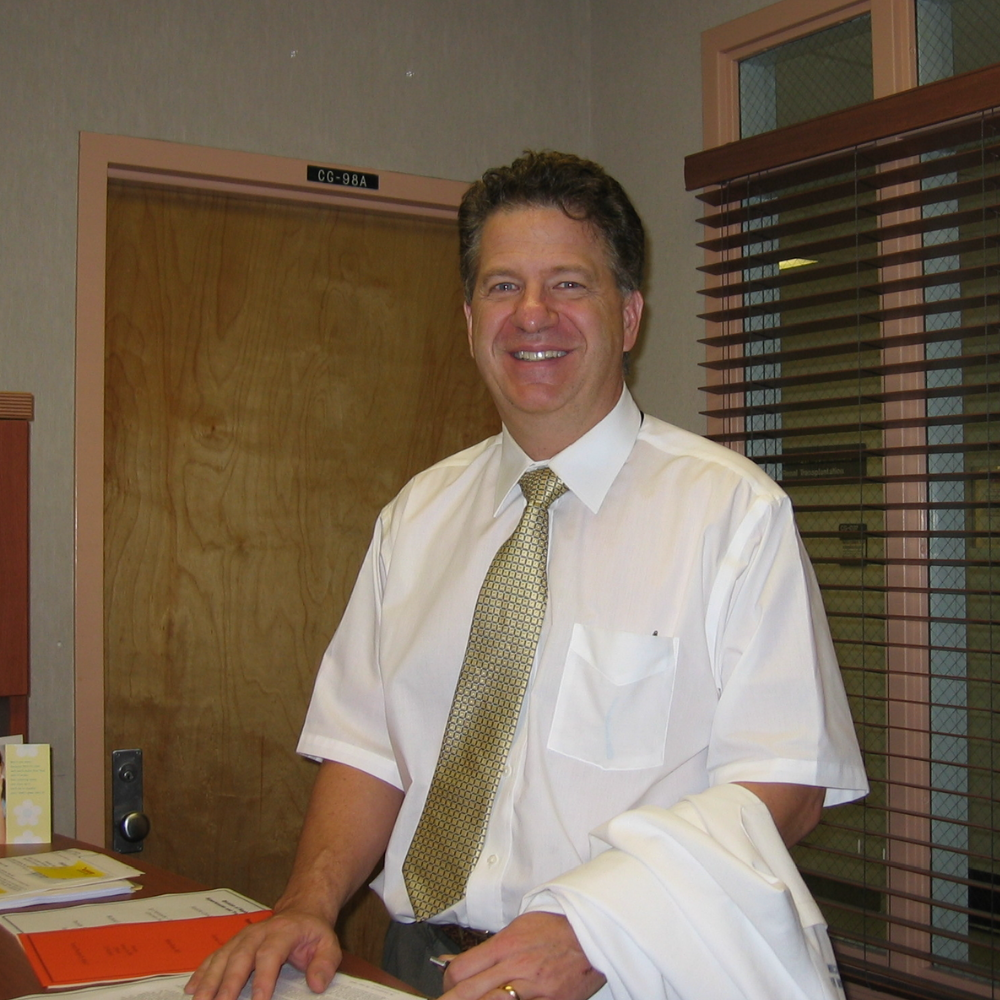 The Rise of Sugar and Its Impact on Health
Learning Objectives
To have a better understanding of the evidence that sugar (and especially fructose) might have in the epidemics of obesity and diabetes
To understand the biological mechanism by which fructose predisposes to obesity and why this nutrient is relatively unique in its ability to induces obesity and diabetes
To understand the evolutionary importance of fructose in the survival of species
Bio
Most of my research has focused on the pathogenesis of kidney diseases, but during the last 12 years our studies have also included studies of the pathogenesis of primary hypertension, insulin resistance and diabetes, diabetic nephropathy, and obesity. One of my major areas of research is on the pathogenesis of obesity, diabetes and metabolic syndrome, including the pathogenesis of fatty liver (nonalcoholic fatty liver disease) and chronic kidney disease. Much of this work has focused on the role of sugar (and particularly fructose) and its metabolite, uric acid. Our work on fructose led to the discovery that the preference for alcohol and sugar are linked, and this has led to a recent UO1 focusing on the role of fructokinase in alcohol use disorder.

2000-8/2003: Chief of Nephrology, Professor of Medicine and Pathology, Section of Nephrology, Baylor College of Medicine, Houston TX

9/2003-9/2008: Chief of Nephrology, Hypertension and Transplantation and J. Robert Cade Professor of Medicine, Professor of Physiology and Functional Genomics, Univ of Florida, Gainesville FL

10/2008-9/2017: Tomas Berl Professor and Chief, Division of Renal Diseases and Hypertension, Prof Medicine, Physiology and Biophysics, U of CO

03/2012-present: Professor of Medicine (4/8th FTE), Division of Nephrology, Eastern Colorado Health Care System, Department of Veteran Affairs, Denver, CO 80220

9/2017 to present: Tomas Berl Professor of Medicine, Division of Renal Diseases and Hypertension, U of CO

Dr. Johnson has researched, written & published numerous articles on Nephropathy, Renal injury, Uric Acid & Fructose in Metabolic Syndrom & kidney disease
Pediatric Cancer Diagnosis and Oral Management
Details coming soon!
Bio
Juan F. Yepes DDS, MD, MPH, MS, DrPH is an associate professor in the Department of Pediatric Dentistry at Indiana University School of Dentistry in Indianapolis, Indiana. Juan F is also an academic scholar at the Department of Pediatric and Community Dentistry, University at Buffalo. Juan F. is a dentist (DDS) and a physician (MD) from Javeriana University at Bogota, Colombia. In 1999, Juan F. moved to the USA and attended the University of Iowa and the University of Pennsylvania where he completed a fellowship and residency in Oral and Maxillofacial Radiology and Oral Medicine respectively in 2002 and 2004. In 2006, Juan F. completed a Master in Public Health (MPH), and in 2011 a Doctoral Degree in Public Health (DrPH) both with emphasis in Epidemiology at the University of Kentucky College of Public Health. In 2008, Juan F. completed a residency program in Dental Public Health at University of Texas, Baylor College of Dentistry. Finally, Juan F. completed the residency program and Masters of Science degree in pediatric dentistry at the University of Kentucky in 2012.
Juan F. is Diplomate of the American Board of Oral Medicine, American Board of Dental Public Health, and American Board of Pediatric Dentistry. Juan F. was the section head of oral and maxillofacial radiology at the University of Kentucky for 6 years (2004 to 2009). Juan F. is an active member of the American Academy of Pediatric Dentistry, American Academy of Oral Medicine, American Medical Association, Hispanic Dental Association, American Academy of Oral and Maxillofacial Radiology, American Association of Public Health Dentistry, International Association of Dental Research, International Association of Dentomaxillo-Facial Radiology, and American Dental Association. Juan F. is a fellow in dental surgery from the Royal College of Surgeons at Edinburgh, Scotland. Juan F. is in the editorial board of Oral Surgery, Oral Medicine, Oral Pathology, Oral Radiology and Pediatric Dentistry. Finally, Juan F. research and teaching interest are in the area of oral medicine, oral radiology and oral pathology in children.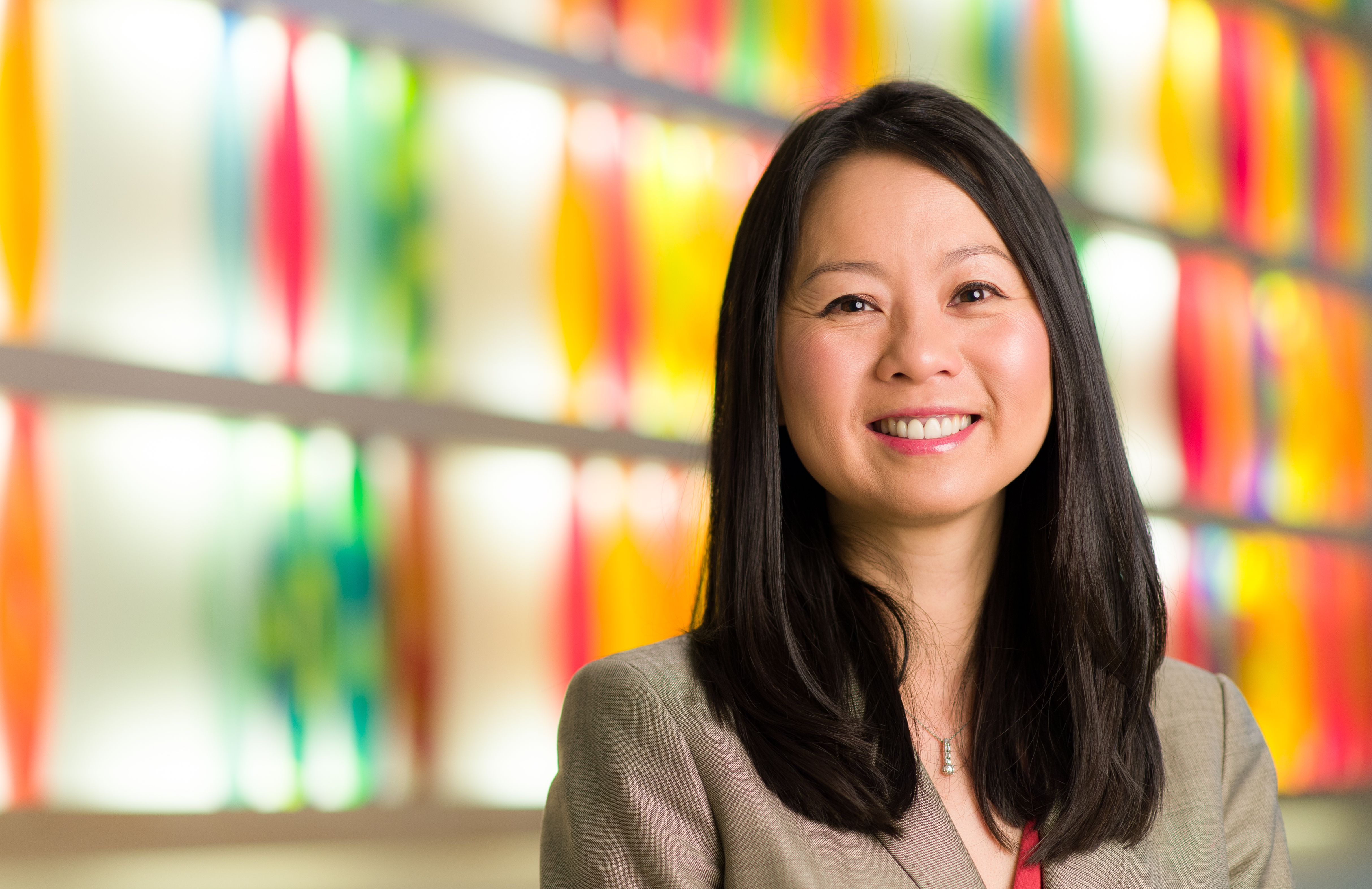 How Diet and Dietary Habits Impact ENT and Systemic Health in Children
Learning Objectives
1. Understand the epidemic of acid reflux in children, from excessive dairy and sugar, leading to chronic ENT symptoms, resulting in overmedication and misdiagnosis
2. Understand how diet and dietary habits impact acid reflux systemic inflammation
3. Learn how dietary counseling and diet changes can "cure" chronic symptoms and improve systemic health in children
Bio
Dr. Julie Wei is an internationally recognized award-winning Pediatric Otolaryngologist (Ear, Nose and Throat Specialist for children), speaker, author of A Healthier Wei and co-author of Acid Reflux in Children, researcher and mother.
She believes that many children suffering from runny noses, allergy symptoms and sore throats are being misdiagnosed and overmedicated. Using wisdom from both Eastern and Western medicine, Dr. Julie Wei has helped thousands of children reclaim a healthy lifestyle by curing what she has termed the "Milk and Cookie Disease" (MCD). Her goal is to empower people across the globe to make simple dietary and lifestyle changes, and revolutionize how we define and provide for children's health and well-being.
"What I've observed is that many of my patients are not actually sick. Yes, they do have symptoms and feel miserable, and they may even be chronically unwell — but they aren't sick in a medical sense. What's wrong is something medicines won't cure. They've got what I call the 'Milk & Cookie Disease.'" – Dr Julie Wei
Details coming soon!
Bio
Dr. Vidam Backman, Walter Dill Scott Professor of Biomedical Engineering, Northwestern University, Chicago, IL. He is also a professor of medicine in oncology and biochemistry and molecular genetics at the Feinberg School of Medicine. Backman is program leader in cancer and physical sciences at the Robert H. Lurie Comprehensive Cancer Center and a member of the Chemistry of Life Processes Institute.
Ph.D. Medical Engineering and Medical Physics, Harvard University - MIT, Cambridge, MA
M.S. Physics, MIT, Cambridge, MA
M.S. Physics, St. Petersburg Polytechnic Institute, St. Petersburg, Russia
B.S. Physics (Hons), St. Petersburg Polytechnic Institute, St. Petersburg, Russia
The Developing Microbiome- How can we change the health of children, before they are born?
Diagnostic Technology Panel- What's new and exciting in diagnosis
Panel discussion- led by Dr. Mark Cannon, researchers will discuss the diagnostic tests and Dr. Cannon will explain clinical uses.
Details coming soon!
Bios
Mark Cannon, DDS
Mark L. Cannon received his Doctorate of Dental Surgery from the University of Nebraska and then attended Northwestern University for his Masters of Pediatric Dentistry. He completed his residency at Children's Memorial Hospital and received his Diplomate status by the American Board of Pediatric Dentistry. He is a past president of the Illinois Society of Dentistry for Children, a Professor of Otolaryngology, Division of Dentistry at Northwestern University, Feinberg School of Medicine, and a member of the International Association of Pediatric Dentistry. In addition to maintaining a large private practice in the suburbs of Chicago, he is the Research Coordinator of the residency program at Ann and Robert Lurie Children's Hospital, Chicago, Illinois. Dr. Cannon has presented guest lectures at the University of Athens, Greece, Sao Paulista State University, UNESP, Aracatuba, Brazil, University of Texas- Houston, University of Alabama-Birmingham, and at the University of Illinois, Chicago, Department of Pediatric Dentistry.
Dr. Momo Vuyisich
Momo Vuyisich is a founder and Chief Science Officer of Viome. He is also an Adjunct Professor at the University of New Mexico and New Mexico Tech. Besides providing scientific leadership at Viome, Momo focuses on product development, clinical accreditation, and clinical research.
Besides providing scientific leadership, I focus on product development, conversion of RUO assays into CLIA LDTs, and clinical research. I am also an Adjunct Professor at University of New Mexico (UNM) and New Mexico Tech (NMT).
Before founding Viome, I worked for 12 years as a scientist at Los Alamos National Laboratory (LANL), where I was the leader of the Applied Genomics team. My team's research focused on developing and applying modern genomics to the areas of gut microbiomes, host-pathogen interactions, microbial inter-species interactions, pathogen detection, cancer biology, toxicology, infectious diseases, antibiotic resistance, forensics, etc. I also helped set up several turn-key genome centers in Africa and Asia, and provided complete staff training in laboratory methods and bioinformatic analyses.
Dr. Guru Banavar
With IBM, I led the team that developed Watson, an artificial intelligence system that continues to transform the whole AI discipline. I'm proud to have represented my team's work on the world's most prestigious stages including the Nobel Prize and the Turing Lecture.
Over the last two decades, I've realized that to improve any industry, whether it be education, health care, cities, transportation, energy, housing, or food, the most effective change can be made through a deep understanding of what is going on within the system -- and data is the tell all that brings any system to life!
Dr. Sri Venkatesh Ganeshan
Dr. Sri Venkatesh Ganeshan MD serves as Chief Medical Officer to Iliad. A graduate of the All India Institute of Medical Sciences, New Delhi, India, Dr. Ganeshan's expertise resides in the therapeutic areas of Oncology, Urology, Transplant, Immunology, Dermatology, Hepatology, Virology and Neurodegenerative disorders.
Dr. Geneshan has vast experience in delivering organizational goals through project leadership, extensive clinical and administrative experience, and thorough knowledge of multiple therapeutic areas. As a former executive at Astellas Pharma US, Dr. Ganeshan launched two first in class compounds with great success. Successful in recognition of opportunities and facilitation of efforts to improve process, product knowledge and clinical outcome, Sri has proven ability in building productive associations with clinicians, researchers and administrators in pursuit of expanded understanding of disease and treatment options. Dr. Ganeshan brings extensive Clinical trial study management and regulatory affairs experience to Iliad, including clinical trial design, study medical monitoring, pharmacovigilance, and vendor management. Dr. Geneshan is discussing mitochondrial health determination by buccal cheek swabs.
Details coming soon!
Bio
Dr. Michael Gelb is an innovator in airway, breathing, sleep, and painful TMJ disorders pioneering Airway Centric.™ Dr. Gelb has studied early intervention for sleep disordered breathing (SDB) specializing in how it relates to fatigue, focus, pain, and the effects all of these can have on family health.
Dr. Gelb received his D.D.S. degree from Columbia University School of Dental and Oral Surgery and his M.S. degree from SUNY at Buffalo School of Dental Medicine. He is the former Director of the TMJ and Orofacial Pain Program at the NYU College of Dentistry and is currently Clinical Professor in the Department of Oral Medicine and Pathology at the NYU College of Dentistry. He has pioneered a new paradigm in preventive public healthcare named Airway Centric™. He was awarded Diplomate of the American Board of Orofacial Pain in 1995.
Dr. Gelb is a co-inventor of the NORAD, or Nocturnal Oral Airway Dilator appliance that reduces snoring by positioning the patient's tongue and jaw so that airways stay open. He has invented a new line of Airway, Performance and Pain over-the-counter products also called Airway Centric™. Dr. Gelb recently co-founded the American Academy of Physiologic Medicine and Dentistry (AAPMD) and a non-profit to prevent the proliferation of chronic disease in the U.S. based on airway, sleep and breathing awareness, research and education.