For the Health of It: Growing Our Children to Reach Genetic Potential
Webinar Date: Friday, August 14, 2020 @ 12pm CT
Presented by Barbara Tritz, RDH, BS, MSB
Available for 1 CE Credit
| | |
| --- | --- |
| | Webinars from 2015 and on are available for CE credit - a member only benefit! Interested in becoming a member? CLICK HERE to learn more. |
Learning Objectives
1. Identity Orofacial Myofunctional Disorders
2. Understand why myofunctional health and therapy are an important part of oral and systemic
wellness
3. Develop awareness in how myofunctional therapy may help in preventing and healing
periodontal disease, caries, xerostomia, and malocclusion.
4. Develop awareness in how to help our clients grow a healthy face and airway.
Speaker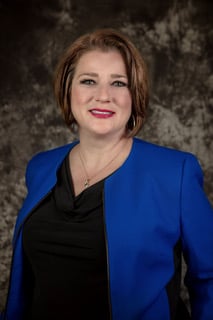 Barbara Tritz, RDH, BS, MSB
With more than 40 years of clinical experience as is a registered dental hygienist and periodontal therapist, Barbara K. Tritz's goal is to inspire oral health and wellness through education by working with world class dental teams to transform the way we look at the oral-systemic connection. Employing and constantly learning both traditional and novel-nontraditional skills allows her to offer the most comprehensive oral health and preventative care that enables patients to be truly healthy. She currently practices in the office of Green City Dental in Edmonds, WA, is the owner of Washington Oral Wellness in Kirkland, WA, and is also a practicing orofacial myofunctional therapist. Known as the Queen of Dental Hygiene, her continual efforts on the forefront of biological dentistry and integrative health brought her to utilizing the Biocidin family of products. Biocidin and the oral line, Dentalcidin, have become essential tools to effectively support her patients holistically in the office and while at home.