Healthy Patients, Thriving Practice!
Webinar Date: Friday, January 17, 2020
Presented by Katy Cameron, RDH, Kathryn Gilliam, BA, RDH, FAAOSH, and Machell Hudson, RDH
| | |
| --- | --- |
| | Webinars from 2015 and on are available for CE credit - a member only benefit! Interested in becoming a member? CLICK HERE to learn more. |
Course Description
Wouldn't it be wonderful to look back at some of America's most successful dental practices to discover the secrets of integrating Oral-Systemic Protocols? In this Exclusive AAOSH Member Webinar, we've invited top Preventive Specialists to share behind the scenes tactics to:
Patient Education
Double hygiene productivity
Decrease cancellations and no-shows for hygiene visits
Decrease Stress for the Dentist and Hygienists
Is HEALTH one of your 2020 goals? Join us on The Path to Whole Health Care AAOSH Member Webinar.
Learning Objectives
Why it is important to improve the patient experience and improve overall health
Why this is important to productivity and overall business health
Why it is important to elevate communication beyond the mouth
How to efficiently integrate these into the patient experience
Speakers
Katy Cameron, RDH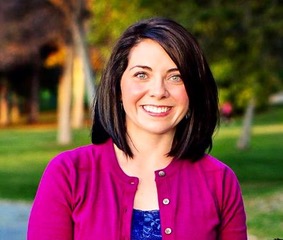 Katy Cameron has been a Dental Hygienist for almost 15 years and a Laser Assisted Periodontal Therapist for 13 years. She studied Comprehensive Hygiene at the Las Vegas Institute for Advanced Dental Studies, an international institute dedicated to the progression of the dental profession. Katy holds an Associate Fellowship status in the use of dental lasers through the World Clinical Laser Institute and is in current pursuit of her Mastership status in laser use. As a Periodontal Therapist, she is successful in her techniques of periodontal therapy and understanding of the oral microbiome. Katy emphasizes in the integration of nutrition and has expertise in oral systemic health. She is a proud member of The American Academy for Oral and Systemic Health working towards her Fellowship membership. Katy is also a cohost with Machell Hudson to the recent podcast Reflection Health on the Dental Network Podcast channel one created by the founders of the famous A Tale of Two Hygienists Podcast. Katy became a Specialty Hygiene Coach with PDA in June 2018 and especially loves speaking at the hygiene breakout during PDA events.
Kathryn Gilliam, BA, RDH, FAAOSH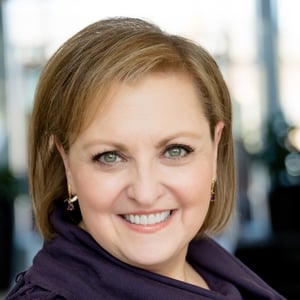 Kathryn Gilliam, BA, RDH, FAAOSH, is an advocate for incorporating the latest scientific research on the multiple oral – systemic links into practical clinical protocols.
Kathryn's interest in the medical side of dentistry led her to years of advanced study into the oral-systemic links, including twice graduating from the prestigious Bale Doneen Preceptorship for Cardiovascular Disease Prevention for Healthcare Practitioners, and in 2018, she earned a fellowship of the American Academy for Oral Systemic Health.
Having completed advanced study in adult learning through the Lioness Principle Transformational Training Level I and II, Kathryn excels in coaching dental professionals to elevate their standard of care with protocols based on sound scientific principles and proven strategies for optimal patient care and outstanding practice growth.
Kathryn has been on the front lines of early detection of head and neck cancer throughout her career and serves as the Director of Education for Oral Cancer Cause. Kathryn is an honors graduate of the University of Nebraska and The University of Texas Health Science Center Dental Branch.
Kathryn is a faculty member and dental hygiene specialty coach for the Productive Dentist Academy. She is a national speaker sponsored by MicrobeLinkDX and Care Credit and is a key opinion leader for CloSYS and StellaLife.
Kathryn has published multiple articles and continuing education courses. After 30 years as a dental hygienist, Kathryn still loves and is passionate about her career as a dental hygienist and she feels her purpose is to love her patients back to health.
Machell Hudson, RDH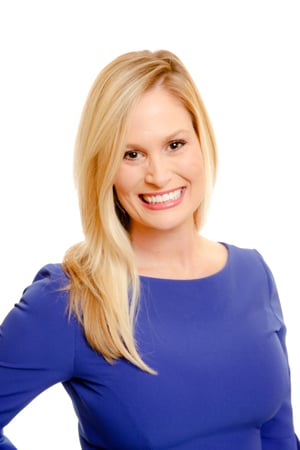 Machell Hudson, RDH, is the Director of Oral/Systemic Wellness for Granbury Dental Center and a Hygiene Consultant with Productive Dentist Academy. She fell in love with dentistry at 24 when she became a dental assistant and earned her hygiene degree through Tarrant County College. She has worked as a hygienist for Dr. Bruce Baird at Granbury Dental Center for 10 years where she has applied her passion for hygiene and helping people.
A member of the American Academy of Oral Systemic Health (AAOSH), Machell serves on the AAOSH marketing committee and leadership track. She holds an advanced laser and arterial wellness certification through the BaleDoneen Method® Preceptorship. Machell shares that she feels blessed to have a job where she is able to positively impact the lives and health of her patients who she considers as family.