How Oral Care Probiotics Can Enhance Your Patients' Oral-Systemic Health
Webinar Date: Wednesday, October 3, 2018
Presented by Patti DeMatteis, RDH, ASDH
| | |
| --- | --- |
| View Recording | Webinars from 2015 and on are available for CE credit - a member only benefit! Interested in becoming a member? CLICK HERE to learn more. |
Course Description
This course will take you through the origin of oral care probiotics, brief science and mechanism of action, how they work, what their benefits are, how they are best used daily and finally, how they will enhance the success of dental treatments and procedures.
Learning Objectives
Attendees will learn
What are oral care probiotics
Learn how oral care probiotics work and their mechanism of action
Learn how the daily use of oral care probiotics will enhance and prolong your patient's dental health
Learn how oral care probiotics work symbiotically with other treatments and procedures
Learn how to implement the use of oral care probiotics into your practice
Understand the differences between oral care probiotic products
Recognize how oral care probiotics lead to better patient outcomes
Speaker Bio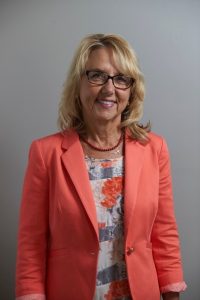 After practicing for twenty-five years as a periodontal therapist, Patti DeMatteis founded Dental Hygiene Excellence (DHE) in 1997. DHE is a clinical coaching company for dental professionals created from a clinician's perspective as a result of the daily frustrations in dentistry that interrupt our patients receiving the best care possible. Co-Owners and dental hygienists, Patti DeMatteis and Lora Boukheir envisioned transforming dental teams to become well aligned and prepared each day for the work ahead of them so that they could build and retain a practice of happy, healthy patients. Patti is a founding member of The American Academy for Oral Systemic Health, a Preceptor for the Bale/Doneen Method for heart attack and stroke prevention, and a managing partner of the Heart Attack and Stroke Prevention Center of Central Ohio . Her passion for dentistry focuses on comprehensive patient care and helping dental colleagues enjoy their profession in the fast-paced oral -systemic movement to prevention and wellness.