Oral Systemic Health During the COVID-19 Pandemic: Oral and Cardiovascular Concerns
Webinar Date: Wednesday, July 22, 2020 @ 12pm CT
Presented by Barbara McClatchie, DDS and Eric Goulder, MD, FACC
Available for 1 CE Credit
| | |
| --- | --- |
| | Webinars from 2015 and on are available for CE credit - a member only benefit! Interested in becoming a member? CLICK HERE to learn more. |
This webinar focuses on how oral systemic dental and medical practitioners have changed their office procedures and how an inflammation based medical practice is perfectly set up to decrease the risk of its patients from the Coronavirus SARS2. By working together, the dentist and the medical practitioner can lower the risk to their patients of complications from this novel coronavirus.
Learning Objectives
1. How can the use of hydrogen peroxide products by the patient reduce their oral viral and bacterial load while waiting to see their dental team.
2. Is this viral pandemic primarily a respiratory infection, or perhaps an arterial infection using the respiratory system as the mode of transmission.
3. Is the treatment of the disease an antiviral agent or perhaps arterially directed anti-inflammatory medications already in use by Bale Doneen providers
What You Can Immediately Implement
1. Oral probiotics can actually help attack the virus and bacterial load with hydrogen peroxide.
2. Brushing with 1.7% hydrogen peroxide Gel at the start of a dental visit can help protect the team from viral aerosols.
3. Use of an ACE inhibitor or Angiotensin Receptor blocking drug for hypertension can reduce complications from the novel coronavirus.
Speakers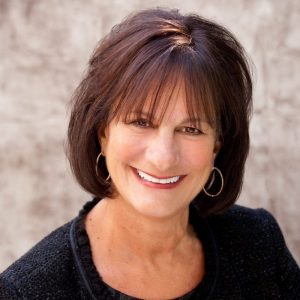 Barbara McClatchie, DDS
Dr. Barbara McClatchie, DDS is on a mission to enrich the quality of life for every person she meets. Her practice, Complete Health Dentistry of Columbus, employs a team of professionals specializing in general restorative dentistry and uses researched-based methods that ensure optimal oral, mouth and heart health.
As an accredited provider of the Bale Doneen Method, she works in partnership with the Heart Attack Stroke Prevention Center of Central Ohio and supports other dentists to help patients prevent heart attacks and strokes. She is a founding member of American Academy of Oral Systemic Health, an organization bringing medical and dental professionals together as patient advocates for better patient outcomes.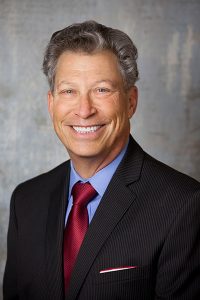 Eric Goulder, MD, FACC
Dr. Eric Goulder, MD, FACC is the founder of the Heart Attack Stroke Prevention Center of Central Ohio (HASPC), which opened in July 2017 in Worthington, Ohio. After graduating from The Ohio State University College of Medicine in 1976, he worked for twenty years at Riverside Methodist Hospital in Columbus, Ohio. He then worked for ten years as a cardiologist, affiliated with Marietta Memorial Hospital, until he opened the HASPC of Central Ohio. In 2012, Dr. Goulder was introduced to the Bale Doneen (BD) Method, which incorporates the most current, research-based information along with painless non-invasive tests, simple blood tests and genetic information to help predict and prevent heart attacks and ischemic strokes. He has since become an accredited provider of the BD Method. At the HASPC, Dr. Goulder will check and treat patients for hidden heart attack and stroke risk using the BD Method, which is employed by hundreds of practitioners worldwide.