Prions, Viruses, Chronic Systemic Disease and Dentistry
Webinar Date: Wednesday, March 21, 2018
Presented by William D. Nordquist DMD, MS
| | |
| --- | --- |
| | Webinars from 2015 and on are available for CE credit - a member only benefit! Interested in becoming a member? CLICK HERE to learn more. |
Course Description
Recent studies are now pointing toward herpesviruses as an extremely important component of periodontal disease, as well as, Alzheimer's disease. Similar, if not, identical folded-over prions implicated in Creutzfeldt–Jakob disease (CJD) and "mad cow disease" [bovine spongiform encephalopathy (BSE)] are also the hallmark of Alzheimer's Disease and diabetes. To exacerbate an already complicated biofilm mixture, oral spirochetes are reported to be the predominate active bacterial constituent encased within Beta Amyloid(Aβ) in Alzheimer's disease and diabetes. These serious factors weave together to form a complicated web that at least partially explains why Alzheimer's disease and diabetes have been shrouded in mystery for decades.
Learning Objectives
This seminar will attempt to explain and simplify the relationship between oral and systemic disease.
Strategies will be discussed to impower dentists to positively influence their patients to first avoid chronic disease in the first place, plus help reverse existing symptoms by simple changes in oral hygiene and lifestyle choices.
When underlying causes of chronic disease are understood, it is easier to achieve compliance in our patients necessary for their long-term health and a disease-free life.
A discussion of problems managing prions as a constituent of Alzheimer's disease and diabetes will be debated as related to sterilization procedures in dentistry.
Speaker Bio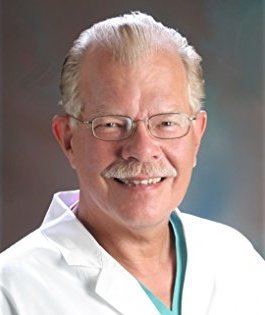 Dr. William Nordquist is an Oral Biologist with a Post-Doctoral Master of Science in Oral Biology. He is board certified by the American Board of Oral Implantology(ABOI) and an Honored Fellow in the American Academy of Implant Dentistry(AAID). He has published numerous scientific articles and books on both the subjects of implant dentistry and chronic diseases as they relate to periodontal disease. Three of his previous books, The Stealth Killer, The Silent Saboteurs, and Chronic Disease Unfair ly Targets Women put forward the relationship between chronic diseases and specific bacteria called, spirochetes. He presently splits his time between research, writing, and a private dentistry practice in San Diego California.
Dr. Nordquist has no conflicts of interest related to the lecture material.