Dementia and the Dental Impact
Webinar Date: Friday, April 19, 2019
Presented by Anne O. Rice RDH
| | |
| --- | --- |
| (the information in the webinar was current at the time it was taped) | Webinars from 2015 and on are available for CE credit - a member only benefit! Interested in becoming a member? CLICK HERE to learn more. |
Course Description
Every 65 seconds someone in the United States is diagnosed with Alzheimer's disease which is the most common form of dementia. It is the 6th leading cause of death and a profound human tragedy. 71 million baby boomers are heading for the risk age and this will become the biggest epidemic in medical history. Dementia is not inevitable, and scientists agree the cure will be in prevention. We are prevention specialists and what we do in our practice may become the movement for change in the dementia crisis. Learn how to protect your most precious organ, the brain, and how we in dentistry can not only impact dementia with simple assessments but empower our patients to make lifestyle changes that will improve their brain function.
Learning Objectives
Determine how existing dental care practices can be adapted to educate patients on the risk factors of and preventative measures against Alzheimer's Disease through the assessment protocols healthcare providers use daily that can protect and improve brain health.
Understand how Alzheimer disease is associated with different etiologies and pathophysiological processes including the current hypothesis of bacteria, yeast and herpes virus setting off a cascade of events leading to the disease and critical sleep activities related to memory storage and brain toxin clearing.
Speaker Bio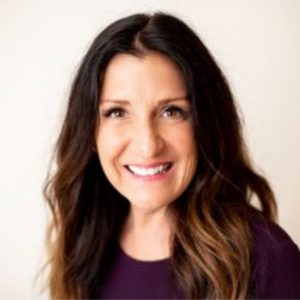 Anne Rice is an articulate and trusted expert of oral-systemic link research and education. With more than 30 years of clinical dental hygiene practice, she has witnessed the impact of periodontal inflammation on a wide range of diseases and conditions. This expertise led her to found Oral Systemic Seminars, fueling her drive to inform colleagues and the public through coaching, speaking, and writing. Anne graduated from Wichita State University then continued her studies earning a bachelor's degree in Oral Health Promotion and is a graduate of the Bale/ Doneen Preceptorship course for cardiovascular disease prevention for healthcare practitioners. Her deep passion regarding dementia, specifically Alzheimer's Disease, has led her to dedicate enormous amounts of time and study to researching the various ways in which oral health care providers can help to prevent this harrowing disease.