Era of the Susceptible Host, Part 2
Webinar Date: Friday, November 15, 2019
Presented by Adam C. Miller, DDS, MD and Todd R. Miller, PhD
| | |
| --- | --- |
| View Recording | Webinars from 2015 and on are available for CE credit - a member only benefit! Interested in becoming a member? CLICK HERE to learn more. |
Course Description
Antimicrobials have an enormous impact on the environment and human health. From an international microbiology perspective, what are the implications we are seeing while we navigate through this Era of the Susceptible Host and the interplay between the environment and the average person's immune system? Microbiology Professor (UW-Milwaukee) Dr. Todd Miller will add expert insight as a guest for Part 2.
We will take a deep dive discussing microbial myths, the question of overtreating and overkilling, and how microbes work off each other and communicate. Relevant case studies will be presented with solutions you can implement as a dental professional to improve the health status of your patients.
Learning Objectives
Enhance understanding of microbiology and the long-term implications of commonly accepted practices
Discuss biofilm mechanisms and sharpening of diagnostic skills
Provide next level thinking about botanical solutions and modulation of the body's microbiomes for restoring and maintaining oral health
After this webinar, you will be able to implement:
How to approach the mouth from an immune modulation standpoint and why the impact of stress cannot be overlooked
Utilize proven diagnostic skills to improve oral health
Implement simple, clinically-effective botanicals that support modulating oral microbial imbalances
Speaker Bio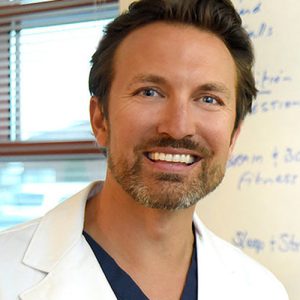 Dr. Miller is board-certified in Maxillofacial Surgery, and Anti-Aging Medicine. He has expertise in integrative medicine, stem cell therapy, skin cancer, sleep apnea, dental reconstruction, hemp as medicine, facial cosmetic and trauma surgery and sedation anesthesia. Since 2005 Dr. Miller has worked in performance medicine - first as an oral and facial cosmetic surgeon and more recently as the Medical Director of ARISE MD, a private integrative medicine and surgery practice. From 2008 to 2014 Dr. Miller founded, then directed an integrative anti-aging center in Malaysia and has lectured to colleagues and the public in ten different countries. He is an associate editor for the Journal of Oral Implantology; serves on medical advisory teams for two major nutraceutical companies; has conducted 2 years of clinical research on hemp oil and is the creator of Intelligent Melatonin. Dr. Miller is passionate about "Returning the Mouth to the Body" by educating practitioners and the public on how to overcome the unreasonable gaps between the dental and medical communities.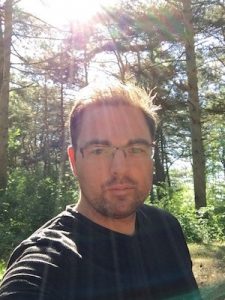 Todd R. Miller, PhD – Director Laboratory for Aquatic Environmental Microbiology and Chemistry - The University of Wisconsin-Milwaukee
Research in my laboratory is concerned with characterizing factors that regulate human exposure to natu rally occurring or anthropogenic toxins in water or wastewater. I am particularly interested in understanding how microbial communities affect the concentration, fate and toxicity of harmful chemicals in the aquatic environment. The ultimate goal of this research is to formulate models (either numerical or conceptual) of toxin production, release, and degradation in aquatic systems. Since the diversity of biochemical functions performed by microorganisms is only beginning to be realized, this research is both challenging and intriguing.