Litmus Test: How can we tell if you are well?
Webinar Date: Friday, October 11, 2019
Presented by Erinne Kennedy DMD, MPH, MMSc
| | |
| --- | --- |
| View Recording | Webinars from 2015 and on are available for CE credit - a member only benefit! Interested in becoming a member? CLICK HERE to learn more. |
Course Description
Literature suggests that when patients have an acidic mouth, or acidic saliva they are at a higher risk for caries. In this webinar, we will explore how we can measure acidity in a patient's mouth, and their ability to bounce back after an acidic attack (buffer capacity).
Learning Objectives
Uncover 7-key elements of your patient's sialo chemistry.
Specifically, understand, analyze, and interpret the markers of acidity, and buffer capacity.
Review clinical cases, and design preventative plans to address low acidity and poor buffering capacity in patients who are high caries risk.
After this webinar, you will be able to implement:
Discuss the relationship between acidity and buffer capacity to dental caries to their patients.
Identify clinical products that can help patients to reduce acidity and increase buffer capacity.
Learn to prescribe personalize prevention plans for their patient base to reduce and prevent oral disease.
Speaker Bio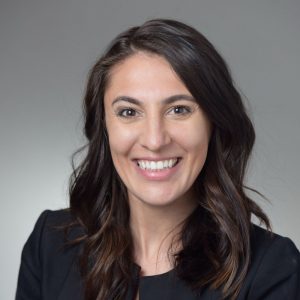 Dr. Erinne Kennedy is an Ohio State University graduate and comes from Middleport, Ohio. She graduated from the Nova Southeastern University's College of Dental Medicine in 2015. Dr. Kennedy loved everything about dental school, especially being involved in organized dentistry. While in dental school she was involved with ASDA (American Student Dental Association) as a local vice president and national contributing editor. After dental school Erinne attend a one-year general practice residency at the VA Hospital in Baltimore, MD. Erinne has a passion for community health, and is a board certified in public health dentistry after completing a residency at the Harvard School of Dental Medicine (HSDM) in 2018. In May 2019, she graduated as the pioneer student at HSDM with a Master of Medical Science in dental education. She currently practices at the Alliance Dental Center, a dental office focused on wellness, in Quincy, MA.
She is a contributing editor for Dental Economics, and on the Junior Editorial board for Dental Entrepreneur Women (DeW). Dr. Kennedy's professional affiliations include: The American Dental Association, The American Association of Public Health Dentistry, The Massachusetts's Dental Association, and The Academy of General Dentistry.