3 Steps to Thrive, not just Survive, the Upcoming Dental Crisis
Webinar Date: Friday, November 16, 2018
Presented by Jared Van Ittersum, DDS
| | |
| --- | --- |
| View Recording | Webinars from 2015 and on are available for CE credit - a member only benefit! Interested in becoming a member? CLICK HERE to learn more. |
Course Description
This webinar summarizes the current state of the industry - the associate drought, the rise of PE Groups and DSO's, the PPO explosion - and how individual practitioners and emerging DSO's can take three steps to not only protect themselves, but stay ahead and thrive in the fastest changing era dentistry has ever experienced.
Learning Objectives
Become fully aware of the current status of the industry with insider information.
Create a baseline safety net for your practice.
Strategically adjust the vision of your practice and implement strategies to leverage the changes we're experiencing for financial gain.
How to specifically leverage the Oral Systemic/Total Health model to differentiate and thrive.
Speaker Bio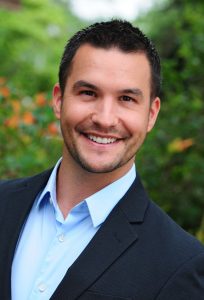 Jared Van Ittersum, D.D.S. has been practicing dentistry for ten years while simultaneously developing and co-owning the multi-state private D.S.O., Infinity Dental Partners.
In 2001, Dr. Van Ittersum co-founded a .Com company called Document Imaging Solutions,
Inc., and co-developed an enterprise-level document management software solution called DISimaging™ with installations in several Fortune 500 companies and government facilities, including Langley Air Force Base, U.S. Naval Command Center, U.S. Federal Marshal's Service, American Red Cross, Procter & Gamble, and Whirlpool, his company quickly grew to a reseller network of 156 companies.
In 2005, Dr. Van Ittersum led an IT team at the University of Michigan School of Dentistry to collaborate with Apple, Inc. to develop iTunes U©, the international digital education authority now utilized by millions of students worldwide.
Dr. Van Ittersum became a national best-selling co-author on Amazon.com in 2013 with his book, A Cup of Coffee With 12 Leading Dentists in the Nation, followed by his 2nd book, How to Build a Group Practice, providing a recipe for success for emerging DSO's.
Dr. Van Ittersum is also the co-founder of a new digital consulting solution sold exclusively through Henry Schein called Total Health Academy.
He is also the co-founder of DDU™, a total team training platform that brings the best practice management systems from Henry Schein's top dental consultants into a learning management system for solo practitioners and DSO's.
He is a board member of the Advisory Board to the Dean for the University of Michigan School of Dentistry, the #1 ranked dental school in the United States and #1 ranked globally. Finally, he and co-founder Elias Achey provide an unprecedented seminar for emerging DSO's every year called How to Build a Group Practice Seminar.