Bugs & Guts: Taking a Deep Dive to Healing Dental Disease
Webinar Date: Friday, October 16, 2020 @ 12pm CT
Presented by Barbara Tritz, RDH, BS, MSB
Available for 1 CE Credit
| | |
| --- | --- |
| | Webinars from 2015 and on are available for CE credit - a member only benefit! Interested in becoming a member? CLICK HERE to learn more. |
Tooth decay is at epidemic levels worldwide and periodontal disease affects half our population. The oral microbiome starts off healthy in infants, but things rapidly change. Why do we have so much dental disease? What we, as a dental profession are doing does not seem to be working properly. It may be time for a paradigm shift.
Take a deep dive into the oral microbiome through the lens of a phase contrast microscope and see the pathogens. Instead of focusing on killing them, let us nourish them and enhance the good bugs. We can change the oral microbiome flora to encourage health. The mouth and gut bacterial are intimately connected so we must go beyond the scaler and investigate how food, supplements, breathing and natural products can be used to heal the oral cavity and the gut microbiome and finally have true systemic wellness.
Learning Objectives
1. Explain how prebiotics help the oral microbiome.
2. List three foods to recommend the are rich in prebiotics
3. Explain how Probiotics help the oral microbiome
4. List three foods rich in Probiotics.
5. Explain how oral microbial dysbiosis occurs.
6. List three new adjunctive tools to help patients achieve health.
Three things you can immediately implement
1. Nitric oxide testing
2. Recommend supplements, prebiotics, and probiotics
3. Add Bio-Botanicals, ozone products, baking soda, and all other similar products proven to be effective as homecare recommendations
Speaker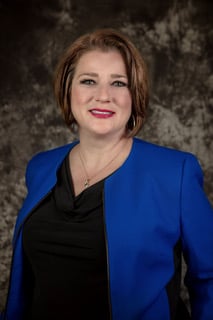 Barbara Tritz, RDH, BS, MSB
Specialist in Orofacial Myofunctional Therapy
With more than 40 years of clinical experience as is a registered dental hygienist and periodontal therapist, Barbara K. Tritz's goal is to inspire oral health and wellness through education by working with world class dental teams to transform the way we look at the oral-systemic connection. Employing and constantly learning both traditional and novel-nontraditional skills allows her to offer the most comprehensive oral health and preventative care that enables patients to be truly healthy. She currently practices in the office of Green City Dental in Edmonds, WA, is the owner of Washington Oral Wellness in Kirkland, WA, and is also a practicing orofacial myofunctional therapist. Known as the Queen of Dental Hygiene, her continual efforts on the forefront of biological dentistry and integrative health brought her to utilizing the Biocidin family of products. Biocidin and the oral line, Dentalcidin, have become essential tools to effectively support her patients holistically in the office and while at home.