Does Ozone Have a Place in Dental Practice? You Bet!
Webinar Date: Friday, June 28, 2019
Presented by Bill Domb, DMD
| | |
| --- | --- |
| View Recording | Webinars from 2015 and on are available for CE credit - a member only benefit! Interested in becoming a member? CLICK HERE to learn more. |
Course Description
This short program will give participants an eye-opening view into the complex world of ozone in dentistry. Ozone can make profound changes in many areas of a practice. We can now completely and reliably shut down caries and even reverse incipient lesions. Ozone impacts the definitive management of perio, treats herpetic lesions, salvages failing implants and has a remarkable effect in shutting down tooth sensitivity. Ozone can be critical in endodontics. There are also exciting developments in aesthetics with ozone contributing to taking twenty years off the aging face. We'll also touch briefly on the use of ozone gas in medicine. Participants will be better to prepared to decide if adding ozone to their practice will make sense economically.
Learning Objectives
Treating caries, perio, lesions, infections, bleaching, aesthetics
Legal issues and the FDA
Considerations of establishing an ozone practice
Oral-systemic implications
Speaker Bio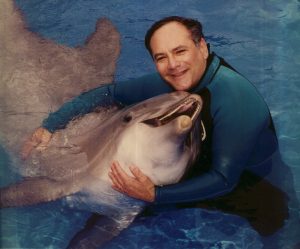 Dr. Bill Domb is a founding member of the American Academy for Oral Systemic Health, and the producer of the website ZT4BG.com. He founded the International Association of Ozone in Healthcare, currently its immediate past president.
He recently retired from busy high-tech practice in Southern California where his focus was on aesthetics but the practice has a number of other active centers such as headache-TMD, fresh breath, anesthesia and sedation dentistry, implantology, underlying biochemistry analysis, and minimally interventive/preventive services and the many uses of ozone. Bill is an international expert, speaker and researcher on the many uses of Ozone.