Redesigning the Health History for the Oral-Systemic Practice
Webinar Date: Wednesday, May 16, 2018
Presented by Susan Maples, DDS
| | |
| --- | --- |
| | Webinars from 2015 and on are available for CE credit - a member only benefit! Interested in becoming a member? CLICK HERE to learn more. |
Course Description
In most dental offices the health history is meaningless. But not in yours! For the total health dental practice the health history must assist the clinician in risk assessment for Metabolic illnesses, airway/sleep disorders, food sensitivities/allergies, addictions... and the list goes on. It must also assist the patient in helping Identify and "own" their conditions.
This webinar will help you re-design a powerful health history and thereby change the patients' experience of your practice
Learning Objectives
See how to build a concise and powerful health history to support the clinicians suspicions and the patients self -discovery.
Discover the elements that differ significantly in an adult versus pediatric health history
learn when to use important accessory screening tools that correspond to the answers on your health history.
Recall the importance of a facilitated dialogue in helping patients move forward with health change behavior and case acceptance. And why it should never be replaced by a health history.
Speaker Bio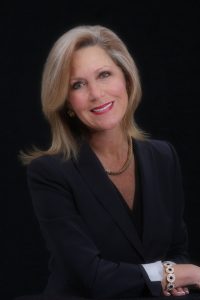 Dr. Susan Maples leads a 30+ year insurance-independent dental practice in Holt, MI. She brings preventive and restorative dental expertise with a passion for mouth-body total health and a master's degree in business/marketing. She is the author of BlabberMouth! 77 Secrets Only Your Mouth Can Tell You To Live a Healthier, Happier, Sexier Life and the developer of the Hands-On Learning Lab™ and SelfScreen.net. Susan is currently launching Total Health University, an online learning platform for dental teams, exclusively available through Henry Schein.