Sleep-Related Breathing Disorders & Craniofacial Pain: Bridging the Gap Between Dentistry and Medicine
Webinar Date: November 16, 2016
Presented by Steven Olmos, DABCP, DABCDSM, DABDSM, DAAPM, FAAOP, FAACP, FICCMO, FADI, FIAO
| | |
| --- | --- |
| View Recording | Webinars from 2015 and on are available for CE credit - a member only benefit! Interested in becoming a member? CLICK HERE to learn more. |
Course Description
This program will discuss why the need for a comprehensive evaluation of symptoms is necessary for successful treatment. The interdisciplinary treatment approach allows for success in therapies by appropriate healthcare providers and at what point in therapy a referral is indicated. An overview of how structural and postural changes of the head, neck and TMJoints can be directly related to breathing.
Learning Objectives
How dysfunctional breathing problems produce mechanical orthopedic conditions
How functional nasal breathing problems will affect treatment outcome
How to develop a comprehensive treatment plan that is inclusive of orthopedic dysfunction of the TMJ and Sleep Breathing Disorders
Speaker Bio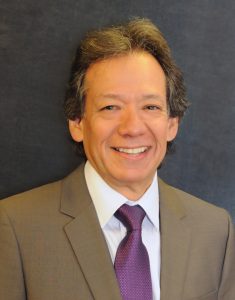 Dr. Steven Olmos has been in private practice for more than 30 years, with the last 20 years devoted to research and treatment of craniofacial pain, temporomandibular disorder (TMD), and sleep-disordered breathing. He obtained his DDS from the University of Southern California School of Dentistry and and is Board Certified in both chronic pain and Sleep Related Breathing Disorders by the American Board of Crainofacial pain, The American Academy of Pain Management, American Board of Dental Sleep Medicine, and American Board of Craniofacial Pain and Dental Sleep Medicine.
Dr. Olmos is the founder of TMJ & Sleep Therapy Centres International, with 42 licensed locations in six countries dedicated exclusively to the diagnosis and treatment of craniofacial pain and sleep disorders. Dr. Olmos is an adjunct professor at the University of Tennessee School of Dentistry, where his system of diagnosis and treatment is utilized at the school's Sleep Breathing & Craniofacial Pain Centre and is the current president of the American Academy of Craniofacial Pain.