Chris Kammer Presents the Health Champions of AAOSH!
Webinar Date: Wednesday, December 2, 2015
Presented by Chris Kammer, DDS
| | |
| --- | --- |
| View Recording | Webinars from 2015 and on are available for CE credit - a member only benefit! Interested in becoming a member? CLICK HERE to learn more. |
Course Description
For the first time, at our most recent AAOSH annual program in Dallas, we made available five medical screening tests to assess oral and systemic health. For those who took all five tests we set up a scoring system to award our best screening attendee the title of AAOSH Oral Systemic Health Champion. We don't just want to teach oral systemic health, we want to be oral systemic health. In Dallas many of our members took our oral systemic medical tests and scored very high and of them scored the highest of all!
Who are these people and what are their secrets?
You'll want to know because this information may apply to your very own health! Join us for an in depth look at the people who took these tests and what they attribute their good (and in some cases their not so good) screening test results!
Speaker Bio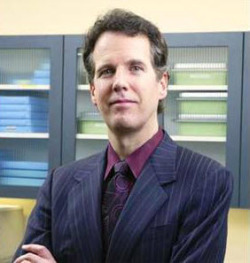 Dr. Chris Kammer is a past president and co-founder of the American Academy for Oral Systemic Health. Dr. Kammer's work has been presented at numerous dental conferences, conventions, and seminars, and has been published in leading dental journals. He is also on the technology team for Dental Products Report. In recent years he has been a passionate educator in the media and in professional forums about the importance of the oral systemic approach.