Dental Caries: A Simplified Treatment Model
Webinar Date: Wednesday, June 20, 2018
Presented by V. Kim Kutsch, DMD
| | |
| --- | --- |
| | Webinars from 2015 and on are available for CE credit - a member only benefit! Interested in becoming a member? CLICK HERE to learn more. |
Course Description
Dental caries is a complex biofilm mediated disease, significantly influenced by pH, and results in net mineral loss from the teeth. Current research indicates there are multiple known risk factors for the disease including genetic factors. Dental caries also plays a role in systemic disease. Caries management by risk assessment is considered best practice in the prevention and treatment of dental caries disease, and represents a medical model approach. Unfortunately early attempts at caries management were complicated, confusing and not easily implemented in daily practice. This program will review the most current scientific literature on caries management and present a simplified approach that is both efficient and effective in clinical practice. In summary, the program will help the participant answer the questions: How can I successfully implement caries management into my daily practice? How can we effectively help our patients manage this disease?
Learning Objectives
Upon completion, participant will be able to discuss the current dental caries biofilm disease model and identify the main risk factors.
Upon completion, participant will be able to describe how dental caries influences systemic disease.
Upon completion, participant will be able to implement a simple caries management system.
Speaker Bio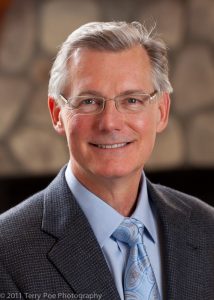 Dr. V. Kim Kutsch completed his DMD at University of Oregon School of Dentistry in 1979. With an expertise in dental caries, he teaches dental teams how to successfully manage the disease. Dr. Kutsch maintains a private practice in Albany Oregon and acts as CEO of Dental Alliance Holdings.