Dying to Breathe: The hygienist's role in identifying orofacial and airway components driving chronic inflammation!
Webinar Date: Wednesday, July 17, 2019
Presented by Kriston Reisnour RDH, BSDH, CCSH, CSOM and Ellie Campbell, DO
| | |
| --- | --- |
| View Recording | Webinars from 2015 and on are available for CE credit - a member only benefit! Interested in becoming a member? CLICK HERE to learn more. |
Course Description
Hygienists are in the trenches on the battlefield fighting against chronic inflammation daily and if not defeated, over time will lead to deteriorating health, poor quality of life, and even death of our patients.
Your body's primary function is to survive by taking the next breath and will compensate in any way possible to do just that. Everything else is secondary. Find out how these compensations can lead to chronic inflammation throughout a lifetime and your vital role in extinguishing it.
Learning Objectives
Understand the critical role hygienists play in identifying and assessing underlying inflammation as it relates to airway- breathing, sleep issues, and the orofacial component in patient care.
Recognize anatomy and conditions in the oral cavity causing issues with function, growth, and lead to the breakdown of multiple body systems over time.
Discuss how to recommend individualized treatment to achieve optimal health and wellbeing of the patients.
Speaker Bio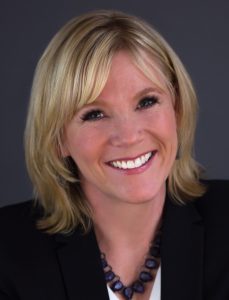 Kriston Reisnour RDH, BSDH, CCSH, CSOM passionately coaches and lectures to dental teams on their role in today's integrated dental/medical healthcare system.
She comes highly recommended having been the Dental Program Director for the Bale/Doneen Method and her extensive experience and knowledge of the comprehensive approach to optimal care. She is a credentialed clinical sleep health educator, certified in orofacial myology, and an airway ambassador. MS. Reisnour is an accomplished speaker, writer, owner of "Intentional Hygiene", "Orofacial Myology of PNW" and dental hygienist with over 30 years of experience.
Her ability to combine scientific depth and empathy is unique. As a proficient author, she is regularly featured in peer-reviewed publications. She is a member of ADHA, WSDHA, AAOSH, and can be reached at kristonRDH@comcast.net.
RDH, BSDH, CCSH, CSOM (Registered RDH, Bachelors in Dental Hygiene, Credentialed clinical sleep health educator, and certified specialist in orofacial myology) and an Airway Ambassador, owner of "Intentional Hygiene 'and "Orofacial Myology of PNW".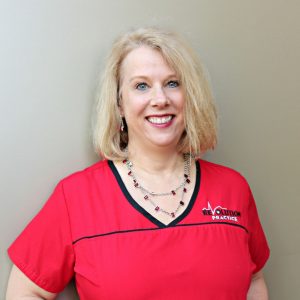 Dr. Campbell is a native Chicagoan with a BS/MS from the University of Illinois, a DO degree from the Kirksville College of Osteopathic Medicine, and a Family Medicine residency at the Medical College of Georgia. She is board-certified by the American Academy of Family Medicine, by The American Board of Integrative Medicine, and in Integrative and Holistic Medicine.
Dr. Campbell owns a solo, concierge-style integrative and holistic family practice in Cumming GA. She sees patients for primary care, prevention and wellness exams.
Dr. Campbell has specialty interests in interdisciplinary collaboration, root cause resolution of chronic health conditions, innovative medical practice design, functional medicine, the oral–systemic connection, herbal remedies, prevention of stroke and heart attacks, Bio-Identical Hormone Replacement Therapy and Vitamin D. She lectures at medical education conferences and mentors students.
Dr. Campbell hosts a monthly networking meeting of Integrative Care Practitioners. She is a medical advisor to many boards including the International College of Integrative Medicine, The American Academy of Oral Systemic Health, Research Projects International, and the social wellness network www.DaoCloud.com., She teaches doctors how to reverse engineer the practice of their dreams by practicing functional medicine from within a concierge membership model via www.revolutionpractice.com
In her spare time, Dr Campbell enjoys live theater, gardening and medicinal herbs, hiking, travel, cooking and playtime with her husband and three college age daughters.