Dysbiosis Beyond the GI Tract - How Oral Health Affects the Whole Body
Webinar Date: Wednesday, May 15, 2019
Presented by Dr. Brett Wisniewski, MS, DC, DABCI, DACBN
| | |
| --- | --- |
| View Recording | Webinars from 2015 and on are available for CE credit - a member only benefit! Interested in becoming a member? CLICK HERE to learn more. |
Course Description
Dysbiosis often is found in the G.I. tract, and is often a core reason for patients health issues. Consequences of dysbiosis may have far reaching effects beyond the GI tract, as biofilms and endotoxins from pathogens can cause a cascade of inflammation and systemic complications.
Botanical medicine has been shown effective against biofilms, including those commonly found in the oral cavity. In this webinar, Dr Wisniewski covers research and clinical applications of botanicals and nutritional medicine.
Learning Objectives
SIBO - causes and treatment
Inflammation and Pain from Leaky Gut
Restoring GI Balance with Botanicals
Spore Forming Probiotics - Advantages and Indications
Oral Health and the Relationship to GI Dysbiosis
Speaker Bio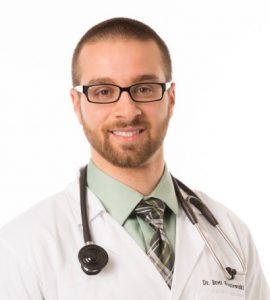 Dr. Brett Wisniewski attended Monmouth University where he received a Bachelor of Science degree in Biology with concentrated studies in chemistry. He has always gravitated towards the study of the human body and natural health, and furthered his studies at Palmer College Chiropractic where he graduated Cum Laude, with a Doctor of Chiropractic Degree. He then attended the University of Florida where he completed his master's degree in molecular cell biology with a concentration in immunology. Dr. Brett also holds diplomates from the American Board of Chiropractic Internists (DABCI) and the American Board of Clinical Nutrition (DACBN). Dr. Brett is both an instructor and administrator for multiple DABCI programs across the country and holds a seat on the executive board for the American Board of Clinical Nutrition.