The Physical and Psychological Effects of Oral Cancer Therapy
Webinar Date: Wednesday, October 18, 2017
Presented by Jeff Blackburn, DDS, FAGD
| | |
| --- | --- |
| | Webinars from 2015 and on are available for CE credit - a member only benefit! Interested in becoming a member? CLICK HERE to learn more. |
Course Description
Dr. Blackburn will take you through all stages of oral cancer treatment and the physical and psychological effects that this disease has on the patient , their family and loved ones.
Learning Objectives
At the end of this seminar, each participant will understand the physical and psychological effects that oral cancer and its treatment have on the patients and those close to them. You will be able to provide dental treatment necessary to help maintain the patient's quality of life.
Speaker Bio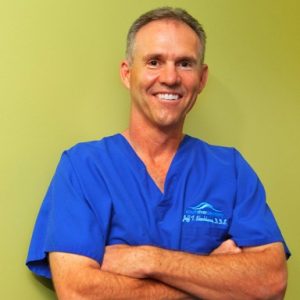 Award-winning dentist Dr. Jeff Blackburn has been the owner of one of Richmond, Virginia's best known cosmetic and comprehensive dental practices for over the last 32 years. During that time he has developed his dental practice to create a truly one-of -a-kind experience for people looking to transform their smiles and oral health. He is also a 10 year survivor of oral and throat cancer and has become the "go-to" dentist in getting patients prepared for and coaching them during and after their oral cancer treatments.
Dr. Blackburn has been an evaluator for Dr.Gordon Christensen's Clinician's Report for over 25 years, is a fellow with the Academy of General Dentistry as well as a fellow with DOCS. He is a board member and supporter of Oral Cancer Cause, has been a speaker for the Massey Cancer Center and is listed in "Americas Top Dentists." He has lectured both locally and nationally and been a keynote speaker on practice management and oral cancer as well as motivation and inspiration. He has recorded works with and spoken for TBSE and Excellence in Dentistry. He also has published "Five Essentials in Treating the Oral Cancer Patient" for The Progressive Dentist Publication.
He has been extremely active in the local community and has coached basketball, multiple travel baseball teams, high school baseball and is the team dentist for the AA affiliate for the San Francisco Giants. He recently received a national outstanding humanitarian award.
He and his wife Jennifer share 6 children and reside in Midlothian, Virginia.
For more information you may visit his website at southriverdentistry.com