The Celiac Surge: Oral Signs of a New Epidemic
Webinar Date: Friday, July 19, 2019
Presented by Kathryn Gilliam, BA, RDH, FAAOSH
| | |
| --- | --- |
| View Recording | Webinars from 2015 and on are available for CE credit - a member only benefit! Interested in becoming a member? CLICK HERE to learn more. |
Course Description
Celiac disease is a serious autoimmune disorder in which the immune system of genetically predisposed people mounts an attack in response to gluten, a protein found in grains and products made from grains such as processed foods, medicines, and cosmetics. This immune system response results in destruction that an affect multiple body systems. Left untreated, celiac disease can result in serious systemic complications by injuring the small intestine and reducing its ability to absorb nutrients.
One time, the damage may escalate to skin rashes, lactose intolerance, infertility, bone weakness, and nerve damage. Recognition of the oral manifestations of celiac disease may be the key to discovering this devastating disease in patients whose symptoms are less evident. In this course you will become familiar with the various signs and symptoms that may be pointing to this serious systemic illness. Helping patients understand that they may have gluten-related disorders could be the key to a lifetime of improved health.
Learning Objectives
Discover the cause, extent, and consequences of celiac disease
Identify sources of gluten and how gluten affects sensitive individuals
Understand other possible causes of gluten sensitivity
Recognize the oral manifestations of celiac disease
Speaker Bio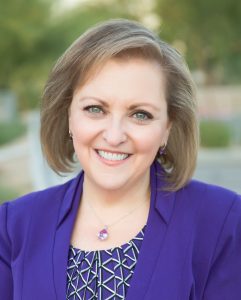 Kathryn Gilliam, BA, RDH, FAAOSH, incorporates the latest scientific research on oral – systemic links into practical clinical protocols. Kathryn's interest in the medical side of dentistry led her to years of advanced study, including twice graduating from the prestigious Bale Doneen Preceptorship for Cardiovascular Disease Prevention. In 2018, she earned a fellowship of the American Academy of Oral Systemic Health. Kathryn has been on the front lines of early detection of oral cancer throughout her career and serves as the Director of Education of the Oral Cancer Cause. Kathryn coaches dental teams to elevate their standard of care with protocols based on sound scientific principles.