Tooth Decay: The Nut Doesn't Fall Far From the Tree
Webinar Date: Friday, August 7, 2020 @ 11am CT
Presented by Erinne Kennedy DMD, MPH, MMSc
Available for 1 CE Credit
| | |
| --- | --- |
| | Webinars from 2015 and on are available for CE credit - a member only benefit! Interested in becoming a member? CLICK HERE to learn more. |
Over the last century, researchers uncovered the idea that bacteria causing tooth decay can be transferred vertically from mother or caregiver to child as well as horizontally between groups of people. Using the SillHa Oral Wellness System, we will review cases to identify similarities between saliva data and disease presentation of families. Together we will discuss innovative strategies for families to prevent tooth decay.
You will learn
Review the research on how we understand the transmission of dental caries vertically and horizontally.
Conduct a case review of saliva data of two families with similar saliva and disease presentations.
Discuss and identify innovative strategies for families to reduce their risk for tooth decay.
Speaker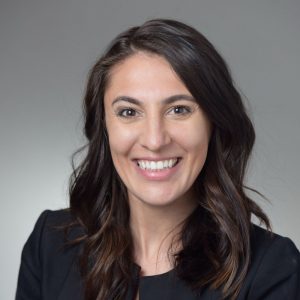 Erinne Kennedy DMD, MPH, MMSc
Dr. Erinne Kennedy is an Ohio State University graduate and comes from Middleport, Ohio. She graduated from the Nova Southeastern University's College of Dental Medicine in 2015. Dr. Kennedy loved everything about dental school, especially being involved in organized dentistry. While in dental school she was involved with ASDA (American Student Dental Association) as a local vice president and national contributing editor. After dental school Erinne attend a one-year general practice residency at the VA Hospital in Baltimore, MD. Erinne has a passion for community health, and is a board certified in public health dentistry after completing a residency at the Harvard School of Dental Medicine (HSDM) in 2018. In May 2019, she graduated as the pioneer student at HSDM with a Master of Medical Science in dental education. She currently practices at the Alliance Dental Center, a dental office focused on wellness, in Quincy, MA.

She is a contributing editor for Dental Economics, and on the Junior Editorial board for Dental Entrepreneur Women (DeW). Dr. Kennedy's professional affiliations include: The American Dental Association, The American Association of Public Health Dentistry, The Massachusetts's Dental Association, and The Academy of General Dentistry.