CAMBRA: Changing The Oral Systemic Condition And Quality Of Life Of Your Patient
Webinar Date: Wednesday, April 19, 2017
Presented by Kyle Ash, DMD
| | |
| --- | --- |
| View Recording | Webinars from 2015 and on are available for CE credit - a member only benefit! Interested in becoming a member? CLICK HERE to learn more. |
Course Description
Explain the overall mission of CAMBRA.
Understand how CAMBRA relates to the oral systemic connection.
Describe how CAMBRA can initiate new programs such as COHI through like minded dental and medical professionals worldwide.
Explain how COHI educates non-professionals or caregivers about preventive dentistry and medicine.
Explain how CAMBRA changes the quality of life for patients with life threatening conditions.
Describe how organizations such as AAOSH and ISPDM develop thought leaders within the dental and medical professions.
Speaker Bio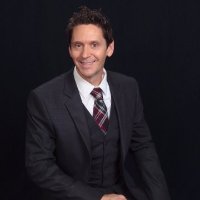 Dr. Kyle Ash is the President of South Texas Dental Oncology, a dental practice with a primary focus on the overall health and treatment of patients suffering from head and neck cancer. He has successfully integrated this unique dental practice into the medical community. As a direct referral source for local medical and dental professionals, Dr. Ash has become a 'key opinion leader' in the field of dental oncology. He currently maintains a full time private practice and continues to share his passion by providing continuing education worldwide to Dentists, Dental Hygienists, Medical Doctors, Oncology Nurses, and various cancer support groups.