Pink in the Sink is Health Down the Drain
Webinar Date: Wednesday, August 17, 2016
Presented by Jim Hyland, BSc, DDS
| | |
| --- | --- |
| View Recording | Webinars from 2015 and on are available for CE credit - a member only benefit! Interested in becoming a member? CLICK HERE to learn more. |
Course Description
Despite dentistry's current standard of care, more than 75% of dental patients have some form of periodontal disease. Despite decades of following conventional wisdom and status quo protocols, periodontal disease is not being accurately diagnosed nor effectively treated in the typical dental office.
What's more, the inflammatory properties of periodontal disease have been linked to a wide variety of serious medical conditions such as heart attacks, strokes, arthritis, diabetes, low birth weight babies, Alzheimer's disease and several types of cancer including pancreatic and lung cancers.
That's why it is imperative for patients to recognize in no uncertain terms that "Pink in the Sink is Health Down the Drain" and why it is critical for dental clinicians to adopt a new disruptive protocol that can finally diagnose and treat periodontal disease in an effective and predictable manner.
In fact, we can now stop periodontal disease in 90% of our patients in just 4 weeks! This webinar will explain how to implement this innovative new protocol and how to achieve this urgently needed elevated standard of comprehensive health care.
Learning Objectives
Describe the present state of periodontal disease in North America and discuss reasons why this disease is on the increase.
Provide a medical model for diagnosis and treatment of periodontal disease.
Demonstrate verbal skills that lead patients to accept interceptive care with a response to "how do I stop the bleeding."
Discuss DNA analysis as a prerequisite for successful periodontal disease diagnosis and treatment.
Underline the significance of "bleeding gums" with respect to overall health.
Speaker Bio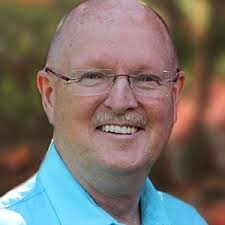 Dr. Hyland is a practicing dentist with many years of experience in general dentistry. A graduate of the University of Toronto, Canada, he has been an active member of both the Canadian and Ontario Dental Associations since 1976. Dr. Hyland has had an active academic life and taught at the Faculty of Dentistry at the University of Toronto, at George Brown College and Seneca College and had a position at the North York Hospital Dental Department. He is an avid attendee of the Crown Council Boot Camps and the philosophy learned from attending these Boot Camps is reflected in his presentation. His passion for patient wellness through the elimination of the Oral-Systemic Risk Factor is evident in his presentations.