Periodontal Disease and Biofilm Diseases of the Mouth
CE Available: 3
CME Coming Soon!
Presented by: Bill Domb, DMD
CE Available: 1
Ozone has been used in medicine and dentistry for many years to treat and prevent illnesses as well as manage cross-contamination. It is focused primarily on dental office settings, although much may be applicable in other healthcare and even home settings. Thanks to Dr. Marty Jablow, Dr. Dennis Mihalka, Dr. Tim Rainey. Dr. Mark Malterud, Dr. Robert Walker, and Dr. Craig Young for their contributions and suggestions. Ozone can kill all pathogenic microbes, as far as we know: bacteria, fungi, and viruses. There is no reason to expect that O3 would not be able to mange Coronavirus similarly.
Bill Domb, DMD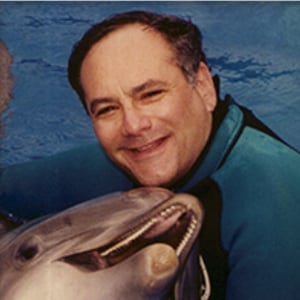 Dr. Bill Domb is a founding member of the American Academy for Oral Systemic Health, and the producer of the website ZT4BG.com. He founded the International Association of Ozone in Healthcare, currently its immediate past president.
He recently retired from busy high-tech practice in Southern California where his focus was on aesthetics but the practice has a number of other active centers such as headache-TMD, fresh breath, anesthesia and sedation dentistry, implantology, underlying biochemistry analysis, and minimally interventive/preventive services and the many uses of ozone. Bill is an international expert, speaker and researcher on the many uses of Ozone.
Presented by: Duane Keller, DMD
CE Available: 1
Bio
Duane C. Keller graduated from Washington University School of Dental Medicine in 1976 and has maintained a successful private practice in St. Louis, MO since then. In additional to general dentistry, Dr. Keller works with physicians and physical therapists to provide non‐surgical treatment for TMD patients in chronic pain. Dr. Keller also works with physicians whose patients have symptoms of periodontal disease. These partnerships have been especially valuable for patients at risk for or diagnosed with systemic illnesses. Dr. Keller has been lecturing to national and international audiences for over twenty years. He has published more than 35 articles in professional journals, most recently an article in The Journal of Clinical Dentistry, and has patented numerous dental appliances and treatment methodologies. In 2004, the FDA cleared his Perio Tray® for the placement of solutions in periodontal pockets.
Presented by: Susan Maples, DDS
CE Available: 1
Part 1: Bi-Directional Effects of Diabetes on Periodontal Disease
Part 2: Insulin Resistance and Pre-Diabetes
Bio
Dr. Susan Maples leads a successful, total health, insurance-independent dental practice in Holt, Michigan. She brings preventive and restorative dental expertise, a passion for mouth-body total health, a master's degree in business/marketing, and 30+ years of experience in private practice. She is the creator and founder of Total Health Academy, a complete online solution for dental teams to integrate all aspects of Total Health Dentistry, author of BlabberMouth! 77 Secrets Only Your Mouth Can Tell You To Live a Healthier, Happier, Sexier Life, developer of the Hands-On Learning Lab™ and SelfScreen.net. Susan currently serves on the Governing Board of the American Academy of Oral Systemic Health (AAOSH).
Topics
Human Microbiome and Dysbiosis
Caries - Human Microbiome and Dysbiosis
Yeast Management and Gut Health - Human Microbiome and Dysbiosis
Oral-Systemic Links to Periodontal Disease
Pregnancy and Periodontal Disease
Periodontal Disease and Secondary Joint Infection
Full Mouth Disinfection Protocol
Caries: A Preventable and Treatable Disease
Self-Prophy
Salivary Diagnostics: Current and Future
Prepregnancy, Pregnancy and Periodontal Disease
How to obtain CE Credit
For courses that are available for Dental Continuing Education Credit (CE), you must watch the full recording (skipping ahead will not count). Once you have watched the full recording, the CE code will automatically populate within your AAOSH dashboard under the "Continuing Education" tab. This continuing education area will keep track of all CE received from AAOSH online courses.
How to obtain CME Credit
Continuing Medical Education Credit (CME) is coming soon!