Genetics
CE Available: 3
CME Coming Soon!
Presented by: Tom Nabors, DDS
CE Available: 1
Learning Objectives
To examine both medical and dental peer-reviewed literature surrounding specific oral bacteria, their interaction with local tissues, their ability to evade the immune system, and their unique ability to "turn-on" different inflammatory pathways.
To help the clinician interpret the risks in both oral and systemic health that are associated with specific oral pathogens that lead to periodontitis and implant infections.
To examine peer-reviewed literature from medical and dental sources that reveal the connection between the dissemination of specific oral pathogens and cardiovascular risks including hypertension, ASVD, heart attack, and ischemic stroke.
Bio
Dr. Nabors has lectured extensively for many years to numerous universities, numerous dental state meetings and associations, and physician groups on the subjects of the Oral / Systemic Link, molecular diagnostics, and its practical application to periodontal disease, peri-implant diseases, genetics, risk management, classification and therapy.
His interest in microbiology, genetics, and molecular diagnostics spans 30 years. His experience in the clinical application of DNA-PCR (nucleic acid) tests and the founder of a molecular diagnostics CLIA certified clinical laboratory makes him uniquely qualified as an educator. He has published a number of articles related to molecular diagnostics, its clinical application, and the use of whole saliva as a diagnostics platform.
Dr. Nabors saw the need for earlier and more accurate disease detection and management for periodontal infections. And, with the advancement of molecular diagnostics in medicine, he founded Oral DNA Labs, Inc. with the help of an experienced team in 2008.
Today, he is retired from Oral DNA and is not affiliated with the company. However, he continues his interest in helping dentists and their teams apply the advantages of molecular diagnostics to the benefit of their patients.
Presented by:Barbara Tritz, RDH, BS, MSB
CE Available: 1
Learning Objectives
1. Identity Orofacial Myofunctional Disorders
2. Understand why myofunctional health and therapy are an important part of oral and systemic
wellness
3. Develop awareness in how myofunctional therapy may help in preventing and healing
periodontal disease, caries, xerostomia, and malocclusion.
4. Develop awareness in how to help our clients grow a healthy face and airway.
Speaker
Barbara Tritz, RDH, BS, MSB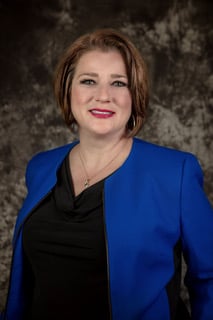 With more than 40 years of clinical experience as is a registered dental hygienist and periodontal therapist, Barbara K. Tritz's goal is to inspire oral health and wellness through education by working with world class dental teams to transform the way we look at the oral-systemic connection. Employing and constantly learning both traditional and novel-nontraditional skills allows her to offer the most comprehensive oral health and preventative care that enables patients to be truly healthy. She currently practices in the office of Green City Dental in Edmonds, WA, is the owner of Washington Oral Wellness in Kirkland, WA, and is also a practicing orofacial myofunctional therapist. Known as the Queen of Dental Hygiene, her continual efforts on the forefront of biological dentistry and integrative health brought her to utilizing the Biocidin family of products. Biocidin and the oral line, Dentalcidin, have become essential tools to effectively support her patients holistically in the office and while at home.
Presented by: Shirley Gutkowski, RDH, BSDH
CE Available: 1
Course Description
The focus on girls and their health, nutrition, social, and mental is the answer to future health care. Let's take a tour of why that's so and what dentistry can and should do about it. The oral systemic link is easy to manipulate and it has less to do a toothbrush or scaler than you think.
Learning Objectives
Classify dental interventions' impact on DNA
Explain why it's important to look at girls as special cases for future global health
Speaker
Shirley Gutkowski, RDH, BSDH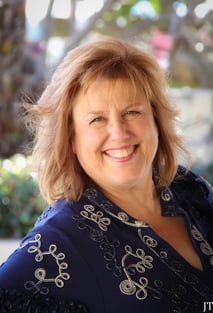 Shirley Gutkowski is the Primary Practitioner at Primal Air, LLC Orofacial Myofunctional Therapy and Breathing Retraining. She is a popular international speaker and author of hundreds of feature and peer reviewed articles in consumer, medical, and dental publications.
Topics
Genomics
Metabolomics
SNP's
Methylation
How to obtain CE Credit
For courses that are available for Dental Continuing Education Credit (CE), you must watch the full recording (skipping ahead will not count). Once you have watched the full recording, the CE code will automatically populate within your AAOSH dashboard under the "Continuing Education" tab. This continuing education area will keep track of all CE received from AAOSH online courses.
How to obtain CME Credit
Continuing Medical Education Credit (CME) is coming soon!