Behavior Influences, Increasing Health Literacy, and the Psychology of Healing
CE Available: 1
CME Coming Soon!
Topics
Brain Health
Behavior or Psychology of Healing
Stress Management
Appearance
Opioids, Street Drugs, and Addiction
Nicotine Addiction
Declining Health in America
Facilitating Health Change Behavior
Weight Loss Solutions
Kinesthetic Learning for Kids
Webinar Date: Wednesday, February 7, 2018
Presented by Dr. Walter Tatch & Debbie Zafiropoulos, RDH
CE Available: 1
Course Description
Opioid crisis is a national emergency and has been claiming lives for years. US life expectancy fell last year for a second year running for the first time in more than half a century, reportedly driven by the worsening opioid crisis. In this presentation we will discuss natural alternatives to pain management that can significantly decrease and in some instances eliminate the need of opioids for management of pain after various dental procedures.
Speaker Bios
Dr. Walter Tatch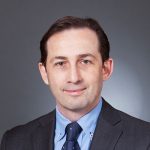 Dr. Walter Tatch is a board certified Oral and Maxillofacial Surgeon for over 13 years. He is a graduate of University of California at San Francisco and University of Illinois at Chicago. Dr Tatch is a Fellow of American Association of Oral and Maxillofacial Surgeons, American College of Oral and Maxillofacial Surgeons, American and International Associations of Oral and Maxillofacial Surgeons. He is also a member of numerous professional organizations including ADA, CDA, American Academy of Cosmetic Surgery. Dr. Tatch has devoted his career to excellence in patient care and comfort.
Debbie Zafiropoulos, RDH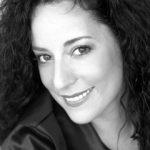 Debbie Zafiropoulos or Debbie Z as she is known as in the industry has dedicated her life to being an advocate for prevention of diseases thru education and the progress and integration of science and technology. In 2015 Debra founded the NationalCancerNetwork.org a 501(c)(3) to assist those with a cancer diagnosis and the caregiver.
Her passion and drive has earned Debra numerous awards and distinctions in the industry not only as an advisor to many Fortune 100 companies but also start up companies needing her unique insight , drive and experience.
How to obtain CE Credit
For courses that are available for Dental Continuing Education Credit (CE), you must watch the full recording (skipping ahead will not count). Once you have watched the full recording, the CE code will automatically populate within your AAOSH dashboard under the "Continuing Education" tab. This continuing education area will keep track of all CE received from AAOSH online courses.
How to obtain CME Credit
Continuing Medical Education Credit (CME) is coming soon!