Lifestyle
CE Available: 9
CME Coming Soon!
Presented by: Dr. Uche Odiatu

CE Available: 1

Click Here to Watch

Bio
Dr. Uche Odiatu has a DMD Doctor of Dental Medicine. He is a professional member of the ACSM American College of Sports Medicine, a Certified Personal Trainer (National Strength & Conditioning Association) NSCA and the Canadian Association of Fitness Professionals CanFitPro. He is the co-author of the Miracle of Health (c) 2009 John Wiley (hardcover) & (c) 2015 Harper Collins & has lectured in Canada, the USA, the Caribbean, the UK and Europe. An invited guest on over 400 TV and radio shows from ABC 20/20, Canada CTV AM, Breakfast TV to Magic Sunday Drum FM in Texas. This high energy health care professional has done over 450 lectures in seven countries over the last 15 years
Presented by:Meridan Zerner, MS, RDN, CSSD, LD, CWC

CE Available: 1

Click Here to Watch

Bio
Meridan Zerner is an award-winning Registered Dietitian Nutritionist with 28 years of experience in the field of health and wellness. The last 17 years have been spent at Cooper Clinic, where she not only works with patients, but shares her passion for nutrition through media segments and lectures across the country.

Meridan received her Bachelor of Science from Syracuse University and Master of Nutritional Science with an emphasis in health promotion from the University of Oklahoma. She is a Certified Specialist in Sports Dietetics (CSSD) and specializes in weight management and exercise and sports nutrition. She also shares her expertise in preventive and cardiovascular health and nutrition through the life cycle.

Meridan is a Certified Wellness Coach and uses behavioral change skills to help support long-term lifestyle changes in her patients. You can find Meridan contributing to multiple entities across the Cooper campus. She is an adjunct instructor at The Cooper Institute, lead facilitator for Cooper Wellness Strategies and a group exercise instructor and lecturer at Cooper Fitness Center. Her wellness philosophy is to do the best you can with what you have, where you are.

When she isn't partnering with patients or leading classes, Meridan enjoys traveling with her two kids, husband and one quirky dog. Her favorite destination is Maine, where she lived prior to making Dallas her home.
Presented by: Erin Howlett, RDH, BA, Mark Nelson MD, FACC, MPH, and Doug Thompson, DDS

CE Available: 1

Click Here to Watch


Course Description
This webinar will provide a brief overview of the rising epidemic of obesity and chronic disease and its impact on oral and systemic health and the key role Dental Hygienists can play in helping their patient's address these concerns.
Learning Objectives
Learn how to ask life changing questions to awaken a patient's intrinsic motivation to change and help them clarify and write down their personal health goals.
Appreciate the importance of a Personal Health Journal and putting pen to paper using SMART goals.
Learn the difference a problem solving and preventive orientation versus the creative process: the generative process of creating optimal health and well-being.
Understand the power of personal choice and how to create new healthy habits as well the importance of focusing on what we want to create vs. what we don't want.
3 things a viewer will be able to immediately implement
Language skills in asking open ended, questions and motivational interviewing (linking goals to outcomes) in a co-discovery dialogue.
Utilizing a greater assessment skills in identifying a patient's readiness for lifestyle and/or behavioral change.
The ability to utilize evidence-based tools and systems that are proven to help motivate and provide the structure that turns intention into action in reaching health goals.
Erin Howlett, RDH, BA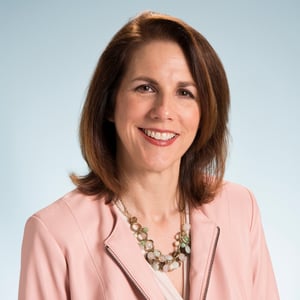 Erin Howlett has worked in dentistry for over 30 years as a dental hygienist, implant treatment coordinator, speaker, and now with a focus on Oral Systemic health – wellness and healthy lifestyle coaching. With a continuing passion for working towards creating optimal oral and overall health outcomes she's grateful for the opportunity to study oral systemic health with Dr. Doug Thompson and is now Operations Manager for Wellness Dentistry Network. She's also a proud member of the American Academy of Oral Systemic Health and ADHA.
Mark Nelson MD, FACC, MPH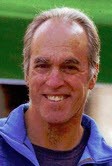 Dr. Nelson is a retired cardiologist who transitioned from treating and managing disease to empowering and creating health and well-being for himself, his patients and many others. As an Optimal Health Practitioner, his Health Coach COPE Certification is in partnership with the Bradley McDonald Center for Obesity Prevention and Education, Villanova College and Nursing. He is an instructor who teaches our Habits of Health curriculum to fellow Health Coaches and others who want to study and understand habits of health and well-being.
As a independent certified OPTAVIA coach Dr. Nelson empowers people to create healthier lifestyles that enable them to reduce disease burden and reduce or eliminate medications. He coaches clients in the 6 core habits of health including healthy nutrition & hydration, healthy and predictable weight loss, restorative movement, recuperative sleep, mindfulness & stress reduction and creating healthy surroundings. Helping clients understand the importance of a healthy mindset is a critical component for creating
lifelong health. A healthy mind is emotionally intelligent with personal and social selfawareness rooted in mindfulness. Prior to becoming a Health Coach, Mark was a Board Certified Cardiologist who practiced in Albany N.Y. He received his baccalaureate degree from New York University, his medical degree from Case Western Reserve University Medical School, and his Masters of Public Health degree from Columbia University. In addition to years of clinical work, Mark worked for the Centers for Disease Control and did occupational health and safety work for the Oil, Chemical and Atomic Workers Union. Mark served on the Planning Committee of the New York State American College of Obstetrics and Gynecology Women and Heart Disease Physician Education Initiative.
Mark has focused on disease prevention, health creation and optimal health education for many years, and has given numerous presentations (many CME accredited) to students, teachers, school nurses, health care professionals, patients and community groups on preventing, treating and reversing cardiovascular disease, heart healthy nutrition, preventing and reversing Type 2 Diabetes and Pre-Diabetes and preventing and reversing overweight and obesity. He also served as a consultant for the Healthy Heart 4 Kids website, answering student questions about the heart and heart disease. He authored an article for the New York State Academy of Family Physicians Family Doctor Summer 2016 issue entitled: Moving Medicine into the Third Era: Creating Optimal Health and Well-Being.
As an Optimal Health Practitioner and business coach, Mark also works with health care professionals and health care entities helping them create health and wellbeing for health care professionals, patients, staff, employees and their communities. An avid sports enthusiast, Mark enjoys swimming, biking, running, skiing, snowboarding, yoga, the martial arts and kettle bell training. He lives in Troy with his wife, Margaret, also a Health and Business Coach with OPTAVIA. Mark and Margaret have a son, Jake, and a daughter, Molly.
Doug Thompson, DDS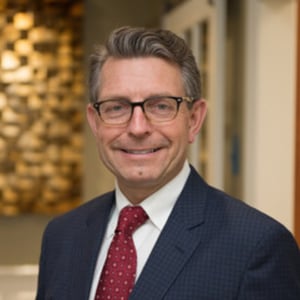 Dr. Thompson began his dental career at age eighteen, working as an in-house laboratory technician. He graduated from the University of Michigan School of Dentistry in 1996 and then completed a one-year hospital-based V.A. Residency in 1997. Dr. Thompson has completed hundreds of hours of continuing education at the Kois Center in Seattle, Washington. In 2015, he was offered and accepted a part-time faculty position teaching about personalized periodontal medicine. In 2016, he added the wellness dentistry topic to his teaching role.
In addition to his dental training, Dr. Thompson is pursuing a fellowship in anti-aging and regenerative medicine through the American Academy of Anti-Aging, Regenerative, and Functional Medicine. He has published professionally, and in 2015 Dr. Thompson founded the Wellness Dentistry Network, a community of dentists with a keen awareness of how oral conditions affect whole body health.
Presented by: Bill Domb, DMD

CE Available: 1

Click Here to Watch


Course Description
This short program will give participants an eye-opening view into the complex world of ozone in dentistry. Ozone can make profound changes in many areas of a practice. We can now completely and reliably shut down caries and even reverse incipient lesions. Ozone impacts the definitive management of perio, treats herpetic lesions, salvages failing implants and has a remarkable effect in shutting down tooth sensitivity. Ozone can be critical in endodontics. There are also exciting developments in aesthetics with ozone contributing to taking twenty years off the aging face. We'll also touch briefly on the use of ozone gas in medicine. Participants will be better to prepared to decide if adding ozone to their practice will make sense economically.
Learning Objectives
Treating caries, perio, lesions, infections, bleaching, aesthetics
Legal issues and the FDA
Considerations of establishing an ozone practice
Oral-systemic implications
Speaker Bio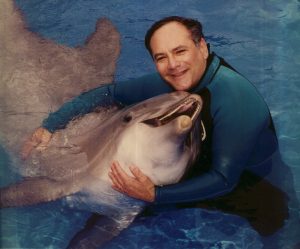 Dr. Bill Domb is a founding member of the American Academy for Oral Systemic Health, and the producer of the website ZT4BG.com. He founded the International Association of Ozone in Healthcare, currently its immediate past president.
He recently retired from busy high-tech practice in Southern California where his focus was on aesthetics but the practice has a number of other active centers such as headache-TMD, fresh breath, anesthesia and sedation dentistry, implantology, underlying biochemistry analysis, and minimally interventive/preventive services and the many uses of ozone. Bill is an international expert, speaker and researcher on the many uses of Ozone.
Webinar Date: Wednesday, March 21, 2018
Presented by William D. Nordquist DMD, MS
CE Available: 1
Course Description
Recent studies are now pointing toward herpesviruses as an extremely important component of periodontal disease, as well as, Alzheimer's disease. Similar, if not, identical folded-over prions implicated in Creutzfeldt–Jakob disease (CJD) and "mad cow disease" [bovine spongiform encephalopathy (BSE)] are also the hallmark of Alzheimer's Disease and diabetes. To exacerbate an already complicated biofilm mixture, oral spirochetes are reported to be the predominate active bacterial constituent encased within Beta Amyloid(Aβ) in Alzheimer's disease and diabetes. These serious factors weave together to form a complicated web that at least partially explains why Alzheimer's disease and diabetes have been shrouded in mystery for decades.
Learning Objectives
This seminar will attempt to explain and simplify the relationship between oral and systemic disease.
Strategies will be discussed to impower dentists to positively influence their patients to first avoid chronic disease in the first place, plus help reverse existing symptoms by simple changes in oral hygiene and lifestyle choices.
When underlying causes of chronic disease are understood, it is easier to achieve compliance in our patients necessary for their long-term health and a disease-free life.
A discussion of problems managing prions as a constituent of Alzheimer's disease and diabetes will be debated as related to sterilization procedures in dentistry.
Speaker Bio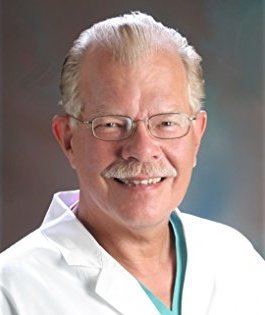 Dr. William Nordquist is an Oral Biologist with a Post-Doctoral Master of Science in Oral Biology. He is board certified by the American Board of Oral Implantology(ABOI) and an Honored Fellow in the American Academy of Implant Dentistry(AAID). He has published numerous scientific articles and books on both the subjects of implant dentistry and chronic diseases as they relate to periodontal disease. Three of his previous books, The Stealth Killer, The Silent Saboteurs, and Chronic Disease Unfair ly Targets Women put forward the relationship between chronic diseases and specific bacteria called, spirochetes. He presently splits his time between research, writing, and a private dentistry practice in San Diego California.
Dr. Nordquist has no conflicts of interest related to the lecture material.
Webinar Date: Wednesday, December 16, 2015
Presented by Julie Seager
CE: Not Available
Course Description
Health begins right up front, in the nose and mouth. The nose and the mouth are the gateways to our respiratory system and our entire digestive system. Bacteria that enter through these portals and simply pass through do not cause any problems, but when harmful bacteria make their home in the upper respiratory tract, they breed and multiply. This invasion can lead to sinus infections, pneumonia, ear infections, and can even trigger asthmatic attacks. A revolutionary approach to inhibiting this bacterial assault is the utilization of xylitol.
Learning Objectives
Objectives of this course are to help attendees:
Describe the natural nasal defense mechanism
Understand how xylitol can improve respiratory health
Discuss how xylitol can reduce middle ear infections
Appreciate how this knowledge applies to dental professionals
Speaker Bio
Julie Seager is an informed and engaging speaker with over twenty years in the dental industry. She blends real world experience and clinical information so her audiences can put to good use what they learn in her fun and thought-provoking courses. She is also a published author on the subject of xylitol and sugar substitutes.
Julie is sponsored and employed by Wasatch Sales Force Management as the Western Regional Manager representing Spry Xylitol products. Julie is based in Sacramento, California where she also uses her passion for prevention in coaching her dental hygiene patients toward achieving improved oral and systemic health.
Julie is an active member of the American Dental Hygiene Association, CareerFusion, the American Academy for Oral-Systemic Health, and the American Academy of Dental Hygiene.
Webinar Date: Wednesday, December 2, 2015
Presented by Chris Kammer, DDS
CE: Not Available
Course Description
For the first time, at our most recent AAOSH annual program in Dallas, we made available five medical screening tests to assess oral and systemic health. For those who took all five tests we set up a scoring system to award our best screening attendee the title of AAOSH Oral Systemic Health Champion. We don't just want to teach oral systemic health, we want to be oral systemic health. In Dallas many of our members took our oral systemic medical tests and scored very high and of them scored the highest of all!
Who are these people and what are their secrets?
You'll want to know because this information may apply to your very own health! Join us for an in depth look at the people who took these tests and what they attribute their good (and in some cases their not so good) screening test results!
Speaker Bio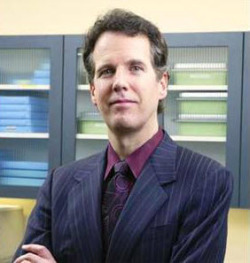 Dr. Chris Kammer is a past president and co-founder of the American Academy for Oral Systemic Health. Dr. Kammer's work has been presented at numerous dental conferences, conventions, and seminars, and has been published in leading dental journals. He is also on the technology team for Dental Products Report. In recent years he has been a passionate educator in the media and in professional forums about the importance of the oral systemic approach.
Webinar Date: January 21, 2015
Presented by Uche Odiatu, DMD
CE: Not Available
Description
Whether you are a dentist, hygienist, manager, or dental assistant, improving your physical condition will enhance everything you do. John F Kennedy said, "Physical fitness is the basis of all forms of excellence."
Learning Objectives:
BECOME your patients' best role model for OPTIMAL HEALTHY living
Motivate your dental team to implement "MOUTH BODY" connection protocols
CREATE a personal blueprint to stay healthy, active and keep your edge at any age
Speaker Bio:
Dr Uche Phillip Odiatu DMD has inspired audiences at the largest dental conferences in Canada, USA, Caribbean, & Europe & for Fortune 500 Companies. He has been the invited guest on over 370 radio and TV shows including ABC 20/20 and Canada AM. This energetic dentist is a Certified Nutrition & Wellness Consultant, an NSCA certified personal trainer, a licensed ZUMBA instructor, the co-author of two books: The Miracle of Health ©2009 and Fit for the LOVE of It! ©2002, & is a professional member of the America College of Sports Medicine.
Leverage the intuitive super awesome software that saves you time and will help grow your business.
Topics
Hydration
Exercise
Stress Management
Personalized Weight Loss Solutions
Facilitating Health Change Behavior
Declining Health in America
Nicotine Addiction/Cessation
Caffeine Addiction: Identification and Treatment
Nutrition
How to obtain CE Credit
For courses that are available for Dental Continuing Education Credit (CE), you must watch the full recording (skipping ahead will not count). Once you have watched the full recording, the CE code will automatically populate within your AAOSH dashboard under the "Continuing Education" tab. This continuing education area will keep track of all CE received from AAOSH online courses.
How to obtain CME Credit
Continuing Medical Education Credit (CME) is coming soon!