Gut Health and Microbiome
CE Available: 1
CME Coming Soon!
Presented by: Mark Cannon, DDS
CE Available: 1
Bio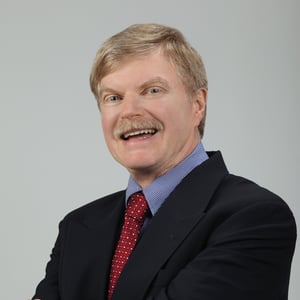 Mark L. Cannon received his Doctorate of Dental Surgery from the University of Nebraska and then attended Northwestern University for his Masters of Pediatric Dentistry. He completed his residency at Children's Memorial Hospital and received his Diplomate status by the American Board of Pediatric Dentistry. He is a past president of the Illinois Society of Dentistry for Children, a Professor of Otolaryngology, Division of Dentistry at Northwestern University, Feinberg School of Medicine, and a member of the International Association of Pediatric Dentistry. In addition to maintaining a large private practice in the suburbs of Chicago, he is the Research Coordinator of the residency program at Ann and Robert Lurie Children's Hospital, Chicago, Illinois. Dr. Cannon has presented guest lectures at the University of Athens, Greece, Sao Paulista State University, UNESP, Aracatuba, Brazil, University of Texas- Houston, University of Alabama-Birmingham, and at the University of Illinois, Chicago, Department of Pediatric Dentistry.
Topics
Acid Reflux: Airway Reflux
Acid Reflux: Screening and Treatment
Gut Health
pH Balance
How to obtain CE Credit
For courses that are available for Dental Continuing Education Credit (CE), you must watch the full recording (skipping ahead will not count). Once you have watched the full recording, the CE code will automatically populate within your AAOSH dashboard under the "Continuing Education" tab. This continuing education area will keep track of all CE received from AAOSH online courses.
How to obtain CME Credit
Continuing Medical Education Credit (CME) is coming soon!