Success for the Oral Systemic Practice
CE Available: 41
CME Coming Soon!
Other Courses of Interest
Webinar Date: Friday, March 13, 2020
Presented by: Denise G. Leonard and Sheila A Pozdol
CE Available: 1
Course Description
Let's be real. Much of the dental care that people receive is actually medical care! Right? If you believe in oral systemics, then you need to get your mind focused on billing medical insurance first…..always! Dental care for the medical health of the body is medical care that absolutely and always must be billed first to the patient's medical insurance. Stop wasting your time and your patients' limited dental benefits trying to get payments from their dental insurance with their $1000 annual limits and their corrected /adjusted fees. Bill medical insurance first, where there are often no limits and fewer adjustments. This is the only way to practice!
Do you think it's impossible to get benefits for a saliva pathogen test? Well guess again!!!
Learning Objectives
Comparison of dental insurance v's medical insurance. Dental Insurance should be considered as supplemental policy.
Patient assessment and screening process. How this translates to medical billing.
Conditions medical insurance companies will consider. It is not all about drill and fill!
Sheila A Pozdol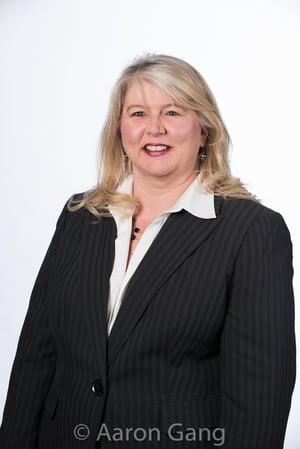 Sheila is the co-founder of DDS Medical Billing and the Insurance Billing Specialist at University Dental Professionals and Hyde Park Dental Specialists where she has spent the last decade of her 30+ year career in dentistry. Early on in her profession as a clinical assistant she gained a strong clinical background that has enabled her to successfully navigate and maximize medical and dental insurance reimbursement. With her expertise and knowledge Sheila boasts an outstanding 100%+ collections ratio. She has a passion for continued education and all things insurance.
Sheila was born and raised in Chicago where she currently resides with her fiancé John and their dog Anna Bell, where she cheers on all her favorite Chicago sports teams, The Chicago Cubs, The Chicago Blackhawks and the Kansas City Chiefs!
Denise G. Leonard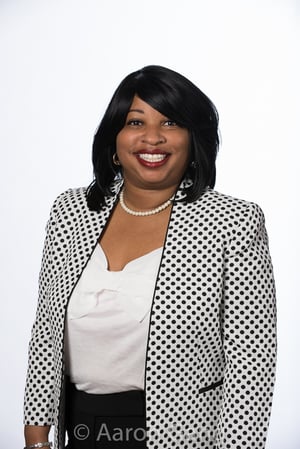 Denise Leonard the office manager at University Dental Professional and co-founder of DDS Med Billing with over 24+ years of progressively responsible experience managing a wide range of front office operations for multi-providers dental offices. She is well-versed in all aspects of practice management with a focus on maximizing productivity through improved processes and teamwork, and she has a strong commitment to patient satisfaction and practice profitability. Denise has two kids, two grandkids, two dogs and two boyfriends. A member of the AAOSH, Certified AAPC Medical Dental cross coding.
Webinar Date: Wednesday, December 6, 2017
Presented by Susan Maples, DDS
CE Available: 1
Course Description
Many aspiring Total Health Dental Practices are frustrated by their inability to bridge the medicine-dentistry gap in their own communities, let alone gain practice building patient referrals from their local medical teams. Our challenge is two-fold: (1) To elevate the medical team's understanding of oral disease and its ramifications on systemic disease. (2) To improve our ability to speak the medical team's language, and to gain recurring co-referral relationships.
Take it from someone who, along with her team, has worked toward this goal for a decade and finally feels successful. Susan will short cut you to the must-dos, the obvious mistakes, the pros and cons of several different ideas, and her team's proven strategies for success.
Susan Maples, DDS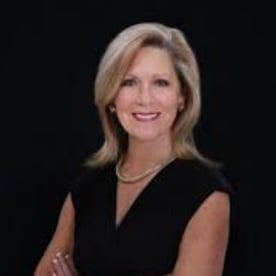 Dr. Susan Maples leads a 30+ year insurance-independent dental practice in Holt, MI. She brings preventive and restorative dental expertise with a passion for mouth-body total health and a master's degree in business/marketing. She is the author of BlabberMouth! 77 Secrets Only Your Mouth Can Tell You To Live a Healthier, Happier, Sexier Life and the developer of the Hands-On Learning Lab™ and SelfScreen.net. Susan is currently launching Total Health University, an online learning platform for dental teams, exclusively available through Henry Schein.
Topics
Creating Competitive Advantage around Total Health Dentistry
Components of the Clinical Wellness Exam
Team Training
Marketing and External Marketing
Co-referral Relationships with our Medical Community
Hygiene Handoff
How to obtain CE Credit
For courses that are available for Dental Continuing Education Credit (CE), you must watch the full recording (skipping ahead will not count). Once you have watched the full recording, the CE code will automatically populate within your AAOSH dashboard under the "Continuing Education" tab. This continuing education area will keep track of all CE received from AAOSH online courses.
How to obtain CME Credit
Continuing Medical Education Credit (CME) is coming soon!