Pediatric Health, Airway, Sleep Disorders, and Breathing
CE Available: 1
CME Coming Soon!
Presented by: Mark Cannon, DDS, MS

CE Available: 1

Click Here to Watch
Description
"Whenever I feel blue, I start breathing again."- L. Frank Baum
Breathing is essential for life, and yet somehow our understanding of its importance in the young is relegated to an afterthought. All published research reaffirms the great importance of airway patency for the normal development of the child. This basic research that prompts early intervention will be explored, along with a description of clinical techniques, including but not limited to appliance therapy in treating oral and airway issues. Most importantly, the effect of the airway on the microbiome, neurological development, and systemic health (and their inter-relationships) will be discussed. As an interesting twist, the microbiome effect on the airway will additionally be explained, somewhat like the "circle of life" concept. Special clinical cases will be presented, especially concerning young patients presenting with systemic symptoms.

Learning Objectives
Recognition of the importance of evolution on airway development.
Familiarity with identifying the origins of airway constriction and the effects of diet/microbiome.
Familiarity with protocol proposals for early orthodontic/orthopedic interventions.
Bio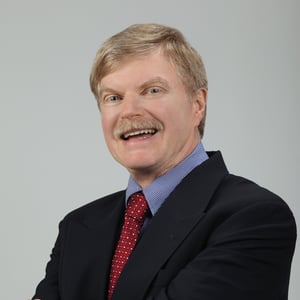 Mark L. Cannon received his Doctorate of Dental Surgery from the University of Nebraska and then attended Northwestern University for his Masters of Pediatric Dentistry. He completed his residency at Children's Memorial Hospital and received his Diplomate status by the American Board of Pediatric Dentistry. He is a past president of the Illinois Society of Dentistry for Children, a Professor of Otolaryngology, Division of Dentistry at Northwestern University, Feinberg School of Medicine, and a member of the International Association of Pediatric Dentistry. In addition to maintaining a large private practice in the suburbs of Chicago, he is the Research Coordinator of the residency program at Ann and Robert Lurie Children's Hospital, Chicago, Illinois. Dr. Cannon has presented guest lectures at the University of Athens, Greece, Sao Paulista State University, UNESP, Aracatuba, Brazil, University of Texas- Houston, University of Alabama-Birmingham, and at the University of Illinois, Chicago, Department of Pediatric Dentistry.
Topics
Pediatric Airway Evaluation
Lip and Tongue Tie: Identification and Treatment
Infant Oral Health Exam
Orthodontic treatments
Tongue tie
Myofunctional Therapy
HPA Axis dysfunction / Sympathetic Drive
How to obtain CE Credit
For courses that are available for Dental Continuing Education Credit (CE), you must watch the full recording (skipping ahead will not count). Once you have watched the full recording, the CE code will automatically populate within your AAOSH dashboard under the "Continuing Education" tab. This continuing education area will keep track of all CE received from AAOSH online courses.
How to obtain CME Credit
Continuing Medical Education Credit (CME) is coming soon!